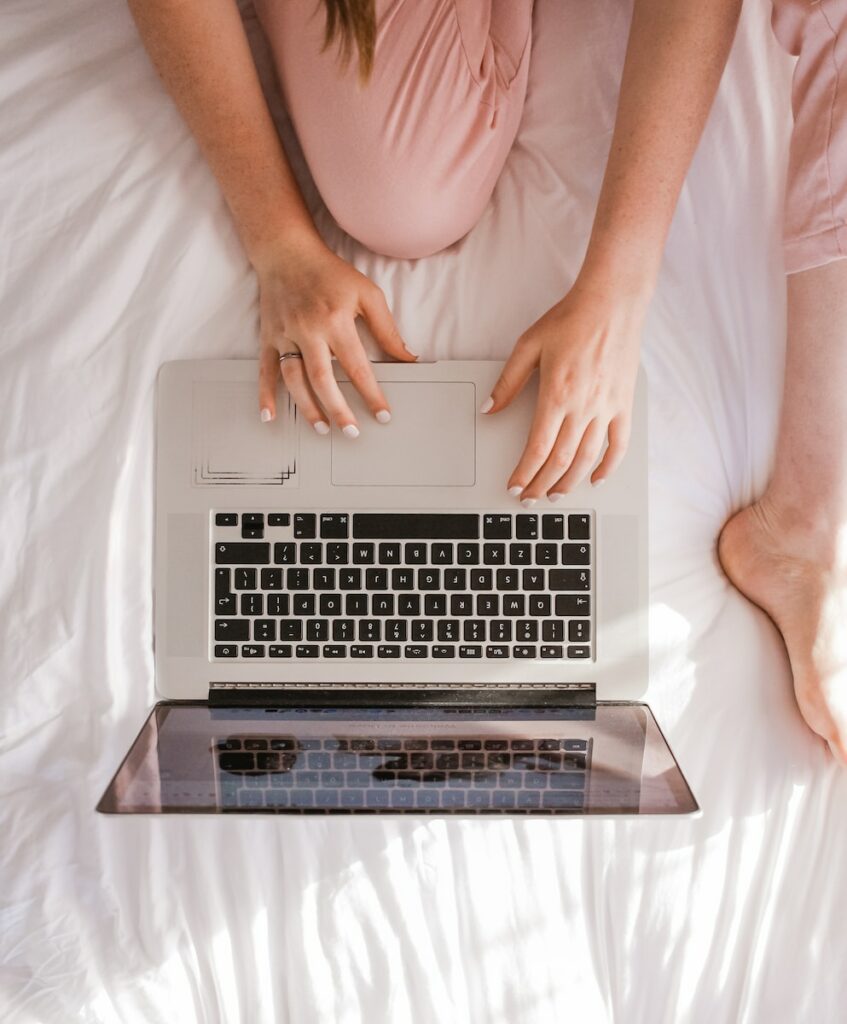 Want to learn how to start a mom blog?
Do mom blogs make money, or is it just a myth?
No, it is not a myth. And yes, you can make a lot of money from your blog whether you are a stay-at-home or a full-time mom.
However, while Blogging is a massive deal at the moment, the truth remains that not everyone makes money blogging online.
In fact, Pedro Okoro detailed that over 80% of blogs will fail in the next 18 months. That's over 50 million blogs.
I know it's scary to stand out today as a blogger because we are not in 1994 when the first blog appeared.
Even as of 2005, there were about 50 million blogs. And by 2013, that number tripled with around 152 million blogs available worldwide.
And in 2023?
Oh well, you can imagine the numbers! But, the above statistics shouldn't pull you off because there are thousands of new profitable blogs and female bloggers out there.
For example, Abby Lawson made over $200,000 from her blog in 2016 alone. And if you dissect it, in October 2016, she made a whopping $51,803.
Online Side Hustles You can Start for Free
The good news is that Abby is not the only female blogger that is making a lot of money.
As we go on, you will discover a few female bloggers to follow and top mom blogs to take inspiration from and learn how to start a mom blog and make money.
To start with, let's define what a mom's blog is all about.
What is & Who is a Mom Blogger?
A mom's blog is a blog authored by a mom (stay at home or full time) who predominantly blogs about family, home DIYS, and other motherhood topics.
Going deep down, you discover that mommy-blogging is not a new concept at all.
To back this up, Wikipedia records that Mommy blogs have been around since the early 2000s, although the term did not have a widespread use until closer to 2010.
The big question here is, can you learn how to start a mom blog, write about motherhood, and make money as a stay at home mom?
The answer is yes, and the good news is that you are not limited to motherhood topics.
In fact, just as Onome blogs about online side hustles and hundreds of mom bloggers write about making money online and Personal finance; you can choose a niche outside motherhood and start a mom blog today!
Not to worry though, because I will list out the top go-to niches for mom bloggers so you can have an easy choice.
Without further ado, let's hit the nail and learn how to start a mom blog that makes you as a stay at home mom.
Mom blogs that make money to inspire you
here are many mom blogs that make money through various methods. Here are some examples of successful mommy bloggers:
Twins Mommy is a mom blog created by Elna Cain, a freelance writer and mom of twins. The blog focuses on providing tips and advice for moms who are interested in starting a mom blog, freelancing, or working from home.
A blog that covers cooking, home decor, and ranch life, and earns money through advertising, product sales, and a television show.
A mom blog that covers fashion, beauty, and home decor, and earns money through sponsored content, product sales, and advertising.
A blog that covers healthy living, parenting, and travel, and earns money through sponsored content, advertising, and affiliate marketing.
A blog that covers parenting, humor, and lifestyle, and earns money through advertising, sponsored content, and product sales.
How to start a mom blog in easy steps
Now that you have gotten a good reason to jump into starting a mom blog, sit back and make some important decisions that will affect its growth. We will discuss every step you need to take.
Step 1: choose a mom blog niche
I always tell new bloggers to only write about topics they are interested in or can grow to love. I made a lot of mistakes in the past, and would not want anyone to take the same route.
It's important you only write about what interests you as it makes everything fun and easy. Yes, your audience first, but you must enjoy what you do, else you may not be able to deliver helpful contents.
As someone who wants to know how to start a mom blog, you must research thoroughly and find a good niche. Avoid jumping on any niche because you believe it will be more profitable than others. This could be disastrous for your blogging journey.
You are more likely to lose interest if you pick a mom blog niche that you don't understand. You should only choose a niche you are willing to learn about.
Mom Blog Niche blogging Ideas for Beginners
Here are a few niches to select from.
Parenting
As a mom, it is very relatable to teach new moms how to navigate motherhood life, hence, the need for a parenting blog.
Of course, there are top blogs on parenting.
For you, you want to cave out your space (parenting category) just as Twitter is unique in its own way to Facebook and Instagram.
Pregnancy and childbirth
Sharing your experiences and advice as a mom-to-be, including tips for preparing for childbirth, advice for dealing with morning sickness, and reviews of baby gear.
Healthy living
Sharing tips and ideas for maintaining a healthy lifestyle, including healthy recipes, exercise routines, and strategies for managing stress.
Home organization and decor
Providing advice and inspiration for creating an organized and stylish home, with tips for decluttering, decorating, and managing household tasks.
Family travel
Writing about your family's travel experiences, including tips for traveling with kids, reviews of family-friendly hotels and destinations, and advice for saving money on vacations.
Food
When it comes to a food blog, there are lots of websites already talking about food.
For you, what you want to do as a beginner is to niche down and concentrate on a particular category.
Let's say you are so good with Pizza.
Instead of creating a general food blog where you talk about everything, why not talk about Pizza all through, such that you will be known as the only go-to pizza food blog?
Step 2: Choose A Blog/Domain Name (URL)
After choosing your niche, the next thing you should work on is choosing your blog/domain name. This will be your website's address (like mine, blogtrovert.com).
Choosing a good domain name is one of the most important steps in setting up a website. It's the first thing people will see and it's what they'll associate with your site, so it should be easy to remember and relevant to your content.
When brainstorming for a blog name, you should have four things in mind;
Choose a name that is simple and easy to spell
Make it as short as possible. It will be easier for people to remember.
Last, it should have a connection with what you intend blogging about. If you're starting a mom blog about parenting, for example, you might want to include words like "mom, mama, mommy" or "parent" in your domain name.
Since choosing a blog name can be overwhelming, you may want to check out my guide on how to choose the perfect blog name.
Once you decide on your domain name, register it through a domain name registrar, then proceed to the next step. I currently recommend Namesilo and Cosmotown.
Step 3: Choose A Blogging Platform
Blogging platforms provide a simple way to create and share your thoughts with the world.
There are many blogging platforms available today, each with its own set of features. It can be tough to decide which one is right for you, but I'll make it easier for you to choose.
Here are a few things to consider when choosing a blogging platform:
Ease of use: You want a platform that is easy to use and navigate, so that you can focus on writing your posts, not struggling with the mechanics of the site.
Flexibility: Can you customize the look and feel of your blog to match your personality? Can you add features like social media buttons or a contact form?
Cost: Some platforms are free, while others charge a monthly or annual fee. Consider your budget when making your choice.
Audience: Who do you want to reach with your blog? Some platforms are better suited for certain audiences than others.
Technical support: If you run into any problems with your blog, will there be someone there to help you?
Take some time to research the different blogging platforms available and decide which one is right for your mom blog. With a little effort, you will find a platform that meets your needs and helps you connect with your audience.
What Is The Best Blogging Platform For A Mom Blog?
If you have learned how to start a mom blog, you will have come across different blogging platforms that include the following; These are all popular among bloggers.
WordPress
Wix
Showit
Squarespace
Weebly
Write.as
My recommendations?
"WordPress," but you can use blogger.com if you are not yet financially capable to self-host your blog because it is the best free option and allows you to monetize your website. blogger.com vs WordPress.org.
This post will discuss how to start a mom blog on WordPress, as I strongly recommend it to anyone who wants to be in charge of their website, blog for long-term purposes and make more money.
Why I Recommend WordPress
In 2017, I moved my blog from blogger.com to WordPress and the experience has been worth every penny spent.
I love the fact that my audience can communicate with me easily via my comment box without challenges. A funny reason but, here are a few more reasons why I love and recommend WordPress:
WordPress has tons of free and premium themes and plugins to make everything a lot easier for you, even if you are a total newbie.
You can set up an eCommerce store in your blog with the help of WooCommerce. You will not have to pay an extra fee to get a functional store up and running.
WordPress is a popular platform and there is a large community of users and developers who can help you if you run into any problems. There are also a ton of resources available, so you can learn everything you need to know about.
Note, the next few steps are important, but not a prerequisite for understanding how to start a mom blog. If you would rather not stress with setting up your blog; hire a professional and skip to step 10, that's where the blogging begins, but it's a plus to know how to set up your website.
Step 4: Choose A Hosting Provider
If you want to manage your blog with WordPress, you will need a web host.
If you have registered your domain as recommended in step 2, you'll need it to set up hosting for your mom blog. If not, head over to Namesilo and buy your domain now. Namesilo offers one of the cheapest domain registrations on the internet.
I am currently an Interserver affiliate – I use and definitely recommend them because of their incredibly budget friendly prices and outstanding 24/7 customer support.
Get 99% off your first month on Interserver with this coupon code: BT1OFF.
Procedures For Buying A Hosting Plan From Interserver
First, navigate to interserver.com and click on "Buy Now" – you will be buying the Standard Web Hosting plan.
It will take you to a new page instructing you to register a new domain name or use a domain you already own. If you purchased your domain name already, select "I already have a domain," else select "register a new domain." Interserver will register your domain name for the first year at $7.99 – renews at $12 yearly.
Once you complete your domain selection, click on "Continue" and choose to not transfer your domain (except you want to).
In the next page, create a new account with your correct details or login if you are an existing customer.
Once you are logged in, you can review your cart, carefully taking note of how much you are paying now and for renewal. Use BT1OFF to get your first month at $0.1!
Select a billing interval: 1 month, 6 months, 12 months, or 24 months. "Choosing a higher billing interval can give an additional 5-20% discount."
Once you are satisfied with your order selections, choose a payment method: Credit Card or PayPal.
Read and agree to the Interserver offer terms, then click on "Place Order."
Interserver will mail you all the important details about your new web hosting account and a link to log into your cPanel.
If you bought your domain name on Namesilo or any other domain registrar, change your domain nameservers to dns1.trouble-free.net and dns2.trouble-free.net.
How To Change Nameservers On Namesilo
First, log into your Namesilo account and follow the video guide below;
Enter Your Hosting Control Panel
Important Notice
You will receive a message containing your hosting details. The message entails:
A link to your cPanel account.
Your cPanel Username and Password.
And more.
Please note the above. To be on the safer side, print the email or save it online securely. You may need this information in the future, as everything you need to access your control panel is in the message.
To begin, visit your cPanel account using the link provided in the hosting details sent to you and login with the username and password (they also sent this to you).
Now that you have logged in, you should be in your control panel. This is where all the technical matters will take place for your website. Please handle your login details with utmost care. Your cPanel will look like this:
Step 5: Set Up SSL
It's important that your blog goes live securely with a premium SSL certificate
A secured website is necessary for visitors' and owner's safety. Your site should run on HTTPS, so you definitely need an SSL certificate. Fortunately, Interserver offers a free SSL certificate for any domain you add to your Cpanel.
Follow The Procedures Below To Activate HTTPS On Your Blog.
If you are yet to point your domain to Interserver, do so in your domain registrar.
Once you've logged into your Interserver cPanel, navigate to "Security" and click on "SSL/TLS STATUS."
In the next page, you will see a list of domains without an SSL certificate. Simply select all unsecured domains and click on "Run AutoSSL."
Interserver will process the request and assign an AutoSSL certificate to your domain. Make sure you point your domain to Interserver before you run this process, else it will fail.
If you follow the instructions above, you will have successfully activated HTTPs for your domain.
Step 6: Install WordPress
Now that you have bought and activated your hosting plan from Interserver and installed SSL in your domain. It is time to install WordPress. Interserver makes installing WordPress an easy task with the Softaculous apps installer.
In your cPanel, simply navigate to; "Softaculous App Installer" and select WordPress (you should see the large WordPress icon).
On the next page, click "Install now." Softaculous will pull up the setup options to install WordPress. The guide below will help you set up your WordPress site properly.
Install WordPress With The Procedures Below:
Choose Installation URL

Make sure you use the HTTPs protocol; but your domain must have a SSL certificate. Don't have a certificate yet? Go back to step 5 to install SSL in your domain.
Choose Domain: Ensure you select the domain you want to install WordPress in.
In Directory; kindly ignore the "In Directory Field" you obviously want WordPress installed on yoursite.com.

Site Settings: Simply enter your desired site name and description. You can always change this in your WordPress dashboard. Leave the multi-site and WordPress cron boxes unchecked.
Admin account: I'm sure you know what this means. By default, the admin username and password is "admin." You should change this to a preferred username and a very strong password. Also, don't forget to keep them safe. You need them to log into WordPress after installation.
Set language to the language you want your blog in and leave other settings to their default setups.
Input an email you want Softaculous to send your WordPress installation details, then click on "INSTALL."
Softaculous will install WordPress in a few seconds and send you the necessary details you need to access your WordPress admin dashboard.
Okay! This wasn't so bad! If you follow the steps above, you will have successfully installed WordPress on the Interserver standard web hosting plan.
Hassle free right?
Do you have any questions or need more help?
Leave a comment below, email me at contact@blogtrovert.com or find me on Twitter.
Step 7: Design A Logo For Your Blog
A logo is an important part of any blog. It's a symbol that represents your brand and can help readers identify your mom blog quickly and easily.
When designing a logo for your blog, there are a few things to keep in mind.
Your logo should be simple and easy to remember.
It should be relevant to the topic of your blog.
It should be eye-catching and visually appealing.
With these things in mind, let's take a look at a few tips for designing a great logo for your blog.
Keep it simple: A complex logo will be hard for readers to remember and identify. Stick to a simple design that can be easily recognized.
Make it relevant: Your logo should be relevant to the topic of your blog. If your blog is about food, for example, then a logo featuring a fork and knife would be appropriate.
Make it eye-catching: A visually appealing logo will help attract readers to your blog. Use bright colors, interesting fonts, and other design elements to make your logo stand out.
Make it unique: There are millions of blogs out there. Make sure your logo is unique so that readers can easily identify your blog.
Use it consistently: Once you've designed your logo, be sure to use it consistently across all of your blog's platforms. This will help readers easily recognize your brand no matter where they see it.
Where To Find A Good Logo Designer
You are looking to learn how to start a mom blog and not become a designer.
Well, who said you had to be?
There are a few places to find good logo designers online. You can visit sites like 99designs or hire independent freelancers on Fiverr. Using the tips above, tell your designer your needs and let them do the job for you.
On budget? You can create a simple logo on Canva, but make sure it's unique and beautiful!
Another option to find designers is to search for them on social media platforms like Twitter or LinkedIn. Or ask for recommendations from friends or other bloggers.
To set up your Logo on your WordPress blog, go to "Appearance » Customize » Site Identity"
You can alter your theme and logo if they do not meet your needs, but do not change your blog and domain name as it will affect your blog growth.
Step 8: Change Your WordPress Theme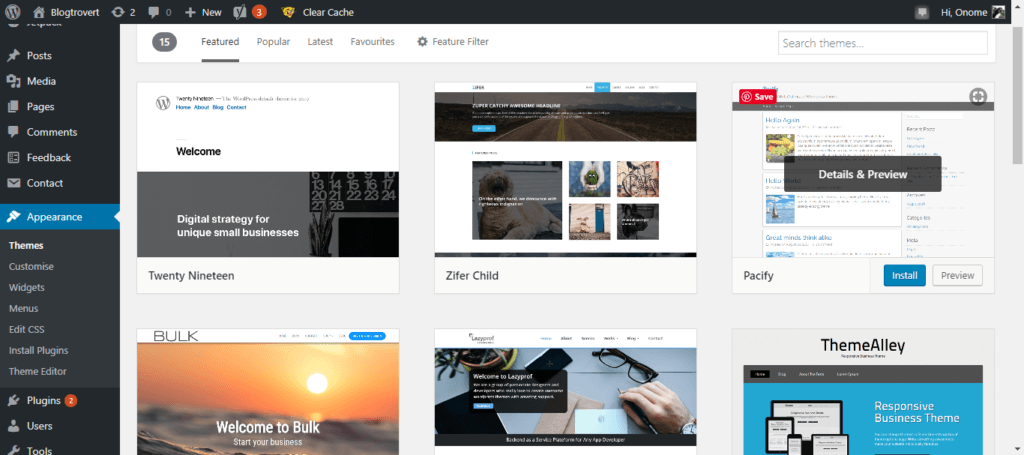 Now that you have installed WordPress in your domain, you can choose a theme to help your mom blog stand out. This is optional but highly recommended.
To use a free WordPress theme, login to your WordPress admin dashboard and navigate to "Appearance >> Themes >> Add New." You will find hundreds of free WordPress themes on this page.
Although WordPress gives you a selection of free themes to pick from, I strongly recommend that you start a mom blog with a premium design. Premium themes often give you a sense of uniqueness and you can easily stand out from the crowd.
Why I Recommend A Premium Theme
Premium WordPress themes offer a wide range of features and benefits that cannot be found in free themes.
Some of the advantages of using premium WordPress themes include;
Access to more features that are not available in free themes.
Regular updates
Better support
Increased security.
More user-friendly
They are designed professionally.
Check Out ChicPixies For Simple And Affordable Feminine WordPress Themes
ChicPixies offers affordable, modern and stylish feminine WordPress themes for bloggers who just want to blog.
Whether you're looking for a sleek and minimalist design or a more colorful and festive look, ChicPixies has a theme that will suit your needs.
The ChicPixies website is easy to navigate. You can find the perfect theme for your website in a few clicks. Their themes are also very affordable, so you can get a great-looking website without spending a lot of money.
If you're looking for a stylish and modern WordPress theme, then I highly recommend checking out ChicPixies. You won't be disappointed! You can also browse through some of my favorite feminine WordPress themes.
Step 9: Install Important Plugins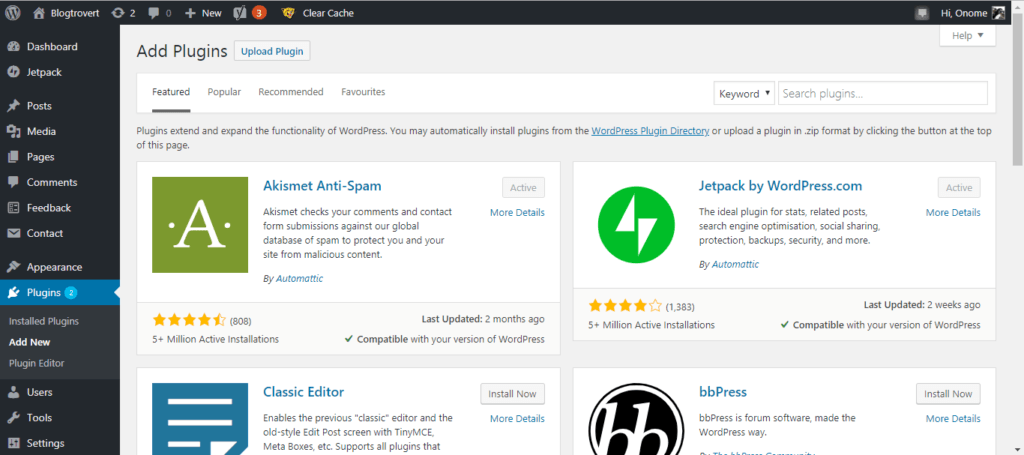 Plugins are important but not compulsory. They solve specific problems and provide essential functions. They help in the management and running of your blog. WordPress has tons of plugins to choose from. I will list a few that your WordPress blog needs.
To add a new plugin to your blog, simply navigate to "Plugins >> Add New".
STEP 10: Create Important Pages
You need Pages as they hold important and required information about and for your blog. Here are some of the necessary pages you should create.
About Page: Here, your audience expects you to talk about yourself and your blog.
Contact Page: This page makes it easy for your readers to contact you. There are plugins to help you add a contact form to this page. I recommend contact Form 7 or Ninja Forms.
Privacy Policy Page: On this page, your readers expect you to inform them about the data you collect on your website and how you and other third-parties may use them.
Disclosure Page: Create this page if you want to monetize your blog with affiliate links.
To create a new page, go to "Pages" >> "Add New". Check out the 'Important Pages that Every WordPress Blog Should Have' by Wpbeginner.
Step 11: Publish Your First Post
At this stage, it's safe to say that you have successfully learned how to start a mom blog. Now, let's hop into the production phase. I assume you want to publish your first blog post.
First, delete the default welcome post automatically posted by WordPress. Log into your WordPress admin panel, then go to "Posts" >> "All Posts" and delete the default post. After that, click on "Add New", then you will see a blank PAGE to create your first post.
It is important to do proper keyword research before writing blog posts, as they help people find your content on search engines like Google and Bing. Without keywords, your posts may be invisible to search engines, and chances are no one will ever read them.
Some Keyword Research Tools You Can Use:
How To Find Post Ideas For Your Mom Blog
One of the hardest things about starting a mom blog is coming up with post ideas. It can be difficult to think of topics that are both interesting and relevant to your niche audience.
However, there are a few methods you can use to come up with post ideas that are sure to capture the attention of your readers.
One way to find post ideas is to look at what other successful bloggers in your niche are writing about. See what topics are popular and consider writing about them from your own unique perspective.
You can also use online resources such as Google Trends to see what people are searching for online. This can give you some great ideas for blog posts that are relevant to what people are interested in.
Another great way to find post ideas is to ask your readers what they want to read about. Use social media, email newsletters, or even surveys to find out what topics your audience is most interested in.
Once you know what they want to read, you can write blog posts that give them the information they are looking for.
If you're still struggling to come up with post ideas, check out these helpful blog topic generators or copy these 100 blog Post ideas for lifestyle Bloggers and turn them into topics you can write about on your mom.
Step 12: Create Your Social Profiles
If you intend to develop your blog in the best way, then you should have social profiles set up with your blog's name.
Create a page for your blog on:
Facebook
Twitter
Linkedin
Instagram
Pinterest
TikTok and other popular social media platforms.
One reason to be active on social media is to promote your blog to active users, build trust, and a community of loyal readers.
Always make sure to share your blog posts with your followers and interact with them so that they will know you are human!
How To Make Money With A Mom Blog – 7 Best Ways
Here are the top make-money blogging ideas from your blog.
1. Make Money Selling your products
Many bloggers sell their products or services on their blogs. You can either sell digital products like e-books, printables, or physical products like clothes, pieces of jewelry, etc.
65 printables idea to create and sell
If you plan on selling digital downloads and need resources that will help you create better products, you can check out websites that offer craft templates and commercial use files.
Free svg websites like Designbundles have tons of free to use commercial files you can use in your digital products. If you are starting a mom blog, you can promote products that are closely related to what you write about.
2. Affiliate Marketing
Affiliate marketing is one of the best digital skills to learn. It also provides an amazing opportunity for mom bloggers to make money online.
By definition, Affiliate Marketing is getting paid to recommend solution products and programs to people that are in need of the same solutions.
For example, Onome recommends her audiences use the Interserver or Vultr hosting service if they want to start a blog.
And why is that?
Because she uses Interserver and Vultr to keep her websites online. Meaning, she trusts their services.
For her audiences who want the same solution, all they need to do is use her affiliate link and sign up to these platforms, and after they become paid customers, Onome gets paid a particular percentage as was specified by Namecheap for successfully recommending a solution product to those who needed it (her audiences).
Just to know how vast the affiliate marketing industry is, according to Shane Barker, Affiliate marketing spend in the US alone is expected to rise to over $6.82 billion by 2020 at a compound annual growth rate of 10%.
Also, 79% of marketers leverage affiliate marketing to drive conversions and increase purchases. And 83% of them use it to increase brand awareness, and 79% of them use it to engage existing customers.
How to Start Affiliate Marketing
Have a platform to promote on
Most affiliate programs for mom bloggers will require to see your marketing strategies which 80% chances of being accepted to join will be judged if you have a platform to promote their service(s).
While there are a lot of ways and platforms you can use for affiliate marketing programs, the best way is majoring in a traffic source.
That is to say, you want to major (know the in & out) with the platform you want to use for affiliate marketing.
Here are a few platforms for affiliate marketing.
Promote affiliate products using your mom Blog
To make money with affiliate marketing using your mom blog, you need to give out value. And by value, I mean, write content that will help your audience make easy "buying" decisions.
I know you've already heard that Bill Gate said "content is King". Well, the truth is not far from it.
In summary, you need to create the best content so that your audiences can easily make buying decisions after going through your blog content. It's that simple.
How to create rankable affiliate marketing content.
To get traffic to your blog, you either write SEO-optimized articles which will act as the major traffic source or use traffic courses like Pinterest, Reddit, or Quora.
For SEO, you want to make keyword research, use SEO-friendly images, and follow both on-page and off-page SEO strategies.
For Pinterest, all you need to do is follow the top mom bloggers that are averaging 50,000 a month page views with Pinterest to do the same.
For Reddit, you want to join many sub-Reddit communities in your niche and start giving value, sharing both authority blog articles and yours at times to avoid being banned.
For Quora, you want to complete your profile, select the top mom-related niches, and start answering questions they push to you. To make everything natural with Quora, make sure to reference authority sites, insert case studies, images, and not forgetting to link to your content sparingly.
Apart from Pinterest which I don't know how to crack the code, following the above recommendations is how I earned over 1,000 Reddit karma in less than 2 months and made my first affiliate sale recommending a web hosting service. And on Quora, the above strategy helped make sales to one of the affiliate programs I promoted.
Promote affiliate products using YouTube
Creating video content on YouTube is one of the trends for many people.
In fact, apart from crypto trading, forex trading, and blogging, Vlogging on YouTube is what hundreds, if not thousands of people use to make money online. Also, Statists records that the number of global YouTube users grew 9.2 percent in 2017 compared to the previous year.
Here is how to win with YouTube + affiliate marketing.
To start a YouTube channel, here is a guide from the source – by Google.
Optimize your Video Title and Description. To see fast growth, I recommend you use VidIq and Soolve to make some initial keyword research to rank easily even if you have 10 subscribers.
Record videos. In case you are camera shy, you can start off by using your laptop screen to record video lessons for your audiences. For a free screen recorder, use Loom or VSDC.
Promote your videos. I know that if you follow step 2 you will get those initial traffic – organic traffic. However, to see awesome income, you want to go out there and promote the video content using various social platforms as mentioned below.
Promote affiliate products using Social Media
Use Facebook, Twitter, Pinterest, Quora, Reddit, and WhatsApp marketing. Social media might be hard to crack the success code if you don't know what you are doing.
However, if you invest the time to major on any of the platforms you can make money by promoting affiliate programs.
Also, like other platforms you do not control, you will get banned when you post anything contrary to what they want you to. To avoid this, you want to read their terms and conditions.
Sign up for programs
Just after deciding on the additional marketing platform, you want to go ahead and choose the affiliate programs.
There are a lot of affiliate programs for mom bloggers, however, some of the best affiliate programs for mom bloggers include shareasale, CJ, Amazon, and Impact radius – to mention a few.
Others include web hosting services, email marketing tools, keyword research tools, YouTube tools, and other blogging and vlogging industry tools & services.
Get started with the marketing rounds
Having created a marketing platform and signed up on various programs, the next step of action is to create your marketing plans by giving out value to your audiences.
The summary is, start giving value to your audiences, win their hearts and following, and finally promote affiliate programs to make money.
3. Make Money with Ad Networks
Making money with an ad network as a mom blogger is all about placing banners, links, text, or other forms of ads from various advertisement industries on your site.
Here is an example of a banner ad on a website.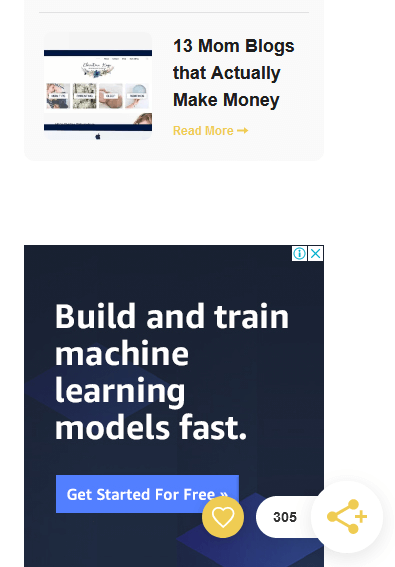 To start with, the most popular Ad network remains Google AdSense which is a billion-dollar company.
The good thing about making money with ads is that there is no competition with anyone, I mean, the same ads can appear on multiple blog sites since it is all about the advertising company.
And while we will see some of the best and the most frequently used ad networks on female blogs, let's check out how much you can earn from your blog if you place Google AdSense ads on your blog.
Earnings per Page Views with Google AdSense
Placing Google AdSense ads on a "Beauty & Fitness" in North America with 50,000 page views earns you approximately $6,042
Placing Google AdSense ads on a "Food Blog" in Europe, Middle East, and Africa makes you roughly $3,420 with 50,000 blog visitors.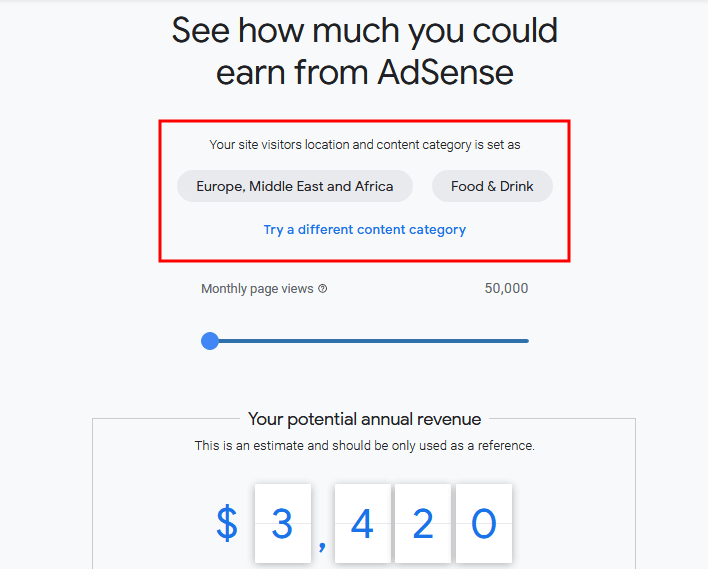 Those are just an estimation of how much you can earn if you opt to use Google advertising on your blog.
For more details on the number of page views you need to make a good amount of money with your blog, BusyBudgeter has written an incredible post breakdown.
How to qualify your blog for Google AdSense Advertising
Complete all the relevant pages on your website.
The first step is to create all the relevant pages which include your Contact, About us, Earning disclosure, and Privacy policy pages.
Have at least 15 blog posts.
While there is no particular number of blog posts required to have on your blog before you get accepted to Google Advertising, you want to have at least 15 blog posts which make sense.
Again, 15 is just a number because I got my blog accepted even with less than that I guess.
Write Quality Posts and Mobile Friendly
We've already talked about writing quality content, that's what you want to do.
Also, you want to make your site mobile-friendly as it is one of the Google ranking factors for all blogs.
Popular advertising networks for mom blogs
Here are the top ad networks I see often on female blog sites.
Ezoic – you need at least 10,000 page views a month to qualify as a publisher.
3). MediaVine – you need at least 25,000-50,000 page views to qualify as a publisher.
4). Adthrive – you need at least 100,000 page views to qualify as a publisher.
Shemedia – you need at least 25,000 page views a month to qualify as a publisher.
Google AdSense – write at least 15 posts and optimize your post for mobile users to get accepted as a publisher.
With the above ad networks, you can make passive income in the long run if your traffic sources are stable.
Let's continue.
4. Make Money with Online Courses
Creating an online course has been on the rise since 2021.
According to the growth of online courses stat, in the latest e-learning market analysis, trends, and forecasts, strategyr.com recorded that the e-learning market worldwide is projected to grow by USS312.5 billion.
As a matter of fact, in her June 2018 income report, Michelle made $19,004.00 from her Making Sense of Affiliate Marketing Course alone.
So, yes, creating an online course in the form of an information product for your audiences is still one of the best ways to make money online as a female blogger.
How to create an online course
Have an experience
Before you become a tutor, it is believed that you know more than your audiences and you've shown how it has worked for you.
For instance, Michelle shows how she makes up to $50,000 per month from her blog.
With this social proof, she is more than qualified to create a course on how to build a successful blog.
So the first step is having an exclusive value you want to offer your audiences.
Build an audience and brand
On your journey of recording your success, you want to build your audiences because they will be the first to buy from you.
Why is this important?
Because a lot of people buy from those they trust and love.
And how do you build a following/audience?
There are many ways to do it but here are the 2 major ways.
Build an engaging following on Social media.
Build an email list.
Build the course & Launch
The next step of action is selecting a platform and building your course.
Here, you can choose if you want to use free platforms or paid.
Udemy is one of the popular platforms you can build for free although there are a few limitations with it. But as a beginner, it is as good as nothing.
After building your online course, the next step of action is to launch it.
Next, it's time to email all your lists and also promote to your social media audiences.
Scale it
It's time to make more sales with your online course.
A few ways to do those include;
Giving a coupon for more traffic.
Creating an affiliate program for your course.
YouTube advertising
Twitter advertising and more.
5. Make Money with a Sponsored posts
Getting paid to publish a sponsored post is one of the ways to make money as a mom blogger.
By the way, a sponsored post is "an article which is published based on agreed amount or payment".
For instance, if you just published a book on Amazon Kindle and you want to promote it, you can go to a blog that talks about publishing amazon kindle and related blogs and pay the blogger to publish the review of the book or as a press release
Here is an example of a sponsored post on Buzzfeed.

How much can a mom blogger make from Sponsored posts?
The amount of money you can earn via a sponsored post is directly promotional to the traffic the site receives per month plus the authority of the blog.
For instance, BuzzFeed reports that they get 3.2b monthly content views which means they charge and earn more with it.
Also, even with a great blog like makingsenseofcents.com, Michelle Schroeder still made $21,000 in Sponsorships and advertising.

How to get started with Sponsored post
Create a contact me page.
Create a sponsored post/Advertise page.
Show social proof of traffic and your rate per post.
P.S: Doing this keeps lots of irrelevant questions away.
To see a sample of a sponsored post page, check out Onome's page here.
6. Make Money with Private Banner Ads
Like placing banner ads on your site from Advertising companies like Google AdSense or Ezoic, another way to make money off your mom blog is placing banner ads from private partners and services.
For instance, we do see a lot of Amazon Kindle Banner ads, Web hosting banners, educators, and other kinds of banner ads.
As far as they are not from established advertising companies, they are private ads which is one of the ways you can make money on your site.
Since I haven't found one on Blogtrovert, here is an example I had on my blog section.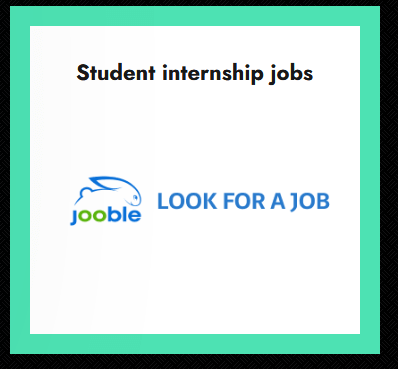 How to get Private banner ads for your blog
Get approached by companies
Getting contacted is simple. Companies will naturally contact you to work with them if they like what they see on your blog or if they think they will benefit.
To make things pretty simple for them, you want to make sure "your contact me page" is easily accessible for communication.
Use Banner Code from Affiliate Partners
Another way to get private banner ads is using the banner codes of your affiliate partners.
For instance, on this blog, Onome can place a banner ad from the Namecheap affiliate program using the code provided which enhances sales.
So, if you are working with any affiliate company, go ahead and check out their promotional materials and you would have seen an option to place banner ads on your blog site.
Approach Companies
There is a saying that "if good things do not come to you, you have to go to them. AKA, force it and make it happen".
Therefore, go ahead and approach companies that you think will work out for your audiences – based on your niche.
We are almost done.
7. Make Money with Email Marketing
Another major way to make money with your blog is using email marketing.
Your question now might be, "can I really make money from email marketing"?
Of course yes. In fact, according to Emma Fanning, Email marketing is the most profitable direct marketing channel, generating an average return on investment of $42 for every $1 spent (DMA, 2019).
By definition, Email marketing is when you send commercial email messages to your audiences who subscribed to your list with their email addresses.
As you would guess is, the "commercial" here means that the email can be a promotional message with your affiliate links embedded.
How to start Email marketing as a mom blogger
Choose an affiliate product
The first step with email marketing is selecting a product or service you want to promote.
I will use a live case example so you can easily relate.
Let's say I want to promote the "Bluehost web hosting service".
Because I have used it myself, I will be able to describe it in detail to my audiences.
What to do is go to Bluehost and sign up as an affiliate.
Build a list
After signing up on Bluehost, the next step of action is to build an email list.
There are many email services you can use for free as a beginner.
For instance, MailChimp allows free service when your list is 1-2,000, EmailOctopus allows 3,000+, and Mailbuster allows unlimited subscribers & 62k emails at $0/month.
Go ahead and sign up and create a list and a capture page or landing page which will collect the email list of your audiences.
Here is an example of a capture page (from Elna Cain).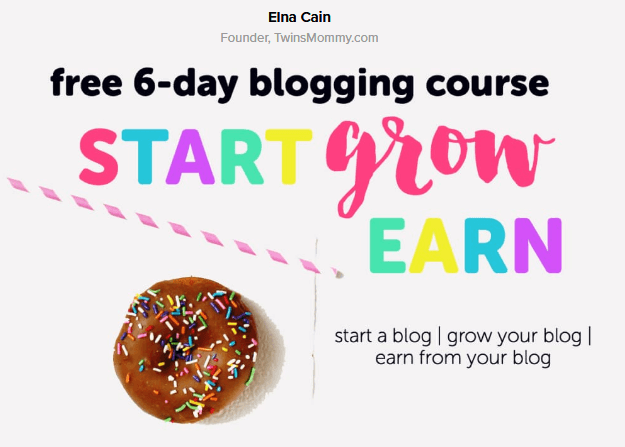 Create a free course
With your list ready, you want to create a free course for your audiences on how to start a profitable blog.
This free course is where you want to give your best tips to your audiences because when they see the value you give, nothing will stop them from using your affiliate link to the web hosting service you recommend.
Promote the Products
As already said, in the course of the lesson, you want to recommend Bluehost as the web hosting service to those who want to build their blog.
Here, you will tell them the benefits of using Bluehost as a beginner, and how the company has helped you as a blogger.
Ask questions
One of the best ways to make money generally is knowing your audiences. The same thing goes for giving out a free course like this.
What you want to do is listen to their complaints and difficulties along the way.
One of the methods I use is asking them to reply back to the email and I will respond to them.
Get feedback and promote more
From the feedback you will get (from the small percentage of those that care to reply), you will be able to know what is missing and how to help them further.
And for those who are already happy with the course, they will sign up with the affiliate service wherefore you will make money when they become paying customers.
To learn more about email marketing, check out this guide.
Other email marketing ideas to promote as a stay home mom
Of course, not everyone will like to spend 14 days writing a free course on starting a mom blog, selling shoe pics for money, dieting and etc. However, as an ultimate guide writer myself, this is not difficult.
Be it as it may, other popular areas you can create a free course for your audiences include:
Pinterest traffic mastery – there are courses on it.
Affiliate marketing – there are courses for affiliates.
Proof-reading course – there are courses to promote as an affiliate.
Grammarly – get paid to promote.
Tailwind – get paid to promote.
How to Beat Spam Issues with Email Marketing
To get started with email marketing, one of the issues you might have is getting emails to your audience's inbox and not the promotional or spam folder.
Here are a few recommendations to help you curb this.
Use an email capture page.
The first step is to make sure you only collect emails from people that are willing to opt into your list. That is to say, you do not want to buy customized email contacts or use bad tactics to collect emails just to increase your email list count.
Doing otherwise will get you banned by the email service or your emails sent to the spam folder, every time.
Make them Confirm to receive email newsletters
When a prospect opts into your email list, do well to create a confirmation email option that allows them to click and confirm that they want to receive newsletters from you.
Here is how it looks.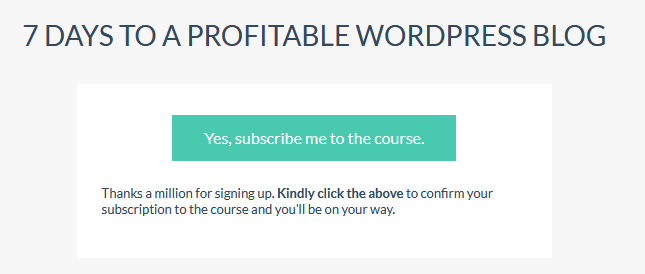 Most of the time, doing #1 and #2 will get your emails in the promotion tab and not "the inbox" folder.
To get them to prospects' "inbox" see number 3.
Verify your domain with the email service
You will have to verify your domain just as you would verify your blog with Google Search Console – video.
To do this, the email service will provide you with Cname information which you will need to add to your site via Cpanel or via 3rd a party plugin.
When the above 3 steps are achieved, your emails will comfortably go straight to their "Inboxes" and not the "Promotion, Junk or Spam folder".
P.S – if you cannot do this on your own, contact your web hosting customer support.
Before we round up, let's check out 3 female bloggers who use one or more of the discussed methods to make money.
8. Make Money with Freelancing
Freelancing is a hot industry for those that have built their brand and gig statuses. The sector has grown to generate $1.2 trillion in income annually.
As a mom blogger, if you've built your brand with lots of followers, you can offer freelancing services on your blog as a side hustle.
And do not be dismayed that there are competitions because you're about to hear the truth.
The truth is, major sites and bloggers are not looking for writers who are charging $10 or $20 per 1,000 words. With your brand, you can win a $2,000-3,000 freelance writing job for 10 articles less or more for 2,000+ words & ultimate guides.
How to start a freelancing services as a mom blogger
Step 1. Define your freelance service.
To get started, you have to define the type of freelance services you want to offer.
As a writer, if you want to stand out, then what you want to do is niche down.
For instance, if you are a content writer, you can niche down to writing ultimate guides as I do, expert roundups like Minuca Elena does, and more.
When you specify the type of freelance work you do, you attract the same type of clients and gigs.
Step 2. Network with other bloggers
One of the things that kept me as an island was the mindset that everyone is your competitor. No. Everyone is not your competitor.
Your audiences will find you more interesting than anybody else when you build your brand around them.
So, one of the ways to help you as a side gig Freelancer is networking with other bloggers in your niche and related niches.
To start with, go to Facebook and search for freelance groups.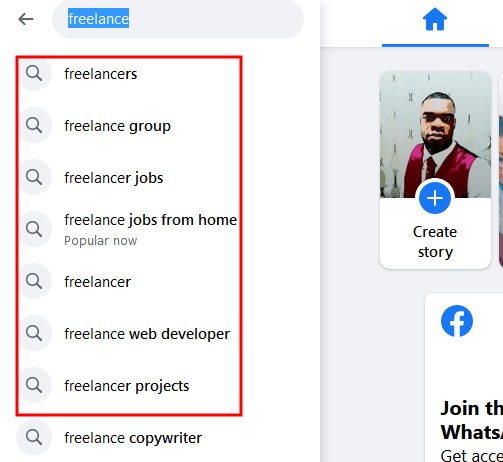 Join as many as you see that relate to your niche. From there, you research if they meet your needs, and if not, you exit.
Again, do not just join and that is all. You want to converse in the group.
Do the same on Quora and Reddit and grow from there.
And in case you have doubt in this recommendation, then check out what Donne said.
Human beings necessarily depend on one another, as in you can't manage this all by yourself; no man is an island. This expression is a quotation from John Donne's Devotions (1624): "No man is an island, entire of itself; every man is a piece of the Continent, a part of the main."
Step 3. Build your portfolio page
As soon as you get your first 2 or 3 gigs, go ahead and build a portfolio page that shows what you do.
On the page, you want to list out some of the companies, clients, and sites you've worked with.
This is what a popular content writer (freelancer) Colin Newcomer does.
To build a portfolio page, (if using WordPress CMS) go to your page > go to New page > name it as Portfolio > use a site builder or Gutenberg blocks to build it > publish.
Next, go to your Menu settings under posts > add it to the Menu: click on done.
That is all. Your portfolio page will be shown on your first blog page.
Step 4. Freelance on 3rd party freelance platforms
Another way to make your freelance work visible is by joining some freelance websites.
Here is a list of some freelance places to join.
Fiverr
Freelancer
Upwork
Guru
99Design
Problogger
DesginHill
PeoplePerHour
Truelancer
Toptal
Step 5. Put a freelance Banner ad on your blog (optional)
After you would have joined any of the freelance platforms, the next step of action is to build a widget on your blog and put up a banner ad showing your freelance profile on the freelance sites.
For instance, if you went with Fiverr, create a banner Widget and link it to your Fiverr freelance profile.
Alternatively, if they have a badge, go ahead and place it on your site that links to your freelance profiles.
P.S – This works best for those who have already executed some gigs. Also, if you have 4.5 – 5 star ratings, it builds credibility – if you are able to do it.
How to Start a Mom Blog – Success Tips
Before you starting a mom blog, here are a few tips I think will help you along the way.
Be Passionate
Yeah, a lot of pro bloggers will tell you to be passionate about a niche before you jump in. While I don't blog based on passion because I just love writing, this advice is important for beginners to keep the first motivation going.
Why?
Because when you lose the passion to keep blogging, your growth is automatically dead.
Give Value
Mom blogs that make money give value! This is the holy grail of any business on earth.
Check out Airbnb, Netflix, Forbes, and all the top startups you know, one thing you will discover is that they offer value.
For publishing companies, they offer free value first before charging a premium. That is exactly what you want to do.
You have to put out free content for your readers before you can make money with affiliate programs for mom bloggers, advertising, private banners ads, or whatever methods you want to use in making money off your blog because they all depend on the traffic you bring in via your blog posts.
Optimize your content for traffic
I would have easily said, optimize your content for SEO. But it turns out that most mom bloggers get their traffic from Pinterest. So, if you want to focus and major in Pinterest traffic, then be ready to learn how to do the same for success.
But the rule of thumb is, diversify your traffic sources.
Collect email
You want to start collecting your audiences' email from day one because that is your certified traffic. How do I mean?
No one knows which of the Google or traffic source ranking factors update might hit you wherefore your traffic will tank. This means, with the email contacts you built, your traffic and engagements will still be maintained. So, go ahead and build an email list from the first day you publish the first blog post.
To back this up, a research by GrowthBadger showed that one of the success factors for bloggers who earn over $50,000 per year place a bigger emphasis on email marketing and relationships with influencers than lower-income bloggers do.
Beat procrastination and start
Having seen all the top ways to make money after starting a mom blog, the next step is to "eat the ugly frog" – beat procrastination and start your blog.
Here are some tips to help you beat procrastination and get started:
Set Goals: Set clear and specific goals for your mom blog. Having a clear purpose and direction will help you stay motivated and focused.
Break it Down: Starting a mom blog can feel overwhelming, so break it down into smaller tasks. Start with simple tasks like choosing a domain name or creating a logo.
Create a Schedule: Create a schedule for working on your mom blog. Set aside specific times each week for writing, editing, and promoting your content.
Eliminate Distractions: Identify any distractions that may be preventing you from starting your mom blog, such as social media or Netflix. Eliminate these distractions during your scheduled work time.
Find Accountability: Find someone who can hold you accountable for starting a mom blog. This can be a friend, family member, or even a professional coach.
Just Start: Sometimes, the hardest part of starting a mom blog is simply getting started. Don't wait for the perfect time or perfect conditions. Just start and keep moving forward.
Remember, starting a mom blog is a process, and it may take time to get it off the ground. But by taking small steps each day, you can overcome procrastination and make progress towards your goal.
Conclusion
Blogging is an art, and only those who know how to crack the code and are patient will reap the full benefits thereof.
The good thing about it is that it does not matter whether you start at $5 or $30 a month in income. If 200 page views brought in $5 or $30, increasing the traffic with more blog posts will help you earn up to x10 or more of that.
All in all, if you want to start a mom blog and make money using affiliate marketing, freelancing, private banner ads, general advertising, email marketing, or building an online course, the foundation is "giving out value first" before you expect something in return. Why?
Because you do not want to be like Jimmy who only knows "give me, give me, and give me" but not take it".
With the above taken into consideration, I am so sure that this blog post will help you earn how to start a mom blog and make money from the comfort of your home.
Author: Isuamfon Offiong is an "SEO & Ultimate Guide Writer" in the Internet Marketing & Blogging Niche. He blogs at IsuaWealthyPlace.com. Connect with him on Twitter.
I may earn a commission from qualifying purchases made through the links on this blog, at no additional cost to you. For more information, see my Disclosure