Looking for the best guide on how to make money selling printables online?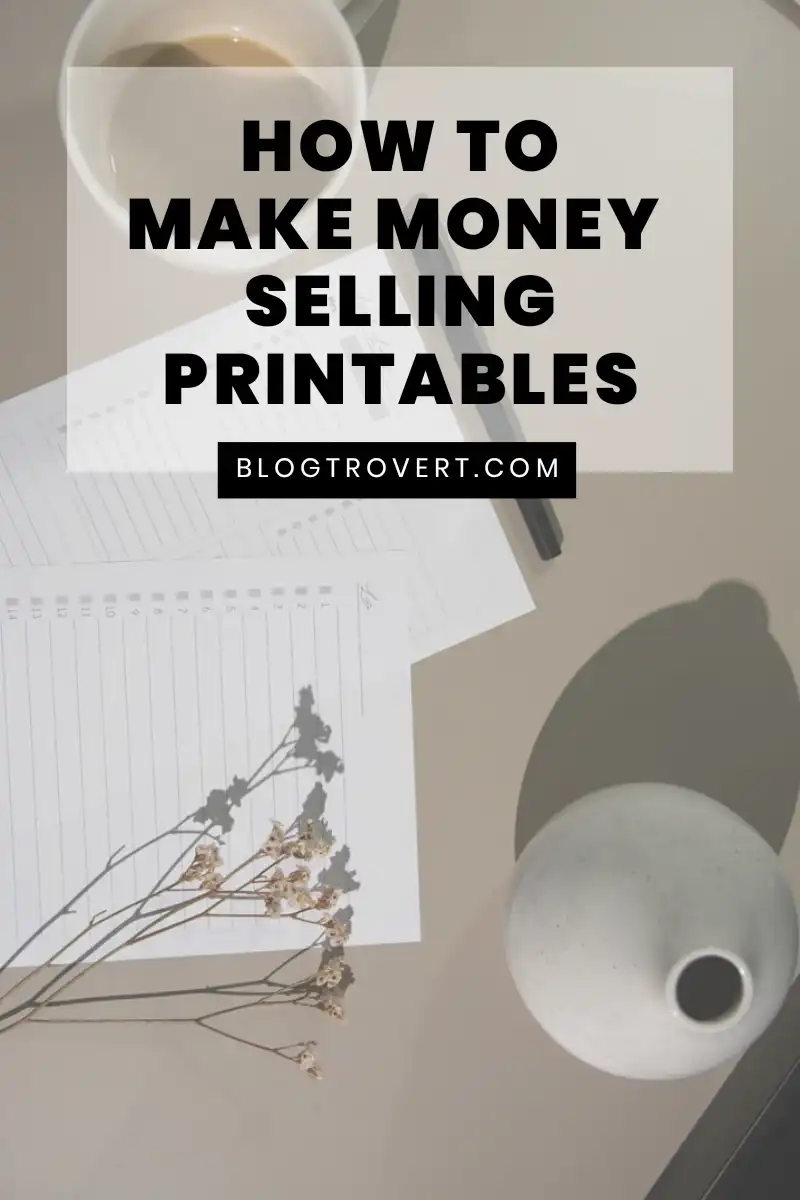 This blog post will guide you through on how to make printables to sell on platforms like Etsy, Creative Market and your own shop on Shopify or WooCommerce.
Selling digital products like printables is a great side hustle, as it has the potential to generate substantial income returns.
What is a printable?
A printable is a piece of digital content (usually in PDF form) that is designed to be printed out and used in a variety of different ways.
People can use printables for everything from educational resources to decor and organization tools. There are endless possibilities of selling printables.
Some popular printables you can create and sell include:
Educational resources (worksheets, activity sheets, etc.)
Decor (wall art, banners, labels, etc.
Organization (planners, calendars, to-do lists, etc.)
Gifts (cards, gift tags, coupons, etc.)
Templates and more.

Why sell printables?
There are several reasons to sell printables.
For one, they can be a great way to make money online from the comfort of your home.
The tools you need to create and sell your printables are affordable, with many of them being free.
You don't have to become a graphic design expert to create printables.
Printables are digital goods that you can create once and sell repeatedly.
You do not require any physical inventory.
If you are trying to grow your brand, selling printables is a great way to promote your brand or business. If you create high-quality printables, they can help you stand out from the competition.
It feels good to know you are making a positive impact by creating tools that help people improve their lives.
Selling printables is a perfect solution if you're looking to make money on the side and possibly replace your full-time job.
Are printables profitable?
Printables are a hot commodity these days. Everyone is looking for a way to save time and money, and printables offer both.
But are they profitable?
The answer is yes and no.
If you are selling printables, you need to make sure you are offering a product that is in demand and that people are willing to pay for.
There are a lot of free printables out there, so you need to make sure your products are high quality and offer value.
Whether you're selling them on Etsy, your own website, or elsewhere, there's serious money to be made from designing printables.
How much can you make selling Printables?
You wouldn't be reading this blog post if you didn't think there was any opportunity to make money with printables.
While I can not give you a definite answer of how much you will make from selling printables, there are some factors that will determine your success in this field.
The income potential from selling printables will vary depending on several factors, such as;
The quality of your designs.
The price you charge.
The demand for your products.
If you can produce high-quality printables and price them competitively, you could make a significant income from selling them.
Realistically, beginners who put in the work can make between $20 and $100 or more per month. You can scale this and see more earning potential by improving on your skills and staying consistent.
Why do people buy printables?
You may have wondered, why will anyone buy printables?
Well, here are a few convincing reasons people buy these digital products.
Printables are a budget-friendly option for people who do not want to spend a lot of money.
People like stuff they can personalize, so they opt for options that enable them to explore their needs.
Some people don't have a lot of time to DIY everything they want, so they're willing to pay for the convenience of having someone else do the work for them.
Also, not everyone is crafty, so it's easier to buy pre-made items.

Whatever the reason, people enjoy having printables because they're usually easy to use and relatively inexpensive. With a bit of creativity, anyone can turn a printable into just about anything they need.
What printables sell the best?
There are a lot of different kinds of printables that sell well. Some of the most popular include:
Planners and organization printables. Educational resources, such as flashcards and worksheets.
Decorations and party printables.
Business and marketing materials, such as business cards and flyers.
Personalized gifts, such as nameplates and monogrammed stationery.
Fun and unusual items, such as coloring pages.
Seasonal items, such as holiday cards and decorations.
Helpful resources, such as checklists and reference sheets.
Creative projects, such as printable art and crafts.
Printables are a great way to add a personal touch to any project, and there is definitely a market for them. If you're looking to sell printables, it's important to choose items that are popular and in demand. Discover 65 of the best printables to sell online.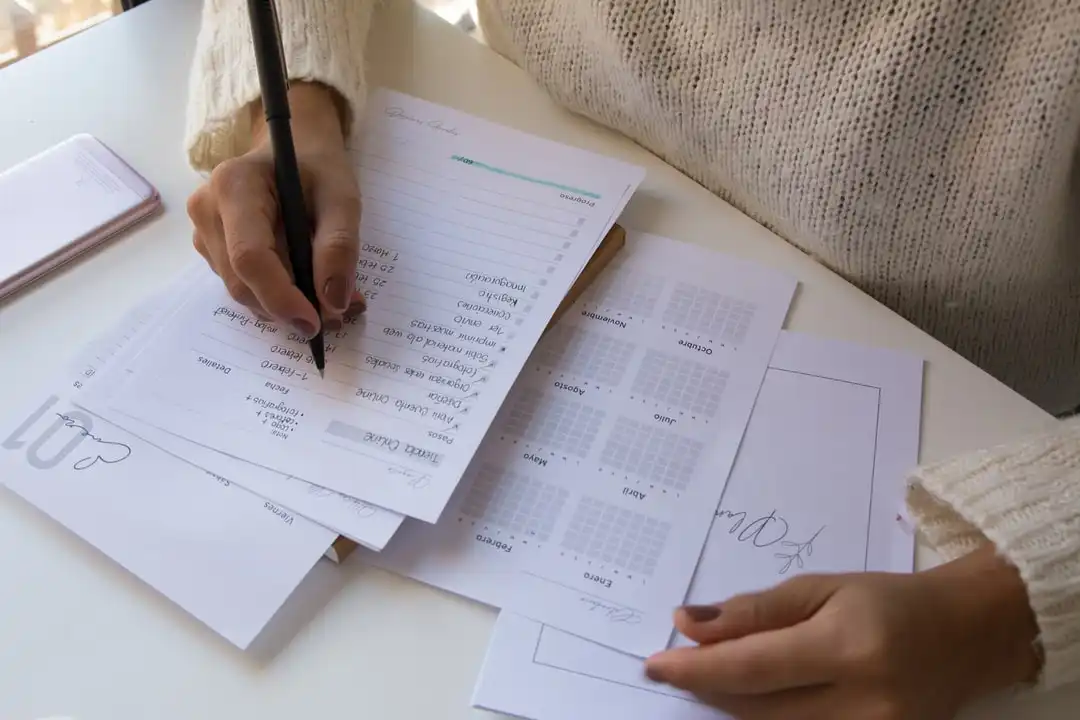 How to make money selling printables online
If you're crafty and have an eye for design, you can money selling printables online! While the most popular printables are wall art, planners, and stationeries, you can sell any type of printable you can think of.
Here's how to get started:
Find a niche
First, you'll need to choose what kind of printables you want to make. Start by brainstorming a list of ideas.
What sort of designs do you like?
What would be popular with your target customers?
What are people buying?
For inspiration, you can take a peek at what other creators are making. Pinterest, and Google Images are good places to explore ideas for printables.
There are endless possibilities of the kind of printables you can make and sell, but it's important to choose from the many so you do not get overwhelmed.
Even if you want to sell a planner, you need to know the type you intend to create, because there are a lot of printable planner niches. So, it's best to stick to a niche and discover the printables that sell.
An easy way to ease up your search is to make a list of all the ideas you wish to work with.
The niche you choose matters. If it is popular and competitive, you'll be in a battle with the big dogs. On another hand, if your niche is not popular, you may struggle to see sales.
Create your printable products
Once you've decided on a few ideas, it's time to create your printables!
In most cases, all you need to make a good printable is a creative mind, but having graphic design skills gives you an edge.
What tools do you need to create printables?
Pro tools like Photoshop, InDesign or illustrator will enable you to create an excellent product on your laptop.
Tools like Canva, Pixellab or Medibang are a great option for smartphone users.
Tools I recommend
I recommend Canva to creative individuals for both PC and phones because it is the most beginner friendly. You can make virtually any type of design with Canva; templates, printables, logos, banners, and more. There are also tons of templates to get you started.
Want to make money selling printables but new to Canva?
Visit the Canva design school to learn how to create professional designs
Want to learn how to create printable products?
You will find a lot of helpful videos on YouTube with step-by-step guides on designing your first product.
You can also take premium courses on Skillshare and Udemy for any tool you want to use or printables you wish to create.
Create your printables with pre-made templates
If you don't want to create your printables from scratch, you can buy pre-made templates available for commercial use.
There are many places to buy commercial pre-made printable templates, but here are a few I recommend;
Creative Market
Creativefabrica
Design bundles
Etsy.
You can also buy pre-made printable templates for commercial use from some individual designers.
Note: before buying any template commercial use, ensure you read the marketplace or seller's terms and conditions for creating an end product with their designs.
Platforms like Creative Market clearly display different commercial licenses. Always read them to know what you are buying!
Outsource Your Designs
Even if you are too lazy to create your designs, you can still make money selling printables! All you have to do is outsource your designs from Fiverr or other freelancing sites.
But, I will always recommend creating your products yourself.
In the end, the most important thing is to have well-designed and functional printables, regardless of whether you develop or outsource them. But then, always remember; never copy or plagiarize other people's design!
Publish Your Printables for sale
Once you successfully create your printables, putting them up for sale is rightly the next step.
Before you publish your printables for sale, ensure you crafted them properly without errors. Designs should be high quality and texts must be legible, without grammatical errors.
Where to sell printables online
There are different places to list your products, and the most common options are;
Marketplaces
Online store providers
Selling printables on Etsy
Etsy is a great option for creatives who want to make money selling printables. It's a well-known and trusted platform with a built-in audience of potential buyers. Learn more about selling your products on Etsy.
While Etsy is easily the best place to sell your printables, it isn't an option for many as the marketplace allows only a few countries to open a shop with them. Check if you are eligible to sell on Etsy.
Don't find your country on the list?
Not to worry, you can always sell on any of the other marketplaces above or your own website.
How to make money Selling printables on Etsy
If you are eligible to sell on the platform, visit Etsy and click on "Sign in." If you are new to the platform, click on "Register" in the pop-up and sign up for a new account using your email address or continue with Google, Facebook, or Apple. Don't forget to confirm your account.
After you sign into your account, click on the user Icon (Your Account) then click on "sell on Etsy" in the dropdown and Open a new shop.
In the next page, review the information or bookmark them for later; they will help you run your shop better. There you will find Etsy's Fees, FAQ and more.
On the same page, scroll down and click on "Open your Etsy shop." Ensure you review Etsy's terms of use and privacy policy before opening your shop.
Etsy will ask you a few helpful questions. You can skip this process if you do not need help.
Now, set up your shop following the interactive process and list the first template you created. Remember to choose a good and memorable name for your shop and list your products as digital files.
Here is a visual step-by-step process to open a shop on Etsy by Samantha Dika.
When setting up your store, ensure you use an easy and catchy name because that is how people will know your business. You don't want to be stuck with a business name you will hate or want to change in the future. Learn how to select the best name for your business.
How to price your printables
How you price your products solely depends on you!
If you are unsure of a good price, check the market and see how others are pricing theirs.
How you price your product can determine how much you will make. An average printable sells for between $1 and $5. Premium designs or bundles can sell for much more.
The only important factor is to ensure you are making sustainable profit per sale after fees. Also, remember not to underprice or overprice your products.
One challenge creatives struggle with is putting a price on what they create. Sometimes imposter syndrome makes you wonder if anyone would want to buy your products. But, hey! There is only one way to find out. Put a price and place it for sale!
Market, promote, don't be scared
It's one thing to create your printables and another to have it get to the right audience.
If you want to make money selling printables, you need to market them properly. Marketing involves creating a demand for your product and then meeting that demand.
There are many ways to market your products, and you need to find the right mix of methods to reach your target market.
If you sell on marketplaces, it's easier to have the right people find your products because marketplaces often have a waiting audience.
If you sell on your own website, you'll have to market your products to the right audience. Search engine optimization, social media marketing and paid promotion are some ways to go.
Conclusion
Printables are a fun and easy way to make money from your creative pursuits! With a little time and effort, you can make money selling printables from the comfort of your home!.
Don't procrastinate! Start creating.
I may earn a commission from qualifying purchases made through the links on this blog, at no additional cost to you. For more information, see my Disclosure