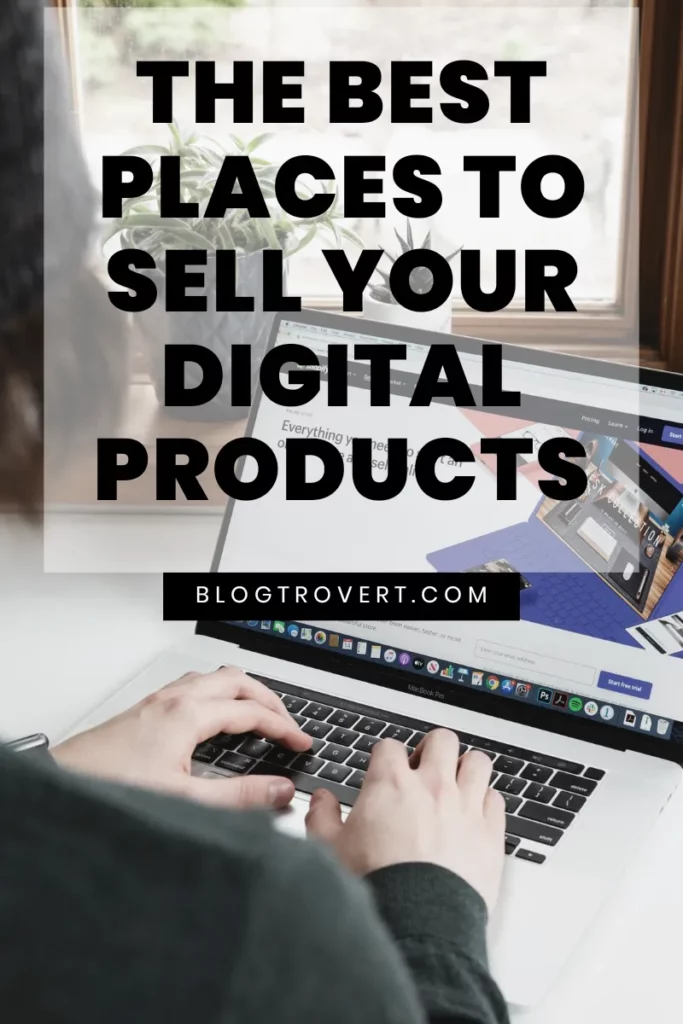 You have gotten all the information you need on how to sell digital products and now are ready to create them for an extra income online.
That's fantastic!
But, there are so many ecommerce platforms available, how do you know the best website to sell digital products?
Where do you list your products for sale?
This blog post aims to answer your question by listing some of the best platforms to sell digital products and their key features.
What exactly are digital products?
Digital products are products that exist in digital form. Unlike physical products, you can deliver them electronically. This covers items eBooks, online courses, software, and more.
While you can deliver some digital products via physical media (like a USB drive), you can simply access most online. Creating and selling digital products has several benefits. One benefit is that it doesn't cost much. There is no need to be concerned about inventory, printing, or shipping.
It's easy to create digital products for sale, and the fact that you can sell them an infinite number of times with no additional cost makes them a great opportunity for anyone.
If you are new to this topic, learn more about creating and selling digital products from the comfort of your home.
The best platforms to sell digital products
There are many platforms available for selling downloadable products, but the best ones are those that offer the most features and support for their users. Let us discuss some platforms before you choose your best website to sell digital products:
Best platforms to sell digital products of all kinds
Etsy
Etsy is a free to join marketplace where businesses can sell varieties of handmade products and vintage finds. It is also a popular choice for digital products and services that are more on the crafty side, such as printables and digital art. Etsy's buyers are looking for unique and handmade items, so your product needs to fit that bill.
This marketplace is sitting pretty as the best website to sell digital products for new or small business, as they give you a space to sell with minimal fees.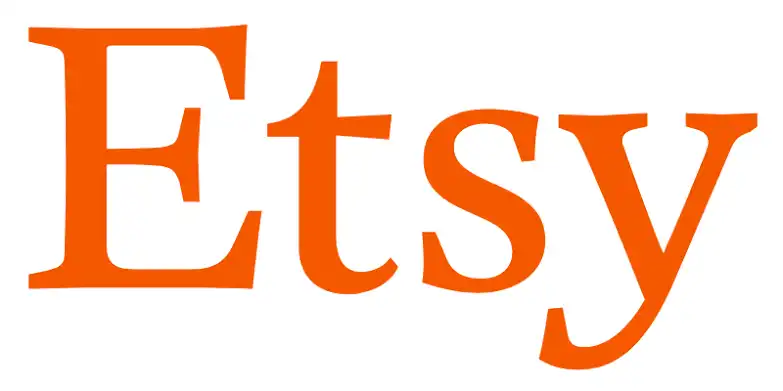 As a seller, you will rarely have to worry about driving traffic to your shop because Etsy has a community of active buyers waiting to purchase your products. The only thing you need to do is create your products and target your primary audience with tags and keywords.
Sellers also enjoy free promotions on different platforms like Pinterest.
Why Use Etsy?
Etsy offers you an almost free space to sell your digital products online with minimal fees. You pay a small fee of $0.2 to list each product and an additional 6.5% for every sale you make. Learn more about Etsy fees.
There are a lot of potential buyers on the platform, you just need to target them.
You can sell just anything that is legal to sell.
The platform is popular; you will always have answers to questions and challenges you may be having.
Drawbacks Of Using Etsy
While Etsy offers an attractive space to sell online, there are some limitations.
You do not own your customers. You are renting an audience from Etsy.
Etsy limits access to their ecommerce solution to a few countries. Countries eligible to sell on Etsy.
Etsy only allows sellers to receive payments through Etsy Payments alone. You can not integrate your own payment method.
You will compete with over a million sellers. A user coming to Etsy through your digital product listing doesn't guarantee a sale because there are a lot of distractions.
Etsy can suspend your shop without prior notice.
Shopify
Shopify is currently the #1 most used e-commerce solution and one of the best platforms to sell digital products on the internet.
Digital creators and businesses widely use this platform because of its features, including an easy-to-use interface, free sub-domain, an extensive library of plugins, built-in marketing tools and payment processing, among others.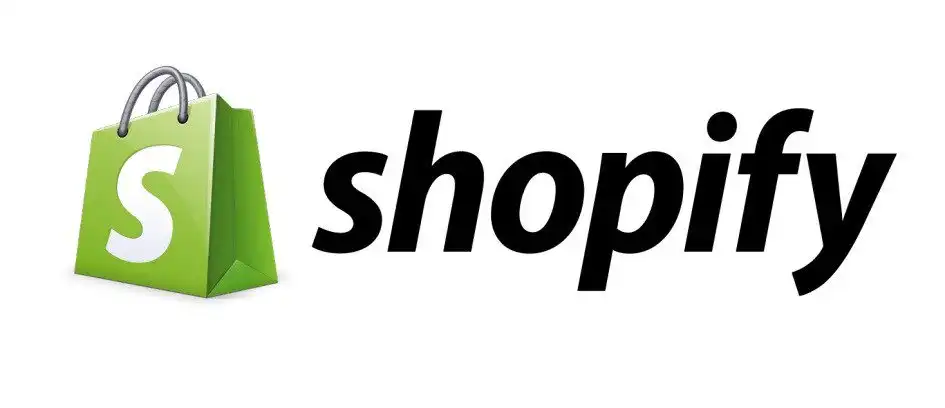 Why Use Shopify?
Shopify has set everything in place to give you a safe space for your online store. All you have to do is subscribe to one of their plans and they will handle other technical aspects for you. Plans start at $5/month or $29/ month for more features.
Shopify takes care of everything for you, including site hosting, updates, and security.
It offers a secured space for selling digital products.
Shopify has both free and premium themes to beautify your store.
Shopify is SEO friendly and integrates with most social media platforms to aid marketing.
Shopify has built-in marketing tools.
Shopify has a large community of users. This means that it is a trusted platform, and you will find help and support whenever you need it.
Drawbacks Of Using Shopify
Shopify is expensive – it has a pricing structure that is more expensive than some other options.
They offer a $5/month basic eCommerce solution, but the best features come from the more priced option, starting at $29/month.
WooCommerce
WooCommerce, powered by Automattic, is the second most popular eCommerce provider globally. With its robust and flexible features, it empowers businesses to create and manage their online stores with ease. Whether you're selling physical products, digital downloads, or even services, WooCommerce offers a seamless solution.

WooCommerce is the best platform to sell digital products if you want to have complete control over your website and tailor it to your specific needs and branding. You can customize the design, choose from a wide range of themes, and optimize the user experience to enhance customer engagement.
WooCommerce is a plugin that seamlessly integrates with WordPress, the world's most popular content management system. This integration allows you to leverage the power of WordPress plugins and themes, further extending the functionality and appearance of your online store.
WooCommerce has a wide range of features to suit small and large businesses.
Here are some of its exceptional features;
Supports different products, both physical and digital.
Customizable checkout flows: WooCommerce offers a wide range of payment methods. You can also add your own payment method.
You have access to useful widgets and extensions.
WooCommerce supports multiple languages.
Why Use WooCommerce?
The WooCommerce plugin is free to use. (you first need to host your WordPress website).
It is easy to find a good and affordable hosting provider.
You do not need web development skills to install and set up the plugin on WordPress.
You can sell anything on WooCommerce; digital products, physical products, and services.
WooCommerce has a large community of users who can help you with the issues you may encounter.
WooCommerce grows with your business.
You can extend WooCommerce features with plugins.
You have access to varieties of easy to install free and premium WooCommerce themes.
Important Things To Note If You Want To Use WooCommerce to sell digital products
Since WooCommerce runs on WordPress, and WordPress needs a hosting platform to come alive, you must use a good web host.
You'll find different web hosting providers for WordPress, but here is a list of some of the official recommendations by WooCommerce;
Bluehost starts at $9.99 per month – first year discount $2.95/month
Siteground starts at $14.99/month – first year discount $2.99/month
GoDaddy starts at $3.99/month.
Personal recommendation – Interserver starts at $5/month (If you are on budget but want a reliable host. This hosting provider offers great services and gives you room to grow.)
Vultr – starts at $2.5/month.
Note: If you want to use WordPress.com for your WooCommerce shop, you must subscribe to the eCommerce plan at $45/month, billed annually.
Gumroad
Gumroad is a popular eCommerce website for digital creators who sell downloadable files and other digital products. This platform provides users with a unique and easy-to-use interface that makes it easy for just anyone to create a storefront with them.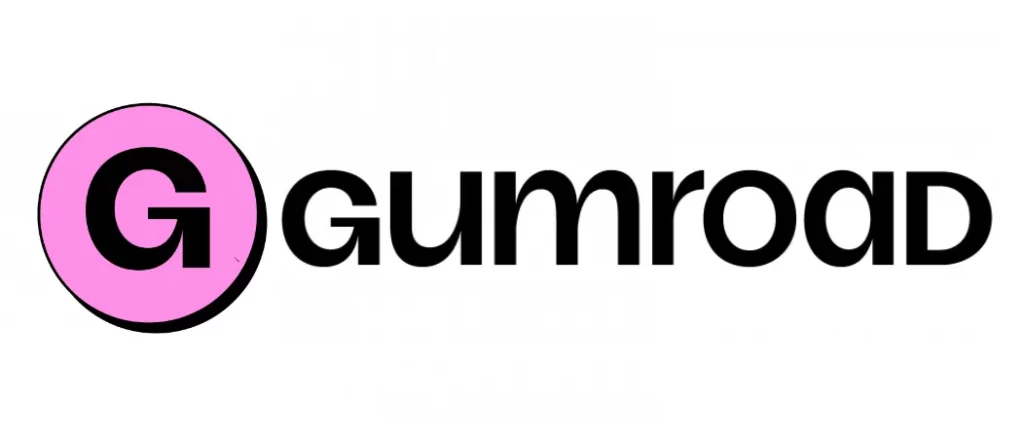 Gumroad is completely free to use; you do not have to subscribe to a plan or pay an upfront fee for listing your products. You will only pay fees when you make a sale.
As a creator, you can do more than just sell a digital download, as this platform allows you to create memberships and set up a subscription service. You continue to make money as long your customers stay subscribed. Gumroad is unarguably a top 5 best platform to sell digital products.
Gumroad fee starts at 9% + $0.30 on every sale you make. This reduces as you grow your shop and sell more. Here is a breakdown of gumroad's seller fees.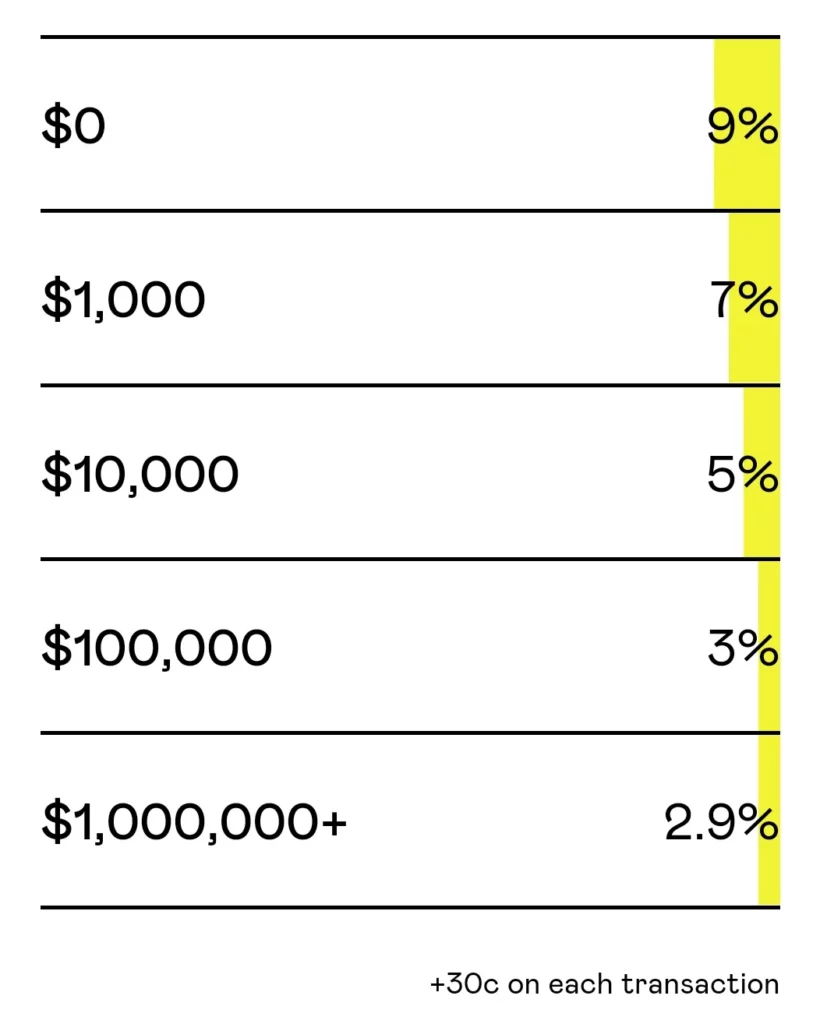 Why Use Gumroad?
Gumroad is free for sellers. Simply create an account and start selling.
They have tons of amazing features to jumpstart your store.
You can sell a variety of digital products.
You can generate license keys if you sell softwares.
They encourage you to grow by reducing transaction fees for scaling your store.
They allow you to offer free products to buyers with a form encouraging them to pay anything if they rather not get it completely free.
Gumroad lists your products in their marketplace to enable more people to find your products.
Your store landing page is professional and user-friendly.
Gumroad has a large community of sellers.
Cons of using Gumroad
In order to use Gumroad for your business, you must have a PayPal account as that is the only payment processor it supports.
While Gumroad is open to all, Paypal, being the only payment method, is a great limitation for people who can not use the payment processor.
You will pay more fees than established sellers on the platform.
Ecwid
Ecwid is another amazing platform for selling digital products. It has a user-friendly interface and is easy to customize to meet your needs.

Although Ecwid offers a free plan that enables you to sell up to 10 products, you need to upgrade to one of their premium plans to sell your digital products, starting at $15/month.
Why Use Ecwid?
You can integrate your store into an existing website.
Ecwid plans are considerate and come with a wide range of ecommerce features.
Offers a lot of payment methods.
cons of using Ecwid
You can not sell digital products on their free plan.
You may pay more to subscribe to their pro plans if you pay in euro rather than dollar.
Selar — Recommended For Africans
Selar is a fairly new but fast-growing platform with 60,000 users. It's currently best website to sell digital products for small businesses in Africa.
This platform targets African countries and caters majorly to small business owners in Nigeria. It is also open to anyone who wants a space to sell online.

If you live in Nigeria and need to sell your products online without hosting your website, I suggest you use Selar.
This eCommerce solution makes it easier for Nigerians to sell on the internet without the usual limitations, especially with getting paid.
They offer a free lifetime plan you can use to sell over 40 products with minimal fees. Their premium plans pricing starts at #8000/month ($20).
Why Use Selar?
Selar has a user-friendly interface
They offer a free plan with minimal fees and up to 40 products!
Their free plan allows you to sell different products and services.
You can sell different digital products (subscriptions and courses).
Africans using the Selar platform can sell their products locally and internationally and get paid with up to 6 currencies.
Sellers can apply to list their products in the Selar marketplace.
You will get a custom domain in their plan.
Cons of using Selar
The free account is limited
If you want to receive payment with PayPal or Stripe, you must upgrade to a pro plan.
Weebly Ecommerce
Weebly has a user-friendly eCommerce solution that makes it easy to sell online. You can create a professional online store in minutes, with no experience necessary.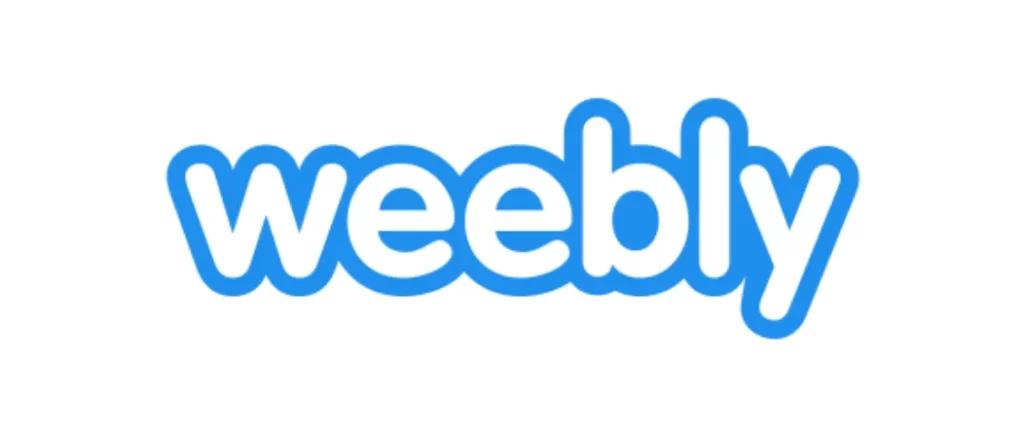 Weebly gives you everything you need to get started, including a customizable platform, templates, and drag-and-drop features.
With Weebly, you can create a professional online store in minutes. You can also use Weebly to create a simple website or blog.
If you're looking for an easy way to sell online, Weebly is one cool solution. To sell on Weebly, you need to purchase either the basic business ($25/month) or business plus ($38/month) plan.
Sellfy
Sellfy is a hosted eCommerce platform to sell digital products, including ebooks, printables, graphic templates, and more.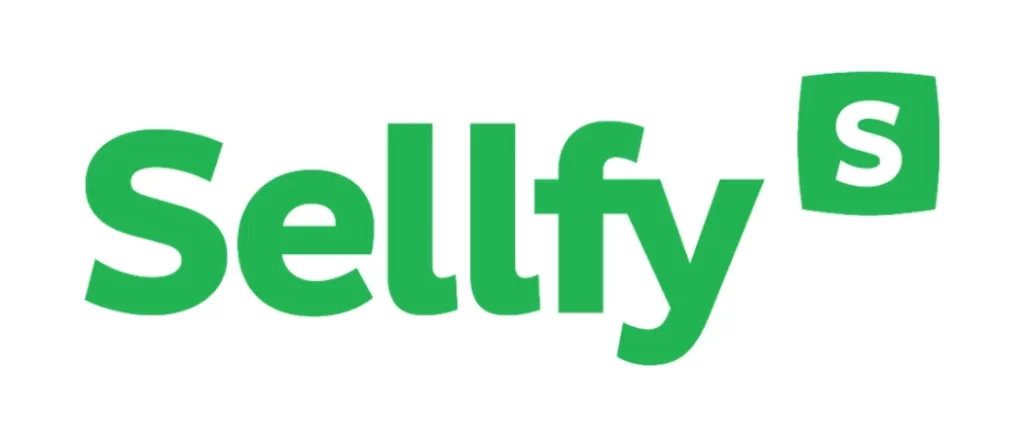 With Sellfy, you can create a simple digital store with pre-installed features; marketing tools like discount coupons, upselling, pixel tracking and email marketing; then PayPal and Stripe for receiving payment from your customers.
While this platform offers a free plan for starters, you need to subscribe to a premium plan to sell digital products. Premium plans start at $22/month.
Why use Sellfy
Offers features specific to digital products
They handle everything. You only need to sign up to their platform.
They offer a secured space for your digital products.
Cons of using Sellfy
Sellfy is expensive, especially if you are just starting out; it starts at $22/month.
Their free plan does not cover digital products.
You need to pay more to make more money. Their lowest plan allows you to sell up to $10,000 yearly.
Podia
Podia is a fantastic platform for selling downloadable files, subscriptions, courses, and other forms of digital products. It is simple to use and includes a variety of features to help you sell your products.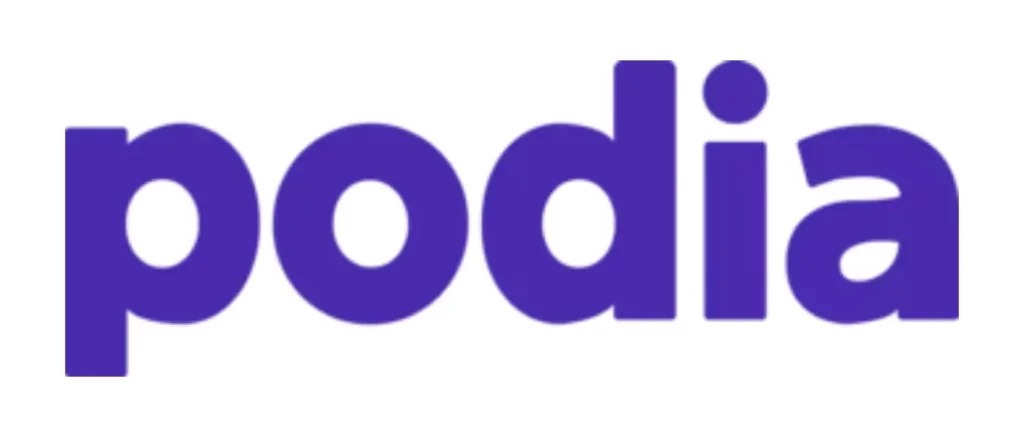 You can create beautiful landing pages to display your products, and use Podia's powerful marketing tools to drive traffic to them.
If you are just starting out, you can opt for their free limited account. The free plan allows you to sell one course and allows your buyers to download their purchases once (might become an unpleasant experience for your customers).
Why use Podia
They have a free plan that allows you to test their platform with limited features and an 8% transaction fee.
Pro plans have no transaction fee.
Podia supports most digital products; downloads, online courses, coaching, webinars and memberships.
Cons of using Podia
Podia is slightly pricey if you are just starting out and want more features. Plans start at $39/month or $33/month if billed yearly.
You need to pay a whooping $199/month or $166/month (if billed yearly) to gain access to all the features.
Wix
Wix is a hosted eCommerce platform similar to Shopify, but a lot more suitable for small business owners. It offers everything a good eCommerce Platform offers; from online order processing, shipping tracking, inventory management and all the important features a small business will need to grow.

Like the other hosted platforms, you do not need any coding knowledge to set up your store. Wix plans pricing starts at $23/month.
Why Use Wix?
The platform offers a simple yet powerful interface for businesses.
Their drag-and-drop builder makes setting up your eCommerce website super easy. You can create a website in minutes with Wix.
It offers online order processing, shipping tracking, and inventory management.
Has a community of active users that makes finding solutions a lot easier.
Squarespace Ecommerce
If you're looking for a comprehensive eCommerce solution, Squarespace is a great option to consider. With tools to help you build and customize your online store, accept payments, track inventory, and ship orders.
Squarespace has everything you need to run a successful online business. Squarespace's eCommerce features are robust and easy to use, making it a great platform for businesses of all sizes.
With everything you need to build and run a successful online store, Squarespace makes it easy to sell online.
Squarespace, you need either of these plans;
Business plan — $23/month
Basic eCommerce plan — $28/month, or
Advanced eCommerce plan — $49/month.
Sendowl
Sendowl is currently the best platform to sell digital products platform for most bloggers who sell on their website and social media pages. It has a lot of features and supports different of payment methods.
This platform is a good choice for people looking to sell digital products with ease as it handles all the heavy lifting in processing payments and delivering files to customers.
SendOwl also offers a wide range of integrations with popular ecommerce platforms, making it a superb choice for those already selling online.
You can create a free account and start selling your products right away. There are no transaction fees and you can accept payments via PayPal or Stripe.
Why Use Sendowl?
Easily integrate with an existing website. You can sell from your website, social media and more.
Sendowl has a beautiful, user-friendly interface that makes it easy to sell your products.
Sendowl premium plans start at $15/month
Creativemarket
This marketplace is the closest alternative to Etsy for selling digital products like graphics, templates, website designs, stock photos, fonts, 3D models and more.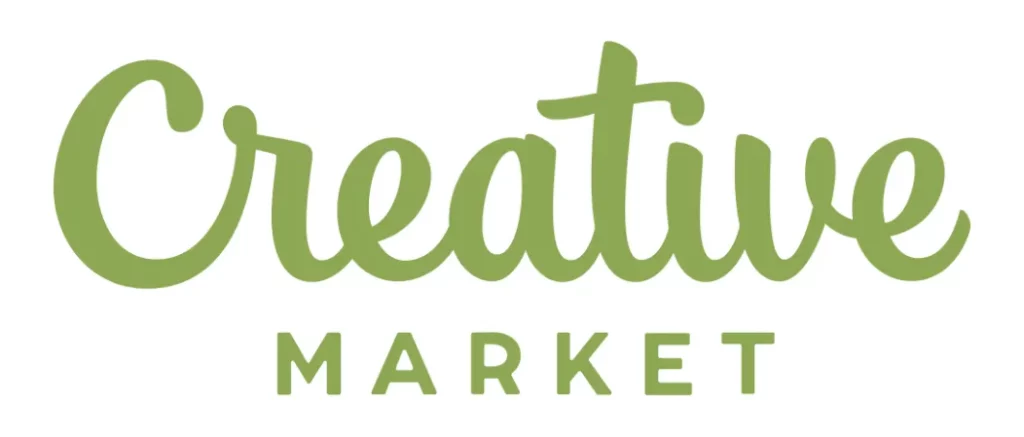 To sell on Creativemarket, you need to apply for a seller account by submitting your portfolio to the review team. If your portfolio meets their requirement, you can open a free store to sell your products without the need to go through more reviews.
With Creativemarket, you can set your own prices and only pay fees after you make a sale. While Creativemarket is a great place to sell your digital products, their fees are on the tall side: they collect a whopping 50% off every sale you make!
I would not call Creativemarket the best ecommerce platform for digital products, but using it is a start. If you currently sell on this platform, try to channel traffic to your own website.
Why Use Creativemarket?
Creative Market has a large community of buyers.
They offer a variety of tools to help sellers promote and sell their products.
Easily connect your Paypal or Bank account to withdraw your earnings (international users can use their Payoneer bank details).
You can earn more by promoting your products as an affiliate.
You can link to your own website.
Drawbacks of using Creativemarket
You are renting an audience from Creativemarket.
You will compete with over a million sellers. Directing a user to your Creativemarket product doesn't guarantee a sale because there are a lot of distractions.
Creativemarket takes 50% off every sale you make.
You may pay an additional 10-30% for tax on all US sales. This means that you will make either 50%, or 40-20% from your sales.
If you are currently paying 30% tax, here's why and how to reduce it
Other ecommerce platforms to sell specific kinds of digital products
Best ecommerce platforms to sell digital products like courses
Teachable: Teachable comes with a lot of features that make creating your courses a fun experience. Also, you can sell other digital products through your Teachable courses and also offer coaching services.
Podia – discussed above.
Best ecommerce platform to sell digital supplies and resources
Creativefabrica: This marketplace offers digital creators a platform to sell their crafts as resources to individuals and businesses. People can buy your templates, fonts, graphic design resources and more to create their own designs for sale or personal use.
Designbundles: This is another platform for selling your designs as resources. If you want other creators to make end products with your ideas for commercial use, this marketplace offers you an opportunity to do just that. You can sell fonts, graphics, templates, add-ons, and more.
Creativemarket: Offers a better pricing option for your designs and supports more digital products.
Envato: A perfect marketplace for selling music files, videos, 3d models, and other digital products.
Best ecommerce platform to sell website themes
Etsy – Best for selling feminine website designs
Creativemarket – Best for selling feminine designs. If you can not sell on Etsy, this marketplace is a great alternative for your digital products.
Themeforest – This subset of Envato is a better option for more sophisticated designs targeting a broader audience. It's a curated platform, so you'll need to submit your products for review before they go live. Once they're live, you'll have access to Themeforest's large and engaged audience of buyers.
Best ecommerce platform to sell mobile apps
Amazon: Amazon is a perfect marketplace to sell apps for all kinds of devices.
Google Play: Google Play is a popular store for listing and selling android apps.
Apple App Store: If you want to create apps that cater to iOS users, the Apple app store is the best place to publish them for sale.
Best ecommerce platform to offer freelance services for digital products
Fiverr: Fiverr offers you a platform to create and sell short-term services to individuals and business owners who need help with different digital projects, such as website design, graphic design, content writing, voice-overs and more.
Upwork: This platform connects you with businesses who are looking to hire service providers on short or long-term. You can pitch for jobs or list your services for potential customers.
Freelancer: A lot of small businesses go to this marketplace to recruit freelancers. Unlike Fiverr, where you create a service for sale, Freelancer gives you a platform to compete with people of similar skills by pitching yourself to the potential customer who decides based on what they read and believe to be the best person for the job.
How to choose the best website to sell digital products
Decide what type of product you want to sell
Before you ponder over the best ecommerce platform for digital products, you should know what you want to sell. There are different digital products to choose from, including eBooks, software, and courses.
Don't know what to sell?
Check out this helpful list of the best digital products to sell.
Your audience
Before you choose a platform to sell your digital products, you need to know the region you are targeting. Some eCommerce platforms work better with specific audiences.
If you want to target a local audience, you are better off with a local eCommerce platform they are more likely to visit. If you are targeting a global audience, opt for platforms like Etsy.
Consider your budget
Ecommerce platforms range in price; from free to thousands of dollars per month. Consider the ones that fit within your budget.
If you are just starting out and do not have enough money to host your website, you can opt for marketplaces with minimal fees like Etsy or platforms like Sendowl and Sellfy that offer free plans. Platforms like Gumroad and Creativemarket will never charge you until you make a sale.
Whether you are a newbie who doesn't want to spend money or one who is on budget, you'll always find a suitable website to sell your digital products.
Payment Methods
Ecommerce platforms come with different payment methods like PayPal, Stripe, and Square Cash. Consider the ones that will work best for you and your target audience.
People living in countries with limited access to payment gateways should consider platforms that offer those they have access to or opt for eCommerce platforms that will help them receive payments from customers.
Your Goals
When choosing an eCommerce platform, decide whether you want to build a website, use an existing one or settle with a marketplace.
ECommerce solutions like Shopify encourage you to subscribe to any of their plans and access a readymade storefront. With these platforms, you can create a website with no 3rd party.
WooCommerce requires you to purchase a host and install the WordPress CMS before setting up your store with all necessary features.
If you do not want to bother about creating your own shop, marketplaces are the best option for you as all you will ever need to do is upload your products.
Consider Support for Digital Products.
As an individual finding the best ecommerce platform for digital products, you should always confirm that the platform you intend using offers secure download options for your products.
A buyer must download an average digital product, so ensure that the platform you choose can protect and only release all your uploads to a user after they must have made payments.
One reason to be careful about where you upload your digital products is that anyone can access them if you do not choose a platform with good security in place for storing digital files. I mean, there are a lot of downloadable files on Google that should not be available for search results.
Ease of Use
The ease of use of a platform is very important if you are new to eCommerce. Many platforms have tutorials and support forums that can help you get started quickly.
Be sure to take the time to compare and review different platforms so that you can find the one that best suits your needs.
Always consider your customers when choosing a platform. They should have the best experience when buying from you. Users should be able to navigate your shop, find products, pay and easily download their purchases.
Conclusion
There are many platforms to choose from, but always make sure you are choosing the best platform to sell digital products. Consider what you need, what your customers want and how easy the platform is to use.
If you are just starting out, platforms that do not charge you until you make a sale could be a good option. Also, as a new seller, driving traffic to your products may be difficult. Marketplaces like Esty, Creativemarket and the likes may be a great starting point while you build your traffic on your website.
The good thing about these ecommerce platforms is the fact that you can choose to list your products on different marketplaces at the same time to boost reach and sales.
Finally, before you choose an ecommerce platform for your digital products, determine the type of digital products they support. Each of these "best platforms to sell digital products" has their own set of features and requirements that make it the perfect choice for certain products.
Good luck with your new business