I may earn a commission from qualifying purchases made through the links on this blog, at no additional cost to you. For more information, see my Disclosure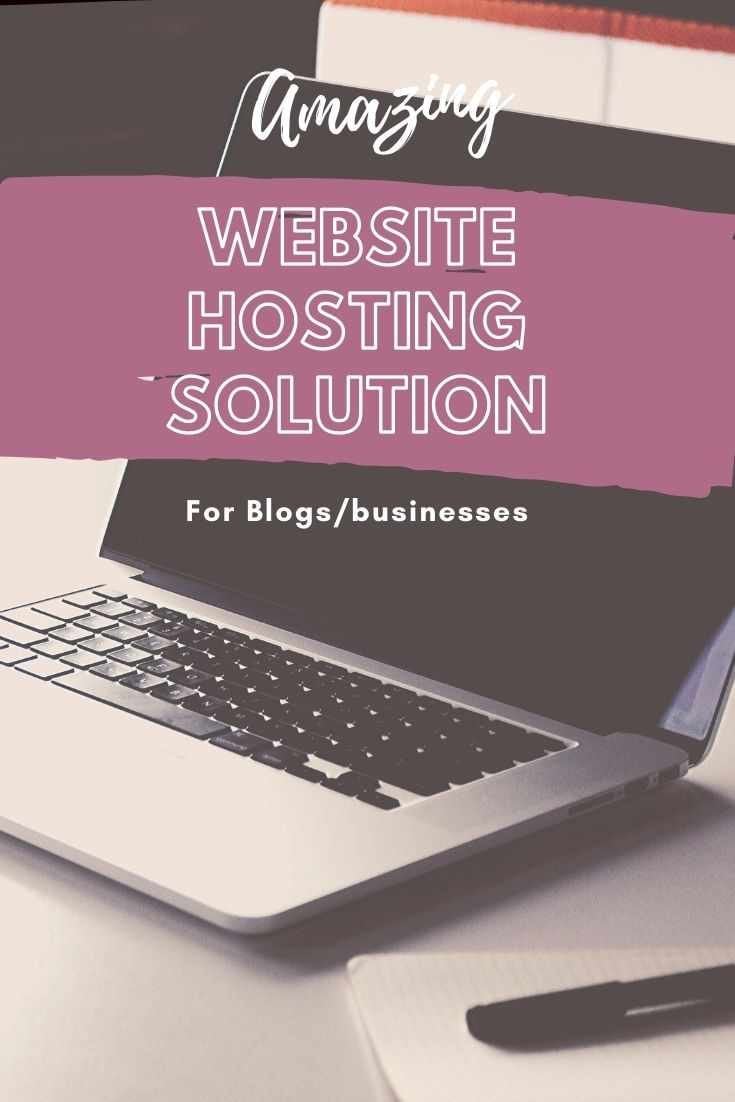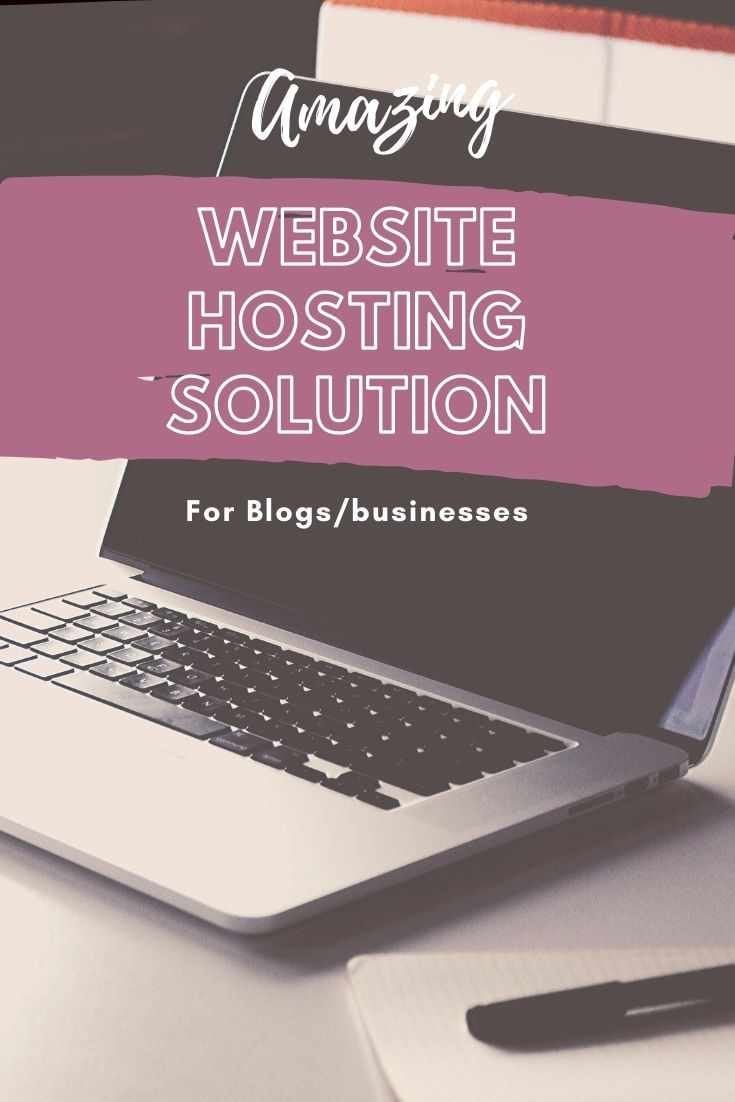 Choosing a web hosting company for your website can be tasking. You are not just faced with several choices, but the desire to buy from the best among others.
An excellent hosting space is likely everyone's dream despite contrasting budgets. As a new blogger or small business owner, it's only normal to search for good companies with hosting plans you can afford.
Whether you are about to start a blog, online business or change your web hosting company, it's only reasonable to want a reliable and affordable hosting company.
In this post, I will be reviewing one of the oldest and most reliable hosting companies, Interserver. This is one Interserver hosting review you should read to the end.
About Interserver
Interserver has been providing reliable, affordable web hosting for over 10 years. They offer a wide range of features and services designed to help you build a successful online presence.
Theyas been providing quality services to businesses and bloggers since its inception in 1999. The company that started as a two-man team in New Jersey has stood the test of time. Thanks to the foundation and quality services offered.

Interserver Hosting Plans, Prices, And Features
Interserver boasts of hosting packages with cool features (regardless of your plan) like; 99% uptime, free SSL, free site migration, $1.99 Domain registration/transfer, one-click installation, website protection, customer support, and more
Here are the popular hosting plans the platform offers
Shared hosting
VPS hosting
Reseller Hosting
Dedicated servers
Colocation Services
Shared Hosting
Shared hosting is likely the most popular plan among new bloggers and website owners. Unlike other companies, there is only one pricing option for this package, $5.00/month.
The shared plan is pretty straightforward with amazing features such as; unlimited storage, Free SSL, Cloudflare CDN, and more.
If you are opting for shared hosting, you can choose either the standard, WordPress or ASP.NET package.
ASP.NET plan is a Windows Plan similar to the Standard Plan but has its servers running on Microsoft products instead of open-source/Linux-based software. You can host 25 websites on ASP.NET as against the unlimited websites on the standard shared hosting plan.
The shared WordPress hosting plan offers solutions for WordPress users. With this plan, you are entitled to version control, anti-virus protection, and daily backups.
Features you get in the shared plan:
Unlimited SSD storage
SitePad website builder
Unlimited email accounts
Global content caching
450+ cloud apps (some free, others paid)
Intershield protection
Weekly backups
cPanel (Linux) and Plesk (Windows) control panels
Interserver's standard shared hosting might not one of the cheapest plans on the internet, but with the features attached; it's a fair deal.
You can choose to opt for 1, 6, 12, 24, or 36 months of hosting duration. The longer your contract duration, the bigger the discount you get. You'll pay $4/month if you decide to opt-in for the 36 months hosting duration.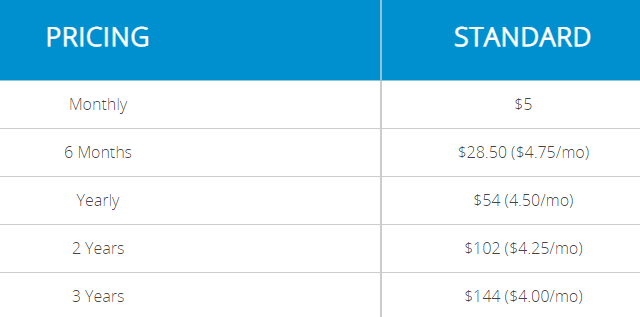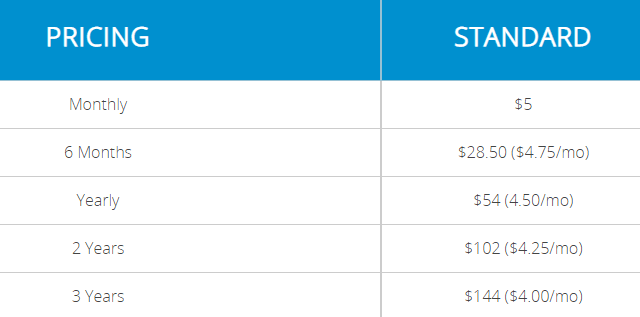 VPS Hosting
Interserver's VPS hosting is an upgrade to shared hosting. They created the package to sustain growing websites that have become too heavy for the shared hosting space.
You may switch to VPS and choose from any of the 16 operating systems including Windows, Ubuntu, or Linux.
There are 16 VPS plans to choose from on Interserver.
The smallest plan is priced at $6/month with 1 CPU core, 2.048GB RAM, 30GB SSD Storage and 1TB.
The largest and most expensive plan is priced at $96/month with 16 CPU Cores, 32.768GB RAM, 480GB SSD Storage, and 16GB Bandwidth among other features.
WordPress VPS Hosting
If you would rather use WordPress VPS hosting, Interserver has that just in place. This VPS hosting aims to promote a smooth experience with the ever-delicate WordPress.
The WordPress VPS plans and pricing are similar to the stock VPS plans.
Note: The Interserver team do not offer you a money back guarantee for VPS hosting. You should choose wisely.
Reseller Hosting
This plan targets web developers or individuals looking to start their own hosting companies. We have no business with this plan, but you can't tell what business blogging can make you explore.
There are five reseller hosting plans that allow you to host as many websites as desired, but then, resource allocation differs.
Dedicated Servers
The dedicated server is an upgrade to VPS hosting. This plan targets established businesses/blogs with thousands/millions of visitors.
A dedicated server is also a better choice for individuals looking to develop and grow an e-commerce store.
The plan comes in as the most expensive package on Interserver. The smallest plan costs $50/month and the largest, $995/month. There's also no money-back guarantee with this plan.
I believe you must have gotten acquainted with Interserver and some of its hosting plans.
The basic features that come along with each hosting plans are quite commendable as not many hosting companies offer such features.
Why pay for site migration or SSL certificates when you can get them for free even in the most basic plan on Interserver?
What I Think About Interserver Hosting
I have been using Interserver for well over 3 years now, and I will be honest with you, the hosting company offers underrated services! Interserver isn't widely advertised; like, I only began seeing ads after hosting my websites with them.
So far so good, there hasn't been much to complain about apart from a few observations I'll discuss below.
I stopped facing so many after I switched to interserver. My emails don't take forever to arrive, the WordPress mobile app works perfectly, The ease of use is so important to me.
Interserver Review; The Pros and Cons
In this section of my review, you'll get to decide if Interserver is the perfect host for your blog/website.
Pros
AFFORDABILITY: Interserver pricing per plan is a significant feature you will appreciate. The product starts at $5/month (shared plan) to $96/month (reseller plan).
NO DECEPTION: Unlike most hosting companies that offer you dirt cheap prices for the first year and increase it late on, all prices on Interserver remains the same for life; if not, they spell it out to you clearly.
UPTIME GUARANTEE: I had an uptime that surpassed the guaranteed time, and I am more than excited about that. Some clients also experience near to 100% uptime in days
AMAZING CUSTOMER SUPPORT: You should debunk any negative review about Interserver's customer support because their support staff replies swiftly and offers outstanding assistant.
FREE SSL: The company provide free Auto SSL certificates to customers. Most hosting companies do not give this essential feature for free.
FEATURE PACKED PLANS: Free site migration, SSL certificate, Cloudflare CDN, an almost free domain, and more.
FREE SITE MIGRATION: You can move your site from any other hosting company to Interserver for free. First, buy a hosting package.
MONEY BACK GUARANTEE: All shared hosting accounts are entitled to a 30-day money-back guarantee. If after 30 days you feel Interserver isn't what you want, you are entitled to a refund.
STRAIGHT FORWARD PRICING: Interserver price their products just as you'd expect. Their renewal price remains the same as your first purchase.
PAYMENT METHODS: InterServer accepts popular payment methods including major credit/debit cards (Visa, MasterCard, American Express, Discover), PayPal, Checks and Money Orders
Cons
As much as I love the Interserver hosting experience, there are a few challenges and setbacks with the platform. Here are everything I hope the Interserver competent team will work on.
The website is old-fashioned and somewhat uneasy to navigate through. I spent a few minutes on the front page, trying to figure out where to go next. The navigation experience wasn't helpful at first.
Fluctuating SSL certificate: the SSL issue on the sign-up page made me skeptical whether I was on the official website or a phishing site. There were warnings. I hope they do work on this.
Challenging Sign-up Process: if we are all impatient, Interserver will lose tons of prospective customers. Signing up isn't one of the cutest things to do on the platform. The verification process wasn't functioning correctly, so I had to contact the support team for the verification code.
Delayed WordPress Update: I couldn't upgrade to WordPress 5.3 until a week after the official update. I crashed my blog, trying to do so impatiently.
Challenging Domain registration: There are some challenges with domain registration on the platform. Even after attempting to pay for a domain alongside my hosting package, I had to go over the payment separately.
No Money-back guarantee if you subscribe to VPS or dedicated servers.
Though this isn't a feature to hate, I mean a $1.99 domain registration with feature-packed Plans is a fair deal. But then, people like free things, and not getting free domains alongside hosting plans might not go down well with some people.
Whois domain protection not free. You will have to pay $5 per year to protect your privacy.
Virtually every host has good and bad features. You only need to seek the right help when you encounter challenges you can not fix.
Although these downsides might seem complicated, the interserver team has a tutorial page you can visit and to seek solutions before contacting their support if the problem goes unsolved or beyond you.
If you are new to hosting in general, you can check out their essential getting started articles before you begin setting up your website.
An example helpful article is the guide on getting into your account after receiving your welcome email.
My Verdict
Following my Interserver review, you'll agree with me that Interserver is one amazing host if you are driven by reputation and service delivery.
The company is an experienced web host with a history of providing amazing services to customers. You are offered different options at fair prices.
Even if you are looking to host a WordPress site, I can assure you that InterServer's advanced WordPress security platform is more than sufficient for your proposed project.
You are only a click away to automatically install WordPress with Softaculous. If you want to migrate your website/blog, their support team is ever ready to carry out the transfer process for free.
As opposed to some reviews, Interserver support system is fantastic. They also have problem-solving articles in their tutorial page.
If you do not find help on the tutorials page, you can start a Live Chat with any of their reliable and knowledgeable staff or write a message to them via the support page.
Value For Money
Interserver is one of the most affordable hosts out there. Although you might be quick to debunk this as their smallest plan is priced at $5/month, when analysed, you'll agree with me that Interserver pricing is fair enough.
Pricing doesn't change after your first purchase, unlike most hosts that display discounted prices as a marketing strategy and leave you with renewal rates that are likely 3 times higher.
I can assure you that you get what you pay for which is not for any reason low quality. If you've noticed, my Interserver review revolves mostly around its awesome and unchanging pricing method which is likely the best pricing system in the web hosting industry
Conclusion
Interserver offers one of the best hosting service for bloggers and business owners. You have a lot of choices to make, can start small and grow big.
With interserver, you are sure if getting the best service whenever your business expands with a traffic boom.
Beyond the not so modern interface, you would get just what you desire with Interserver.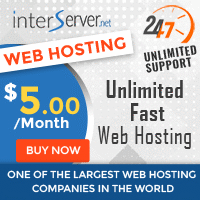 I may earn a commission from qualifying purchases made through the links on this blog, at no additional cost to you. For more information, see my Disclosure