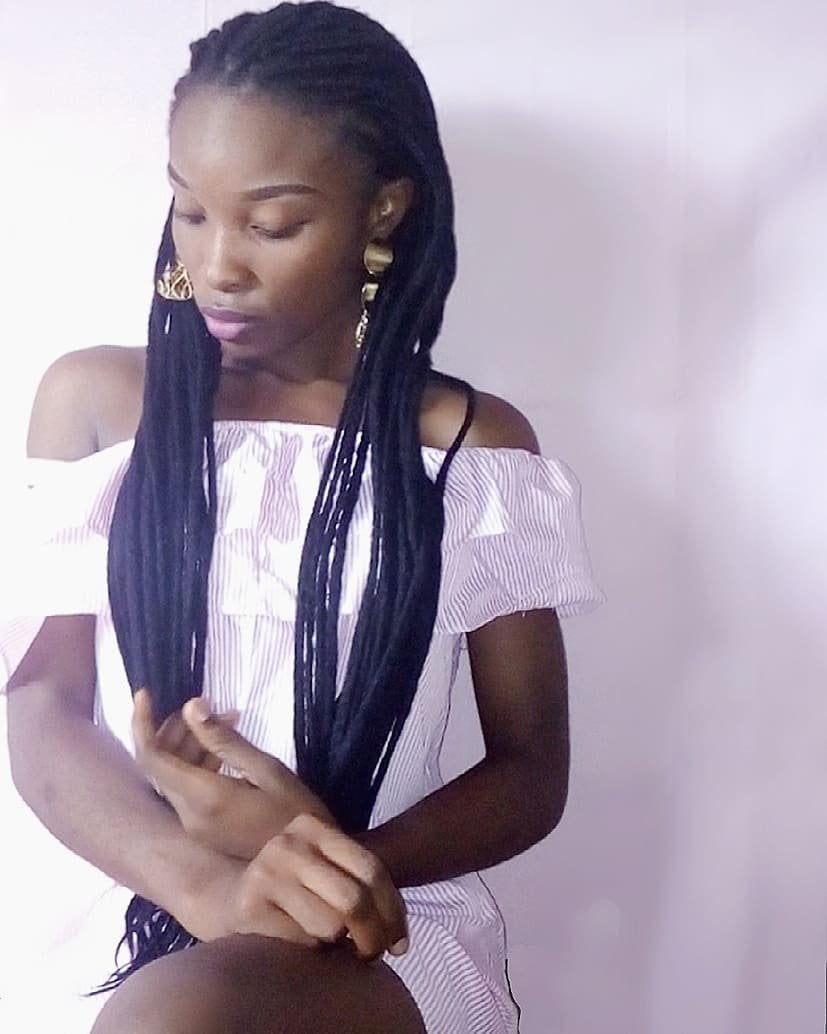 Hi dear, my name is Onome (Or-nor-meh), third child and first daughter of five children, currently in her early 20s, Owner of blogtrovert.
I am from the south southern part of Nigeria, an Urhobo by tribe, and a graduate of English and Literature from the faculty of Education, University of Benin, Nigeria.
I am fascinated by technology and have spent the last handful of years trying to make a living online.
Blogging
I started blogging in 2012, I had just left secondary (high) school and hadn't gained university admission. When I started off online, blogging wasn't so overwhelming. Then, it was a mere hobby and I didn't know the great potential of being a blogger.
Why Blogtrovert?
Before blogtrovert.com, I had several blogs (one of the crazy mistakes I made in the early stages of my blogging life). In 2016, I discovered the other side of blogging and decided to start all over again with the name blogtrovert.
Blogtrovert, as a choice didn't just come; I wanted something unique so coined the word with "Blog" and "trovert" (I'm introverted, being a blogtrovert is definitely not a bad idea). I'm glad I stumbled on my domain when I did. Right now, I get lots of compliments from people and blogtrovert got a definition posted way back in 2011 on AnythingButTheist;
Blogtrovert : a person who really comes out of their shell while blogging.
This blog was initially created to guide and help individuals new to blogging and interested in trying out possible ways to earn money on the internet like I do. But then, Blogtrovert is also an awesome place to express myself freely with no restrictions.
If you are a newbie reading this then know that with me, you will find your way and take charge in this virtual world.
I designed this blog not just for me but for you as well.
I want you to not just read my personal posts but also want you to understand how things work online and how to excel with a blog if you'll ever want one. You can build a blog at the right time and be proud of how things played out for you.
If I had the insight to build this kind of website when I began my online journey, I'd probably be making some cool bucks. Oh well, obviously it's not too late and I didn't fully waste my time online, because I have learnt so much since I began blogging and surfing the web.
I hope you reading this will pull off that annoying limiting shell of yours and blog amazingly. I hope you find whatever information you get in my blog helpful!
Lifestyle Blogger
Services I offer
Blog Setup Services
I am a self-taught blogger blog customizer, (I once was more of a blog designer than a content creator because I craved the perfect design!). I create, edit and customize blogs.
Article Writing
The girl is a content creator who's written articles for small content creation groups, 'SUPER SYSTEM SOLUTIONS' and 'MOLOLO GROUP'.
Need a writer, You can always Contact Me!
Stay with me!