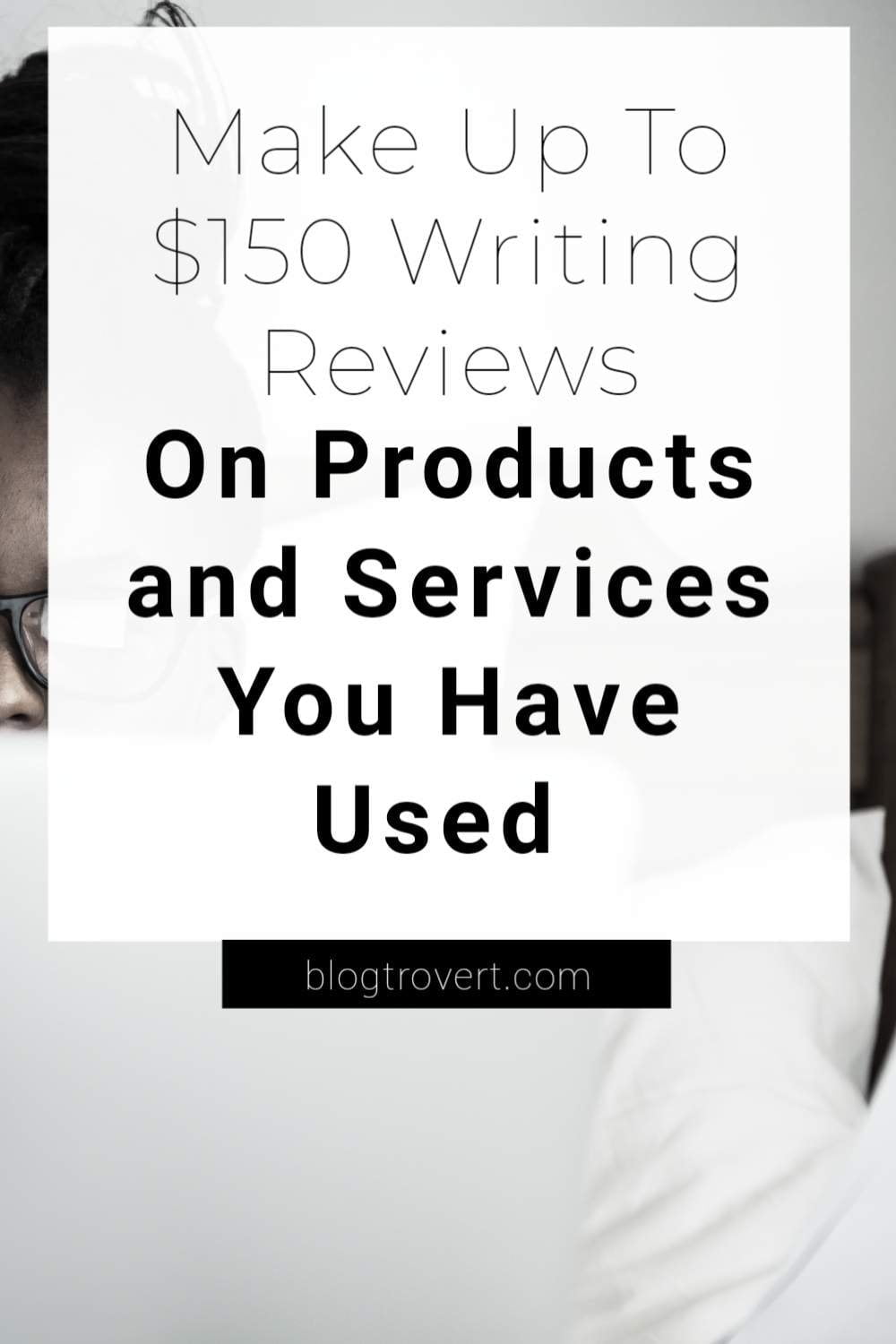 Earn up $100 – $150 for taking part in Capterra Reviews
Have you ever talked about the products you've used with your friends and families?
If yes, then what you have done is product review. You may have loved or hate it and needed to share your experiences with someone else.
Now, do you know that there are business owners who would pay you to review their products and services you used in the past? This post will show you how to make money writing Product reviews.
Make money online with Capterra reviews
You can make up to $150 with Capterra paid reviews for writing about your experiences with products you are using or have used.
To give you an insight of products you can review for cash, I've listed 10 out of the many software/product/tools you can write about below;
Now, imagine earning $10 for each review you write about the products above. If you've used all them, then you will mostly likely make $100 by taking part in capterra paid reviews. This review platform offers up $150 redeemable via Capterra gift cards or visa card.
How to make money selling digital products
What Is Capterra?
Capterra is a free Web service that aims to help businesses find the right software solutions.

WikiPEDIA
What Wikipedia didn't tell us is the fact that capterra also pays users to review (up to 10) products they have used for $10 each. It's okay to doubt this, because I did too. It was seemingly too good to be true, but, it's true!
Just to reiterate, Capterra is an online review site that pays users to review products they have used. Users are expected to write about the pros (likes) and cons (dislikes) of products they choose to review.
The review site is 100% free and legit – from personal experience. Capterra opens opportunities for paid reviews on occasions and right now, they are taking new registrations. Jump on it before it's too late!
How To Start A Print On Demand Business In 11 Easy Steps
Discovering Capterra Paid Reviews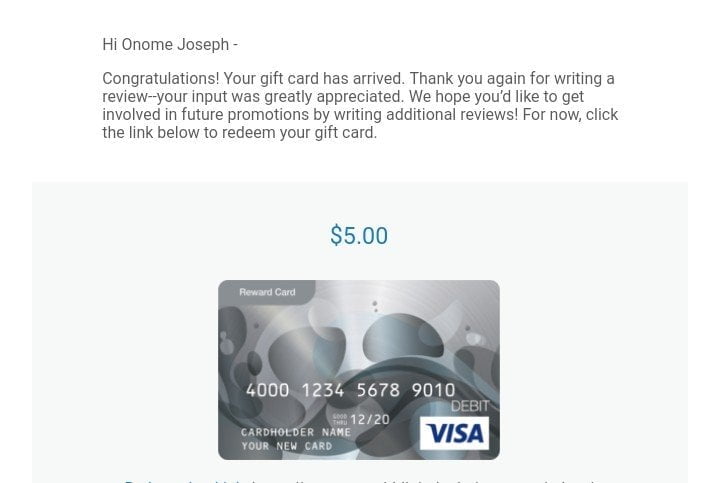 My friend introduced me to Capterra paid reviews but I doubted its legitimacy and was sceptical about the whole get paid to review idea. I mean, who would pay me for complaining?!
The Capterra review site turned out to be real after I received and redeemed my first payment of $5 virtual visa card ( best for people living outside the United States).

How to take part in capterra reviews for money
All Capterra wants you to do is write about your experience with software and services you have used. There are tons of products on capterra to review and I bet you must have used at least one product, if not 10.
Joining capterra is probably one of the easiest thing to do. It is is not difficult to register in the platform because all you are required to do is sign in with your LinkedIn account whenever you want to review a product. I believe you have a LinkedIn account.
Note: Capterra does not accept fresh out of the box LinkedIn accounts.
Important Notice
You will receive $5 for your first review, then $10 each for 10 more reviews.
If you are writing capterra reviews for money, you will get paid for 10 approved reviews. If you decide to leave more product reviews, you will not be compensated. But hey, $100 is a great deal to earn for sharing your likes and dislikes.
How to write your first product review on Capterra
Remember I made mention of the fact that you you'll need a LinkedIn account to register on capterra. You must always login via LinkedIn to leave reviews.
• First visit Capterra, You should see a site similar to the screenshot below.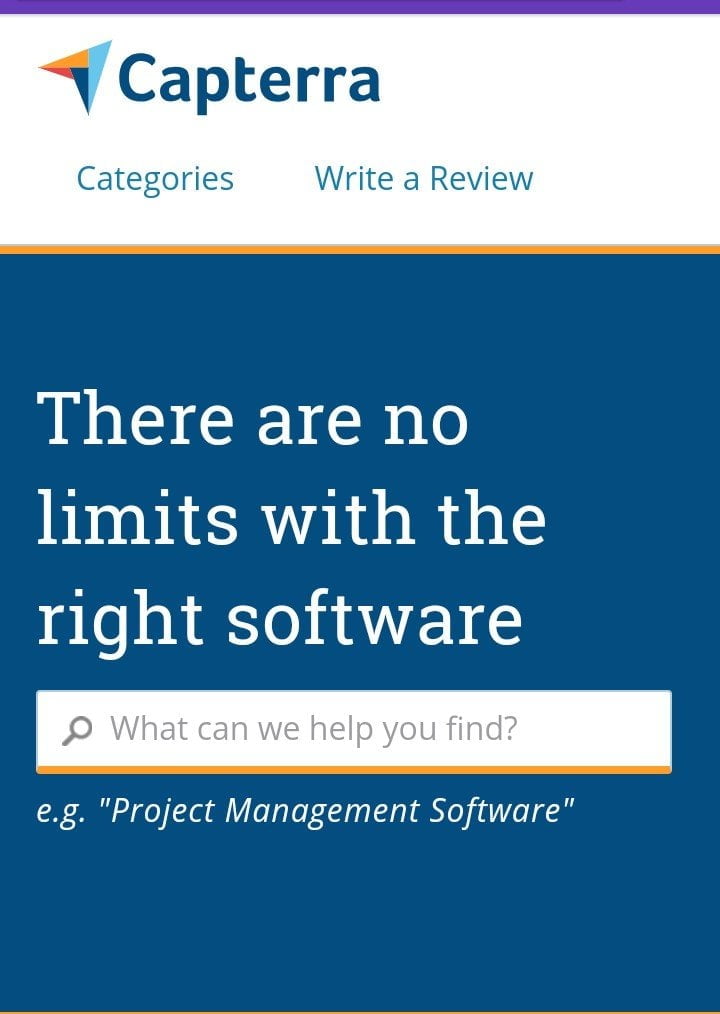 I used my smartphone to access capterra, hence the mobile view.
• Once you are on the capterra site, click on "Write Review Now" or use the search box to find a product you are using or have used in the past. Below are possible blogging and tech savvy products/software you may be using.
WordPress
Mailchimp
Surveymonkey
Ahrefs
Google doc
Microsoft PowerPoint
Google hangout
Microsoft excel
Google drive (drive by Google)
Microsoft word
Google sheet
• After you've searched for and clicked the product you would like to review, Let's assume you want to review WordPress; simply click on the review button, you will see a pop up requesting you to sign-in using your linkedIn ID.
All you have to do is sign into your LinkedIn account and allow capterra to access your account then you'll be directed to the product you want to review.
Capterra uses your LinkedIn ID to verify that you are a real human who may have proper knowledge of the software you wish to review.
Capterra reviews are divided into 3 pages;
Product overall ratings by the user
User detailed review about the product's pros and cons.
Product usage details by user
• When you submit your review, capterra will notify you via an email about their approval criteria (this happens whenever you submit a new review). You will receive an email similar to the one below.
In 5 working days, your review once approved will get published. But it can take up-to or more than 19 days to receive your payment.
How to earn extra $50 with Capterra paid reviews
I stated earlier that you can earn up to $150 with Capterra. I'm not taking back my words. You can make the additional $50 if you refer up-to 10 friends. To earn your referral reward, your friends must write their first review and Capterra must approve and publish the review.
You can only refer other people after Capterra publishes your first product review. You will receive your referral link immediately you submit a second review.
If you sign up through my capterra referral link, I will earn bits of the extra $50 if they approve your first review.
Capterra payment methods
Your can redeem your rewards via gift cards or virtual visa card. If you are not in the US, I advise you to opt-in for the virtual visa card because you can not use the gift cards outside the US.
You can use the virtual visa card to shop online on any shop that accepts visa card payment.
You can sell Giftcards for cash to vendors who are interested in purchasing them.
My experience with Capterra reviews – capterra payment proof.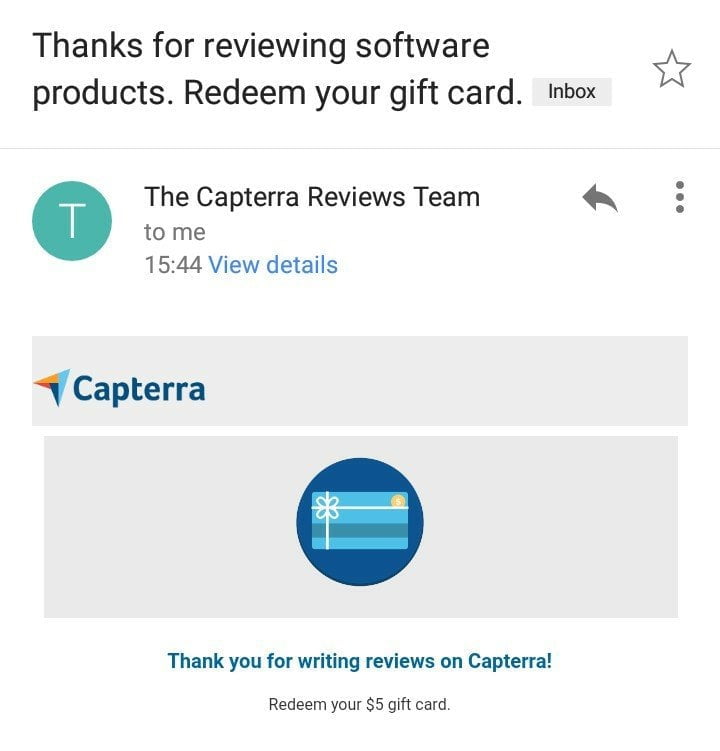 Just few days after I received my first $5, I successfully wrote 10 additional reviews.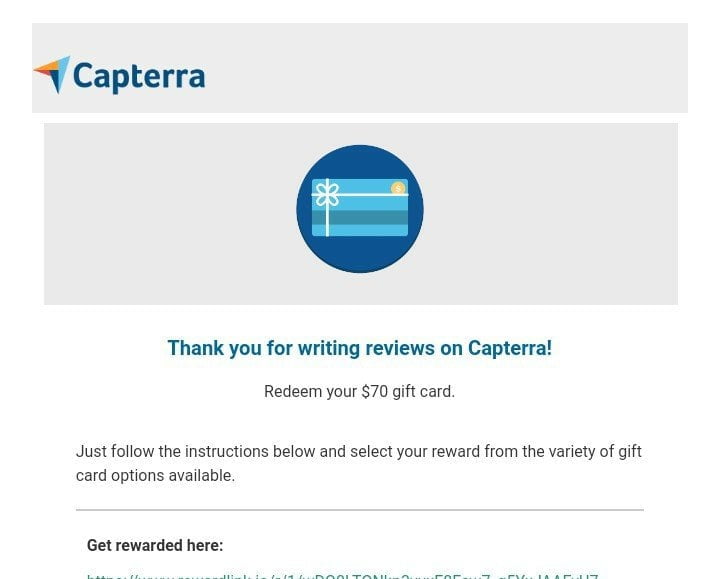 7 days after my additional reviews, I received $75 ($5 for referring a friend). This made me discover that only the first approval may take up to 19 days, but this could be different for you.
My friend got her first payment in less than a week. I await the approval of my remaining 3 reviews. (update: I was unable to make a successful product review to earn the remaining $30, but I got more than $50 for referring friends, up to $80).
Also, I will get an extra $5 if you join using my capterra referral link and get your first review approved.

Good Luck Guys
Update On Capterra Paid Reviews
I saved a great deal after getting paid to review products on capterra. I was able to renew my web hosting plan and got a few goodies off Aliexpress.
We're you able to participate in the capterra reviews for money?
I may earn a commission from qualifying purchases made through the links on this blog, at no additional cost to you. For more information, see my Disclosure