Do you want to make money in Nigeria as a student?
Are you looking for the best ideas to make money as a student in Nigeria without the internet?
Or better still, want to learn how to make money online as a student in Nigeria?
In this blog post, you will discover some amazing and viable ideas on how to make money as a Nigerian student. So, sit tight, and do not get distracted.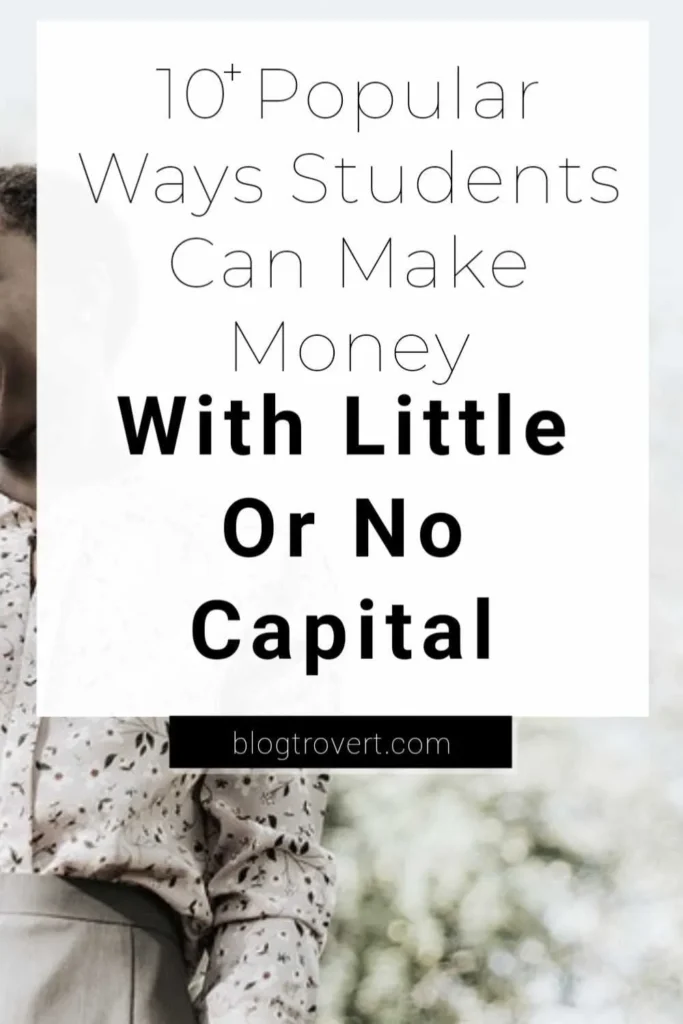 It doesn't matter the method you want because this blog post answers your questions, whether you want to make money online as a student or the latter. You will find the best ideas that wouldn't affect your academic studies.
Why should you make money as a student?
Even as a student, you need your own money because it gets tiring to ask for funds from your parents or guardians continuously.
If you are studying in Nigeria in one of her many public schools, permit me to call you strong! I know how difficult it is to survive as a student, especially when it's a new month with no response from home.
Most times, the answer we want is right in front of us, but we refuse to see or make a meaning out of it for reasons best known to us.
There are various legitimate and study-friendly things you can do to make money as a student in Nigeria or anywhere in the world. You wouldn't have to skip a class or ditch a test.
Ready to make money as a student in Nigeria?
Let's jump right into it and discover some of the best ways to earn a living while you study!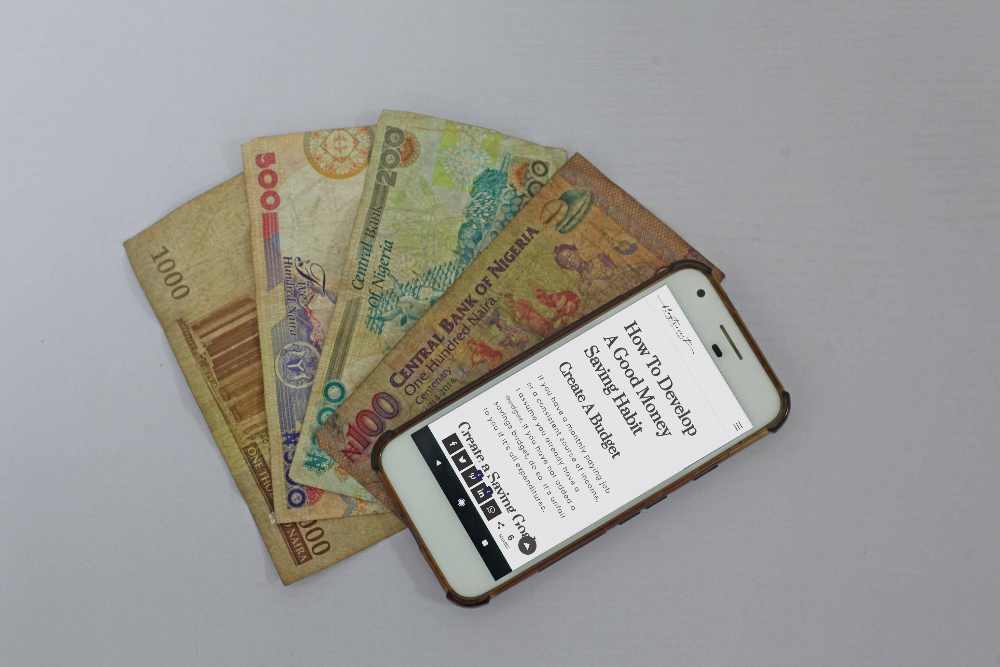 How to make money as a student in Nigeria – 10 Study friendly offline ideas
While in school, I noted the many activities Nigerian students did to make money that you, too, can try.
Ever asked yourself, "what can I sell as a student to make money in Nigeria?"
Don't worry! I have found 10 amazing ideas for you!
With these ideas, some students are able to fend for themselves, pay tuition fees, and still strive in their studies. In the long run, it all boils down to your self-discipline and zeal to succeed.
Things to sell as a student in Nigeria
Here are a few things to sell as a student in Nigeria.
Clothes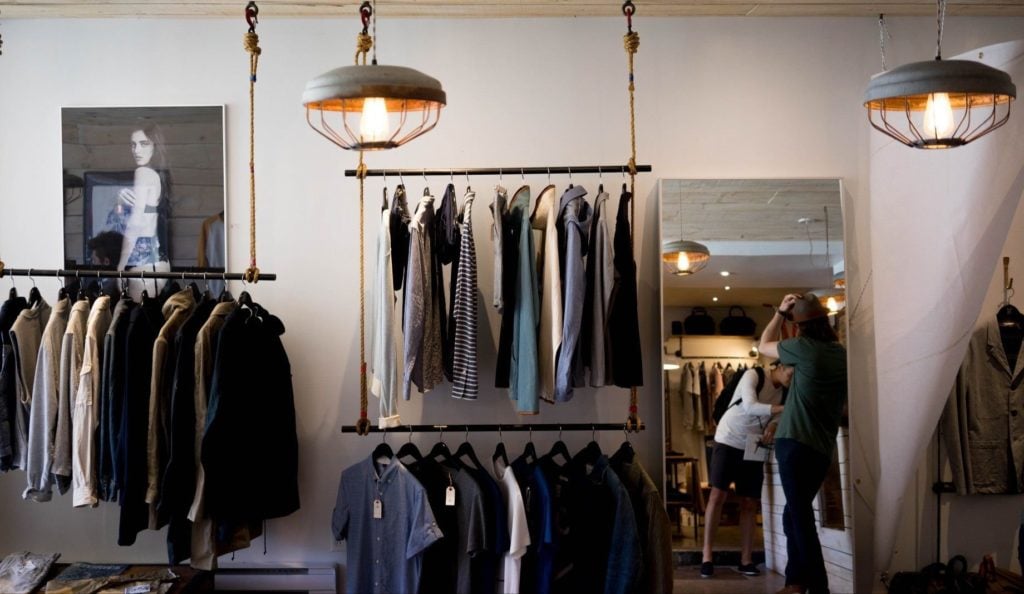 There is absolutely nothing wrong with going into the cloth business in the university or higher institution. In fact, it is one of the best things to sell as a student in Nigeria.
First, understand that you need to be bold enough to advertise your products to people. This and many other businesses require your ability to convince people to buy your products.
There are definitely endless designs and sets of clothes to sell to your course mates and fellow students.
People are ever willing to spend money on good clothes, and clothing is an important requirement for us. We just can't do without them. Besides, looking good is a crazy competition among students.
Types of Clothes to Sell
You can choose to sell both feminine and masculine apparels or simply stick to a gender. Whatever works for you. But having both in stock will definitely increase your chances of better sales.
You are a student and going for designers and expensive clothes is never advisable because you may not have a huge startup capital. Also, your target customers are students. So, unless you plan on going into offices to sell, I recommend you to buy stuff fellow students can afford.
Where to Buy Clothes To Sell
Before you start selling clothes, you need to know what clothes to sell and where to buy them.
The good news is, there are various places to buy cheap clothes to sell for profits. Below are a few ways and places to buy cheap clothes in Nigeria;
Thrift shopping at local markets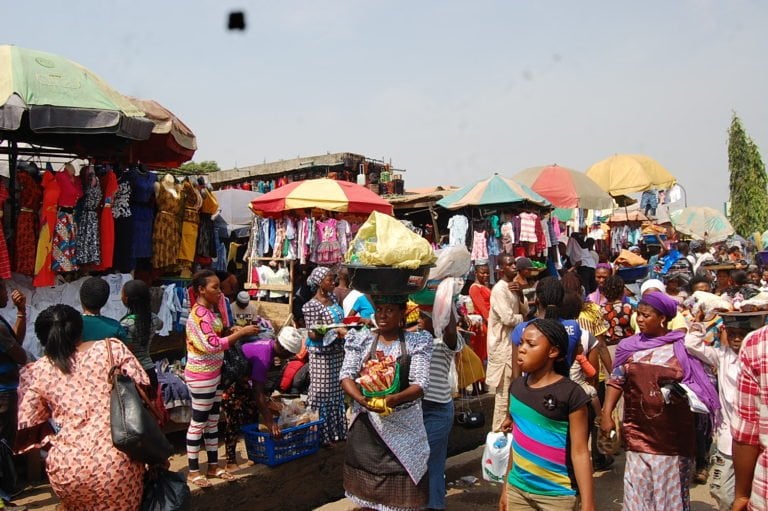 Thrift shopping is an English term for 'okrika', 'tokunbo', 'gbogbo', 'bend down select', or '2nd hand shopping'. This is one of the easiest ways to buy cheap clothes in Nigeria and sell them.
It's no news to you that used clothes have very high market reach because they are affordable.
When thrift shopping, you must be smart and picky, so you don't end up buying junk that even you wouldn't want to use.
Since you are a student, your start-up capital may be a little above small. With as little as N20,000 or less, you can thrift shop at your local market for good clothes.
You will find a lot of stores with varieties of beautiful apparels that you can resell for double the price you got them.
Markets Popular For Cheap Clothing
If you do not want to sell fairly used clothing, there are various ways to shop for new clothes to sell and make money as a student in Nigeria.
When it comes to shopping for cheap clothes, we have to give it up to Aba, Onitsha and Lagos. I know a few people who travel occasionally to go shopping for cheap clothes to sell. Top 20 Places to Buy Cheap Clothes in Nigeria.
Online Marketplaces
Shopping online for clothes you want to sell would definitely not be a bad idea since many online stores sell clothes at cheap rates. There are many online stores to shop from in Nigeria; Jumia, konga and jiji marketplace.
Apart from Nigerian online stores, there are quite a number of good foreign online stores that sell cheap clothes and ship to Nigeria.
Aliexpress, Alibaba, Shein and Asos are all good online stores to patronize for cheap clothes you can sell for profit.
Note; I often use buyers' reviews as a guide to find real sellers and good products for sale.
The Aliexpress online marketplace offers both paid and free shipping to Nigeria. You can opt-in for the free shipping if you aren't in a hurry to receive your products. It takes 2 – 4 weeks to ship to Nigeria from Aliexpress.
Sell cosmetic items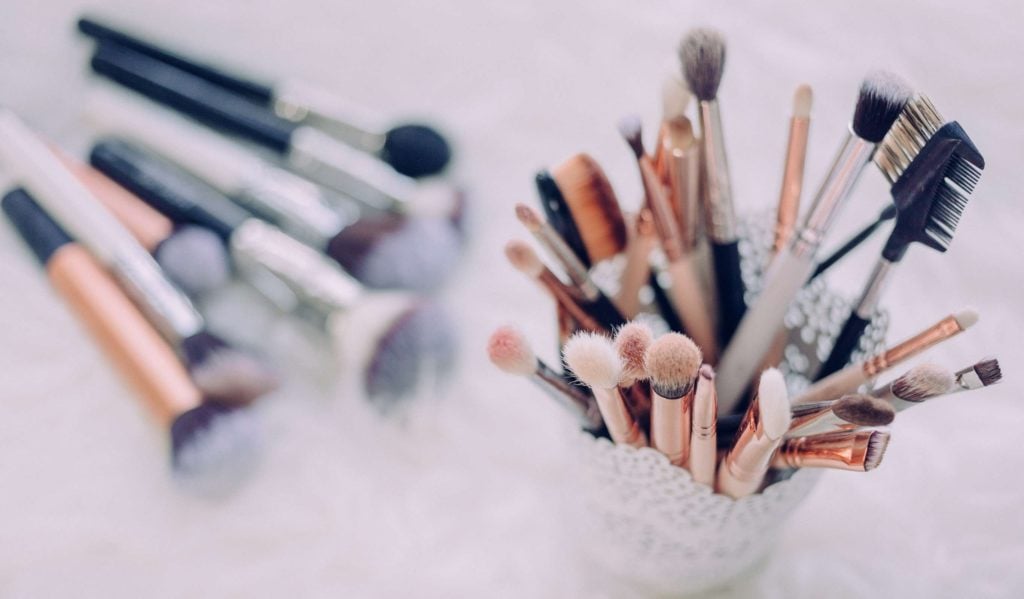 Most female students in Nigeria make money selling cosmetic tools. I had a few course mates who bought and sold cosmetic items at affordable prices. You can shop for makeup items like eye pencil, lipstick, nail polishes, concealers and a host of many others.
There are various places to buy makeup items to sell to your colleagues and some of these places include local markets and online markets like Aliexpress, Shein, Zaful, ASOS, Jumia, konga and more. You buy cheaper and sell at higher prices.
Bake and sell Snacks
Snack makes up one of the best things to sell as a student in Nigeria because of demand from fellow students. Some students bring homemade snacks like buns, cakes, pies, and drinks like zobo to sell to fellow students in class and hostels.
This can bring good money because people are always hungry and there is better than easy access to something chewy and delicious.
How to make money online in Nigeria as a student offering services offline
Become a makeup artist
You can make good money as a student if you are a makeup artist. The one rule is to know what you are doing.
You must learn this skill perfectly before advertising yourself as a makeup artist else you might end up destroying a career you never started.
Photography
Photography is yet another way Nigerian undergraduates used to make money in school. Although the photography business is not one of the easiest, it is a great way to avoid being broke in school.
As a photographer, all you need is a digital camera and some good photography skills. One good thing about photography is that there is always a chance for you to grab a photography deal on occasions like matriculation, convocation and more.
Hair Dressing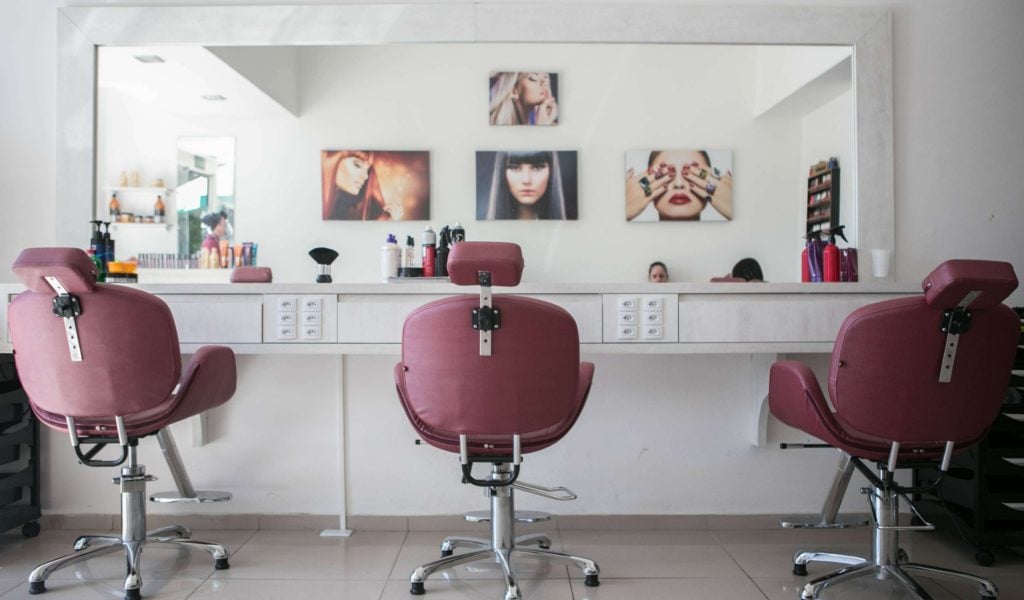 There is something peculiar about undergraduate hairdressers; their services are affordable and often accompanied by amazing end results. Oh well, if you've got the skill, put it to work and make some money off your female friends.
If you are looking for how to make money as a female student in Nigeria, hairdressing is probably one of the best ideas for you.
Printing and Photocopying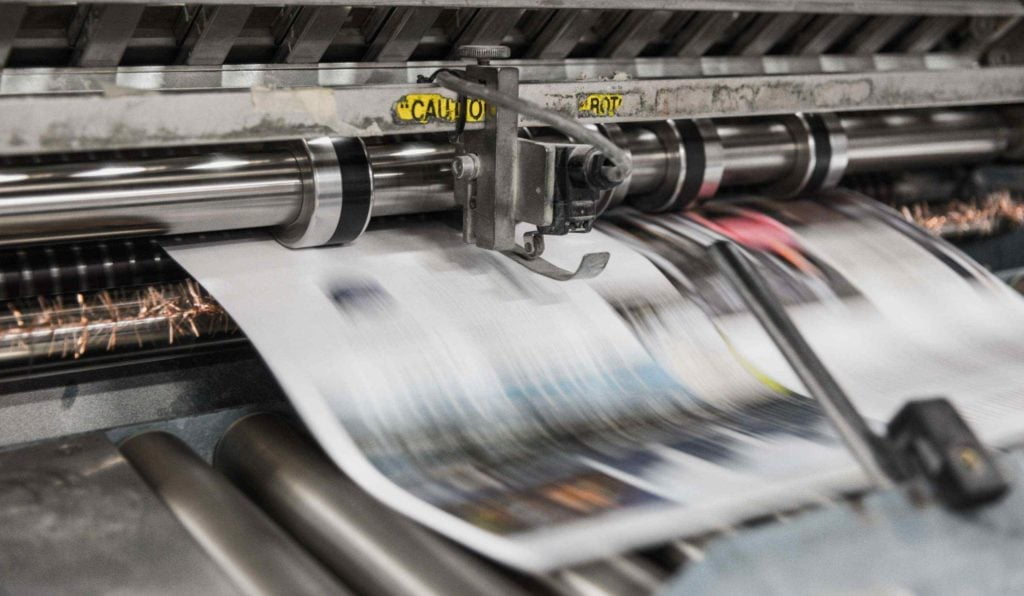 I'm sure you know students do a lot of printing and photocopying of study materials or credentials. You only need a laptop and a printer to start up this business.
These days anyone can own a printer as they have become considerably cheap (all depends on brand and size).
With proper marketing, your room can be your workshop and you can earn a reasonable amount of money if you take a percentage off the conventional price offered by others.
Graphic Designing
Graphic designing, just like printing and photocopying, is highly profitable on campus. There is a constant demand for graphic designers due to regular activities and events on campuses that use posters and flyers to promote.
If you can market yourself adequately, you may end up employing someone to assist you.
To succeed in graphic design, you should be great with tools and software like Photoshop or Corel draw.
Graphic designing is a competitive business on campuses as you have students and non-students struggling for dominance, so it's advised that you perfect your skills before hopping into this business.
Online Registrations
A laptop and internet access is all you need to start up a small online registration business. Students often register or apply for different services ranging from course registration, scholarships, grants, admission processing and many more.
You do not need a basic skill to succeed in this business except good marketing skills, patience, and ultimate attention, as some of these registrations are important and delicate.
Organize Tutorial Classes And writing materials
Some students who are good in a particular course or courses often organize paid classes or create paid materials. First-year students are often the target market.
Less study-friendly idea to make money as a student in Nigeria
Apply for part-time jobs that fit around your class schedule
This means pursuing retail or customer service positions that offer flexible working hours. These types of jobs can provide convenient income streams, enabling you to earn money in your spare time.
They offer valuable experience and skills, which can help to bolster your resume and increase your employability after college.
When seeking part-time jobs, it is important to consider your location, schedule, and areas of interest. This can help you identify opportunities that align with your passions and priorities, leading to more fulfilling and lucrative positions.
Modeling
Modeling could have been a great recommendation for ladies who want to know how to make money as a female student in Nigeria, but it is very distracting and you can get exploited. To excel, students need to push themselves to the limelight by attending shows, going for casting calls, or even taking part in pageants.
How to make money online in Nigeria as a student – 9 Ideas
Would you rather learn how to make money online in Nigeria as a student?
The best thing about wanting to make money online in Nigeria as a student is it not affecting your studies.
If you have been brainstorming ideas to make money online while you study, this section will show you the best choices to choose from.
Blogging
Blogging is a highly profitable online side hustle I recommend to students who want to make money while studying.
I can not stress further how much blogging can make you money online. For years, it has topped the list of make money online methods.
Blogging is not overrated and you too can make money online by starting a creative blog today.
You can successfully combine your education with blogging and even go further to turn it into a money-making machine in the future. But then, to make money with a blog, you must put in the effort.
There are various ways to monetize a blog; the most popular include;
Helpful links to help you start a profitable blog
Start a YouTube channel
If you enjoy talking, aren't camera shy and need to make money online as a student, then you need to create a YouTube channel and start making creative videos.
Vlogging is a very lucrative business that can get you more than just a paycheck from Google.
You could get better exposure and even get to entice brands looking for influencers. Vlogging is an alternative to blogging, but you can decide to run with both opportunities.
Affiliate Marketing
Affiliate marketing is a popular way to make money online and as a student, you can start promoting affiliate products to earn money on the side.
Learn how to join Jumia affiliate marketing program and make money on the side.
Freelance writing.
Do you know how to create high-quality articles?
If yes, you can start a side hustle as a freelance writer and work on your own terms.
A lot of Nigerian students will make money with freelancing and you too can become a part of such people. If you have exceptional writing skills, start monetising it and make money legitimately online writing for bloggers and business owners.
Freelance platforms like Fiverr and Upwork will connect you with individuals willing to pay you to write for them.
Create and sell digital products
Digital products are a great way to earn a living either on the side or full time.
They are created and delivered electronically. E-books, online courses, and software are all digital items you can create and sell from the comfort of your home.
How to make money online selling printables
Selling digital products is a great way to make money online because they are easy to produce and market. Learn more about selling digital products.
Register on Print on Demand Platform
If you want to know how to make money online in Nigeria as a student and have a knack for designing, you can join platforms like redbubble, Society6 and Teepublic that allow you to create and showcase your designs on their merchandise for customers to buy. Print on demand platforms allow you to earn a percent of every sale that has your design on it.
Learn more about the print on demand business
Grow and monetize your social presence
We spend half our time online on social media platforms that do not pay us. It will be a great plus if you can get paid for using your favorite social media platforms.
If you have good content and a strong social media following or can grow a large social following, then you could start monetizing your social media presence. Learn more about monetizing your social presence.
Become a virtual assistant
If you have experience with administrative tasks and can work from home, then becoming a virtual assistant may be the perfect way for you to make money online for free.
There are several virtual assistant companies out there that will pay employees to do simple tasks like filling out forms, sending emails and running errands.
These digital marketing skills will help you start a successful career as a virtual assistant.
Become a crypto ambassador
If you are interested in cryptocurrencies but do not want to take part in airdrops or trade actively, you can become an ambassador and work with crypto brands to promote their visibility and use.
As a crypto ambassador, you will spread the word about the project you work with as well as help people understand their benefits. Learn how to become a crypto ambassador.
Take part in crypto airdrops
Crypto airdrops are a great way to get started in the crypto space. An AirDrop is when a cryptocurrency company gives free tokens to people who complete simple tasks.
Taking part in crypto Airdrops goes from easy to complicated. Sometimes, a simple sign up or social media follow can earn you a ton of valuable free tokens, and other times you need to do more to earn more. Learn more about taking part in crypto airdrops.
These are a few recommendations on how to make money online in Nigeria as a student. I hope you find what works for you on this list.
Conclusion
I bet you've gotten just the right answers to your question on how Nigerian undergraduates make money.
So, these are all great opportunities for you to make money as a student in Nigeria. As long as you choose the best ideas above and work diligently, you will find the success you do desire.
While you indulge in any method that works for you, do not forget the major reason for being in school.
I may earn a commission from qualifying purchases made through the links on this blog, at no additional cost to you. For more information, see my Disclosure