I may earn a commission from qualifying purchases made through the links on this blog, at no additional cost to you. For more information, see my Disclosure
Looking for the best saving apps in Nigeria?
This post guides you on how to build a saving habit and the best apps for saving money in Nigeria.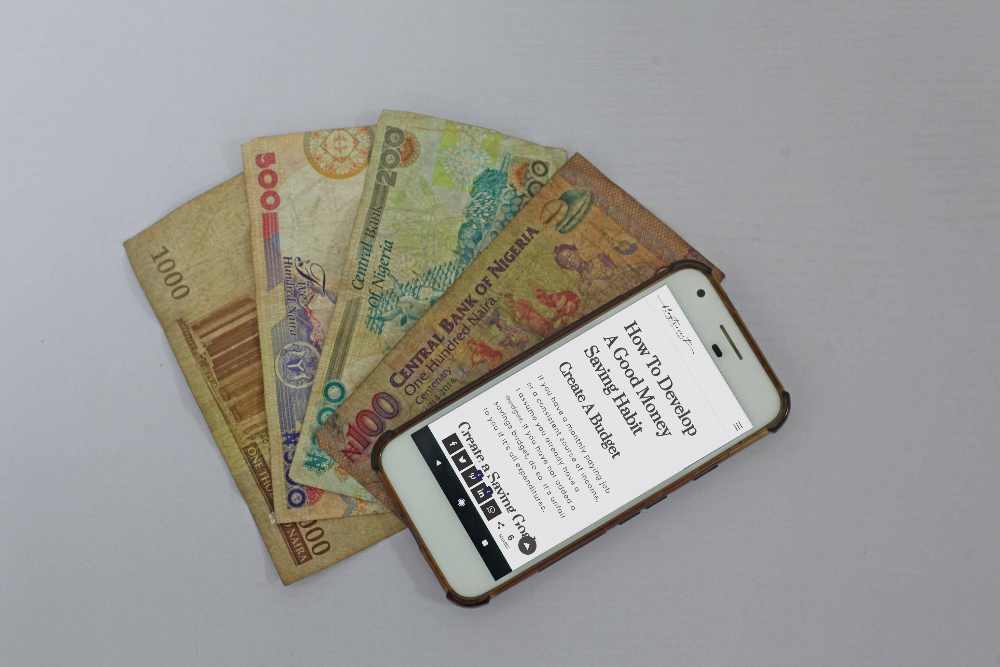 Want to save in dollars instead? Check out these 5 Platforms To Save In Dollars With Incredible Interest Rates
Why Save Money?
We save money for a lot of reasons and one of them is to reach a financial goal and be sustainable in the future.
Another reason to put money aside is emergencies. Unexpected situations occur all the time, and if you do not have enough funds to manage them, you may find yourself in a lot of debt.
Having an emergency fund can provide you with complete peace of mind and help solve unplanned financial issues.
You may also want to save towards a goal to buy something you desire.
I never realized how far saving small amounts can go until I could get myself a laptop with the weekly and monthly savings I did on one of the best saving apps in Nigerians – you'll find out soon.
Since you are ready enough to open this blog post, I bet you'll enjoy using any of these apps to save money in Nigeria and also implement the tips that'll help you develop good saving habits.
Good luck as you save for personal or small business needs.
How to get better at saving money
Most Nigerians do not have good financial habits. We are rarely set money aside for rainy days or even businesses. But, there is a walk around.
The following tips will help you get started on your journey to saving better:
Create a budget
If you have a monthly paying job or a consistent source of income, I assume you already have a budget. If you have not added a savings budget, do so. It's unfair to you if it's all expenditures.
Interserver Review: Reliable Web Hosting Plans, Prices, and Features
Create a saving goal
Every task starts with a goal. Before you save, outline how much you intend to raise. When you have a saving goal, you can reach and even surpass it.
The most important thing to have in mind is the readiness to meet whatever savings threshold you create.
To create a realistic goal, choose something to save for. No one saves for nothing, right?
There are tons of things to put money aside for. A new gadget, fun holiday, study program, family, house, car, etc. So much to choose from.
Create a saving plan
Now you have a goal, ask yourself the following questions and ensure you give an answer. You can draw out a checklist for every answer you deem fit.
How do I start my savings journey?
What do I do to meet or surpass my goal?
How much will I save per day, week, or month?
For how long do I intend saving until I reach my goal?
Where do I save them?
Where Should You Save Your Money?
This section of the post will give a valid reply to the last question in our Saving Plan "Where Do I save".
Most of us are familiar with the conventional method of saving money. But, let us be honest, savings accounts aren't what we perceived them to be.
I grew up with a vague idea of getting paid for saving; but experience has told me otherwise.
People practically lose money for leaving their money in the bank. Rather than earn, or at least have their initial deposits, savers lose bits of their savings every month.
Why I Advise Against Saving In Regular Banks
What is the essence of leaving your money in the bank if all they do is get deducted?
We are saving for rainy days and not to lose our minds. This is why I'm about to recommend some of the best saving apps in nigeria for your financial needs.
Most traditional banks claim to pay certain savings interests, but we know how meager the rates are. Saving in traditional banks turns out to be a sure way to lose money gradually.
If you are tired of losing money and need to know how to save money in Nigeria securely, don't stop reading this post.
How to save money in Nigeria
Since saving in the bank is not anywhere near recommended, are there better ways of saving in Nigeria?
The world has grown exponentially and saving money is a lot easier now. No temptations, unforeseen circumstances, or unnecessary bank deductions.
By all means, you should know what a piggybank, kolo or saving box is. You may have owned one in the past. No, I am not about to convince you to buy a savings box, but introduce you to the digital versions!
Are there reliable saving apps in Nigeria?
Thanks to innovative ideas, there are currently a lot of trustworthy money saving apps in Nigeria.
To help you secure your finances betters, I will discuss some of the most reliable apps for saving money in Nigeria.
These apps encourage you to start a healthy money saving goal with their easy-to-use interface.
I have done my research, used most of these apps and decided to share the best of them that offer better opportunities for your money.
How to start a lifestyle blog and make money in 12 easy steps
5 of the best saving money apps in Nigeria with good interest rates
I recommend these saving apps because they are reliable, your money is safe with them, they offer high interest payouts and little to no service fees.
I will list them in no particular order because they are all great apps for saving. Simply choose the best platform that meet your requirements.
PiggyVest app (formerly PiggyBank)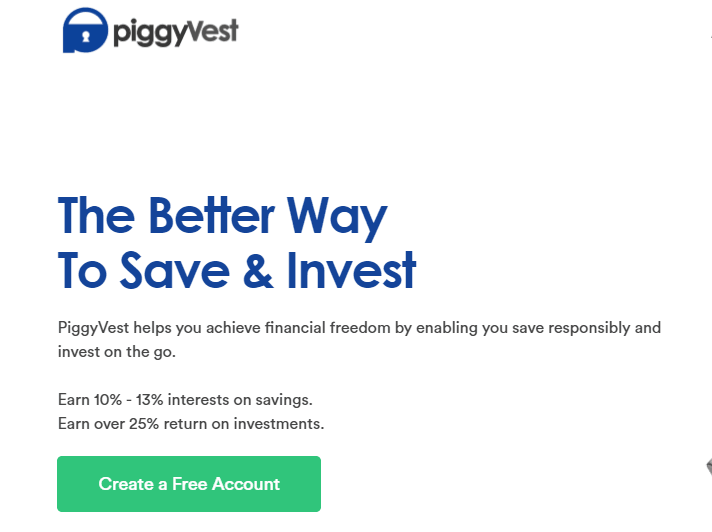 Piggyvest is one of the safest saving apps in Nigeria. Since its launch in 2016, Piggyvest continues to offer outstanding services and even investment opportunities to over a million users; with more and more people joining every day.
With Piggyvest, you can save, invest and manage your funds at impressive interest rates. Piggyvest offers up-to 36% annually, depending on your savings plan.
Piggyvest Interest rates and saving plans
The savings plan you choose on the platform determines the interest rate per annum.
PiggyBank – 10%
FlexNaira – 8%
SafeLock – 6%-36%
Target Savings – 9%
Flex Dollar – 7% (subjective)
I'll briefly discuss the different savings plans below.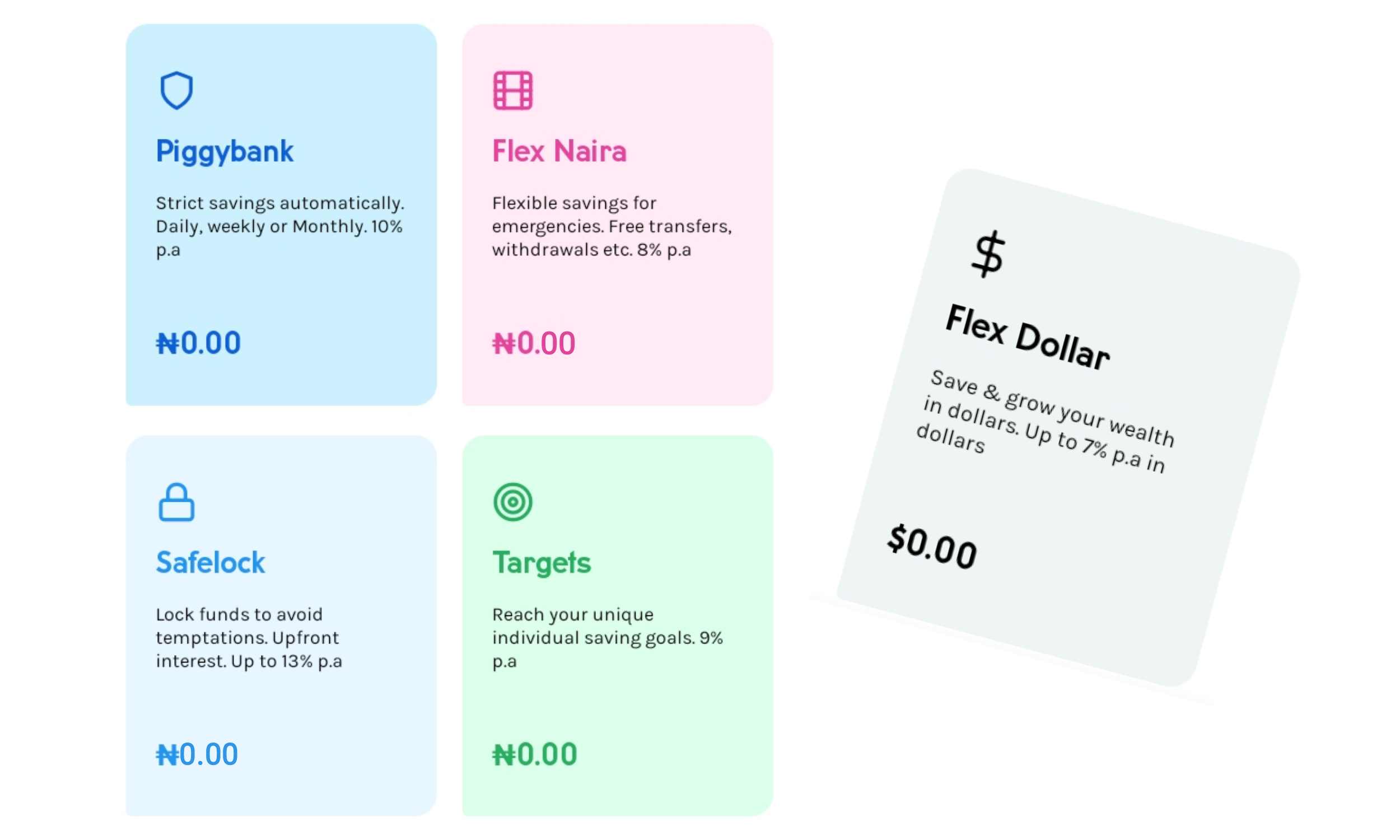 PiggyBank
This plan encourages you to save regularly and limits your withdrawal to once quarterly (in every 3 months). Withdrawing more than once quarterly will incur a 3% fee on every withdrawal.
Annual Interest rate is 10% with daily payouts.
FlexNaira
According to Piggyvest, this plan enables you to save for emergencies and comes with no transaction or withdrawal fees.
Annual interest rate is 8% with daily payouts.
Note: You'll give up interest earned for the month if you withdraw over 4 times in a month.
SafeLock
This savings plan is strict. It restricts access to your funds until its due date.
Annual interest rate is 6%-12.5% and 26%-36% for 2 years.
They pay Safelock interests upfront.
Target Savings
Enables you to save towards a goal.
Annual interest rate is 9%
Flex Dollar
The Flex Dollar plan lets you save and transfer funds in dollars.
Annual Interest rate is 7% and determined by the market behaviour.
To make savings even more enticing, Piggyvest introduced Investify to enable you invest in low-risk investment opportunities. Thus, the more funds you push into the investify scheme, the more money you make.
Piggyvest offers 4 free withdrawal dates for unlocked funds. Withdrawing outside the free withdrawal dates attracts a 2.5% penalty fee.
You can withdraw your money once it's up to N3000. They spread the 4 free dates across the 12 months quarterly; 1 free withdrawal date in every 3 months.
Is Piggyvest safe and approved by CBN?
Piggyvest is one of the safest saving apps in Nigeria. You have nothing to fear as it's fully approved and recognised.
CBN approves Piggyvest as a financial institution. This allows the platform to operate like a microfinance bank – helping Nigerians save their money.
PiggyVest runs an online hassle free savings scheme and is managed by AIICO Capital, a renowned asset management firm in Nigeria.
OPAY
OPay is an ePayment wallet by Opera software, developers of Opera web browser series. This platform started out as a simple mobile wallet and payment processor. It has since expanded to offer loans and savings opportunities.
For this blog post, we will concern ourselves with its savings opportunity.
Opay Savings
Opay is unarguably one of the best saving app in Nigeria offering. It offers an eye catching interest rate. If you have been saving with your traditional bank, I'll advise you to jump on Opay!
In 2020, Opay introduced the Owealth flexible savings plan, and have introduced even more saving plans to help you save better.
Opay savings interest rates and plans
Opay currently has 5 savings plans, each with amazing savings interest rates.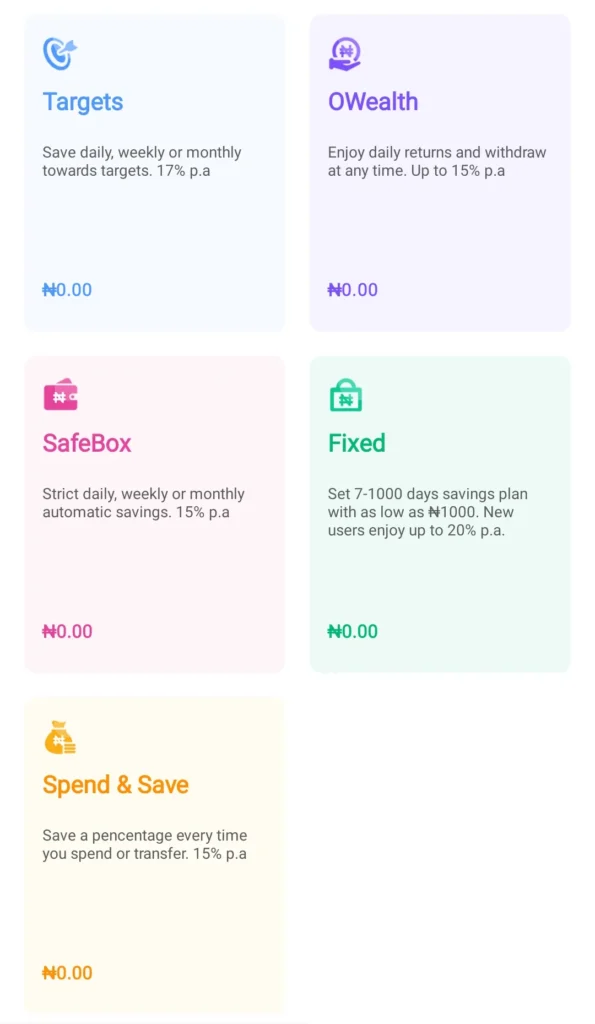 Opay target savings – upto 15% annually
Opay Owealth savings plan – upto 15% annually
Opay safebox savings plan – upto 15% annually
Opay fixed savings plan – upto 17% annually
Opay spend & save – upto 15% annually
I will discuss each of saving plans below;
Opay target savings
Opay target savings enable you save towards a specific goal and earn money while you are at it. Opay has some predefined goals you can choose from and a custom option to create yours.
With Opay you can save up to a 100 million Naira. It allows you choose a saving frequency, start date and end date.
Note that withdrawing before the end date attracts a 0.5% default fee and you will also forfeit all interest earned.
Annual interest rate is 15% for #300,000 and below. If you save more, the extra will be calculated at 6%.
Owealth
The Opay Owealth savings is a flexible plan that allows you to save freely and withdraw at anytime without incurring a fee or losing your savings rewards.
Annual interest rate is 15% for #100,000 and below. If you save more, the extra will be calculated at 5%. This can increase with interest coupons that opay share regularly.
Safebox
The Opay Safebox savings plan allows you to save while restricting you to 4 free withdrawal days in a year. If you withdraw outside the free days, you will pay a 1.5% default fee.
Annual interest rate is 15% for #300,000 and below. If you save more, the extra will be calculated at 6%.
Opay Fixed savings plan
The Opay fixed savings plan allows you to set a 7-1000 days saving plan. Depending on how long you wish to save, you can earn between 15% – 18% annually. A break down below;
7-60 days 15%
61-180 days 16%
181-365 days 17%
366-1000 days 18%
Once you subscribe to the fixed plan, you cannot withdraw your funds until the fixed payback date – you'll lose 50% of your funds if you do. So, choose wisely!
Annual interest rate is 15% – 18% for #300,000 and below. If you save more, the extra will be calculated at 6% – 9%.
Opay Spend and save
If you activate the spend and save feature, it will automatically save a percentage anything you spend money from your Opay wallet.
Opay allows you to set the percentage spend&save deducts to save. If you choose 10%, it will deduct the exact percentage from your balance anytime you spend or transfer money out of your wallet.
You can set the percentage from 0.1-100% and withdraw your funds anytime without default fees.
Annual interest rate is 15%
All Opay saving plans come with the autosave feature. You can turn this on and off at anytime. Also note that there's a 10% withholding tax.
Opay's KYC
Before you start using the savings app by Opay, it's important you upgrade your account to enable you have access to better deposits and withdrawals on the platform.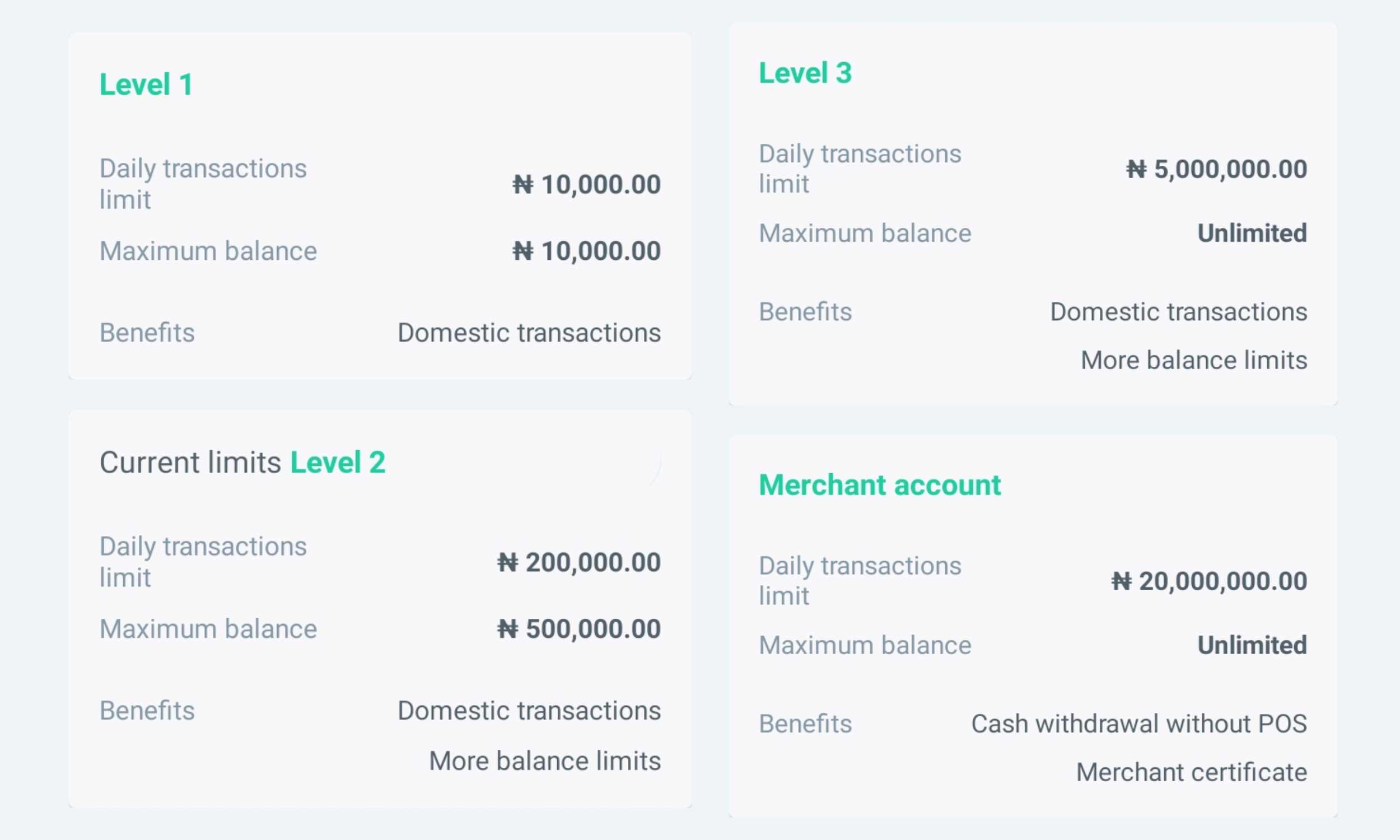 OPAY has 3 KYC levels, as seen in the screenshot above. You can also apply to become a merchant if you wish to run a business and do more with Opay.
CowryWise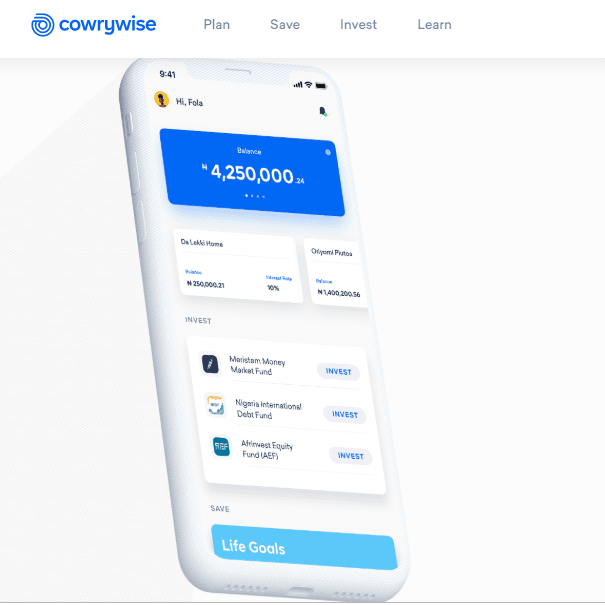 Cowrywise is another exceptional savings and investment app that aims to help its users manage their finances.
With Cowrywise, you can save and invest your money easily and build a better financial future.
Cowrywise interest rates and plans
Once you have registered or logged into your dashboard, create a savings plan or choose the default savings plans. I will discuss them below.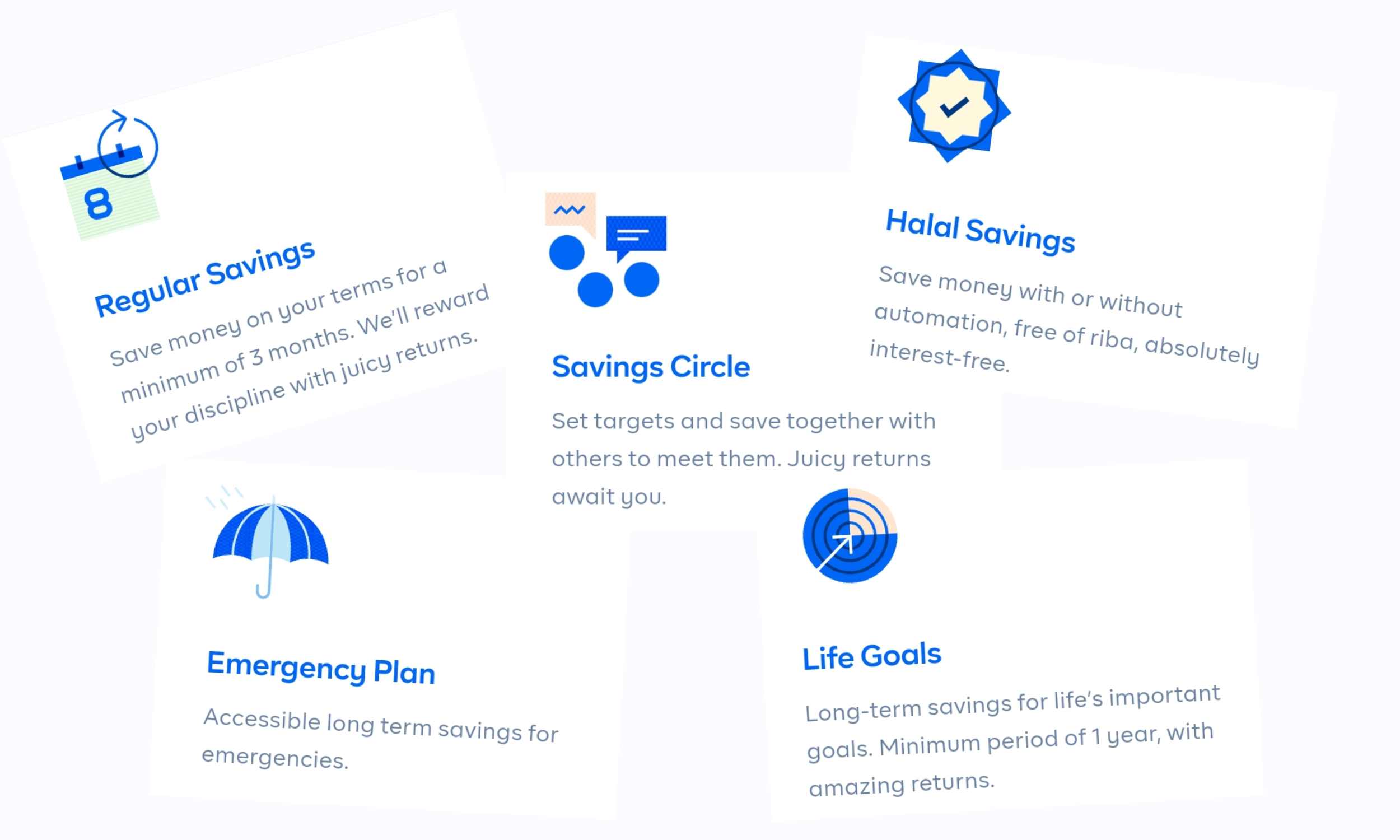 Regular savings – 5.5%-8.5%
Emergency plan – 8%
Life Goal – 7.5%-8.5%
Savings Circle – 3%-7.5% (subjective)
Halal – no interest
Regular Savings
This is a locked plan with a minimum span of 3 months. You can not withdraw funds from this plan until its due date.
Annual interest rate is 5.5%-8.5%
Emergency Plan
The emergency plan is a flexible plan that enables you to save for when you need funds urgently.
Annual interest rate is 8%
There's a 1.5% processing fee for top ups.
Life Goal
This is a long-term savings goal with a minimum span of 1 year.
Annual interest rate is 7.5%-8.5%.
Saving Circles
Save in groups or join a savings challenge.
Annual interest rate is 3%-7.5%
Halal Savings
Halal savings is an interest-free savings plan for Muslims who don't want to earn interest on their savings.
You can revert to this post on the official cowrywise blog to learn how they determine their interest rates.
Cowrywise offers individuals the ability to withdraw their funds without restrictions or penalties. You can safely call this app a direct competitor and an alternative to piggyvest.
Kuda Bank
Kuda Bank is a digital only, mobile bank. Although it has no physical banking location, they offer the services expected of any bank. Enjoy banking with no fees, up to 25 free monthly transfers, a free debit card and great savings plans.
Kuda interest rate and saving plans
Kuda Bank has 3 savings plans with up to 15% annual savings interest. I'll briefly discuss the plans below.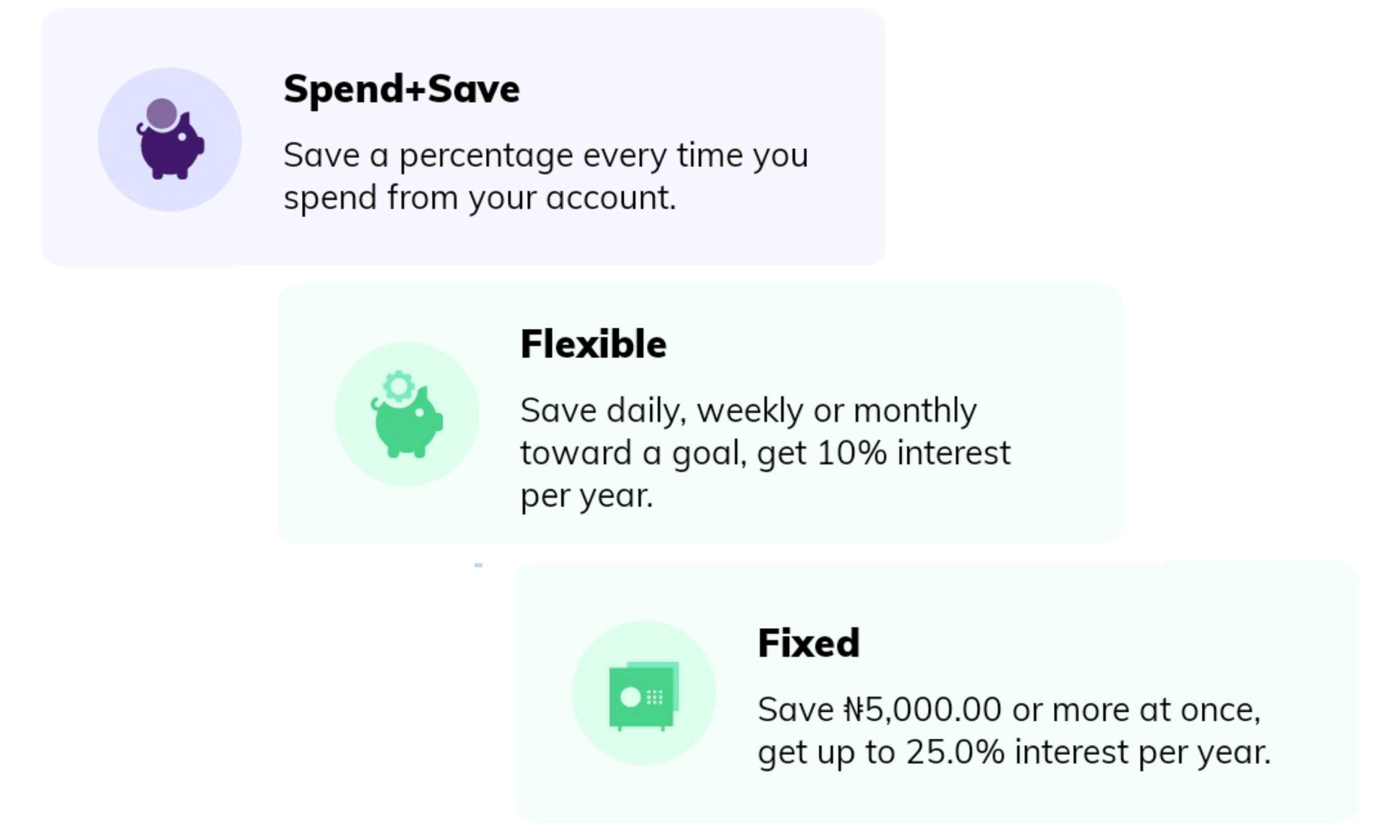 Spend + Save – no interest
Flexible Savings – up to 10%
Fixed savings – up to 25%
Spend+Save
This plan enables you to save a percentage of the amount you spend on your remaining balance. They automate the saving process. You can withdraw from your spend + save savings without fees.
This plan has no savings interest.
Flexible Savings
This plan enables you to save and withdraw up to 20% of your funds. Withdrawing over 20% of your flexible savings before reaching your goal will cost you all interest earned.
Annual interest rate is up to 10%.
Fixed Savings
I didn't see a significant difference between the fixed plan and flexible savings on Kuda except the annual interest rate. They share a similar penalty for withdrawing. It is also not a locked plan.
Annual interest rate is up to 25%.
Kuda referral code PUJCKCHU
Alat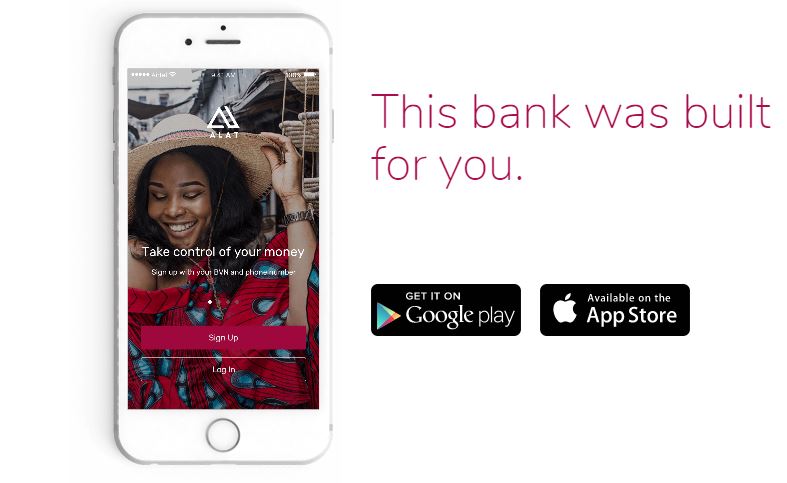 ALAT is a digital bank, the first if its kind in Nigeria. It is an innovation of Wema Bank Nigeria, developed to give you easy access to saving your funds and doing other bank transactions without going to the bank.
With Alat Digital Bank, you can open a savings account using your phone number and Bank Verification Number (BVN) as well as other documents required for the registration process. It's simple, convenient, reliable and requires no paper work.
Sumotrust (formerly Sumobank)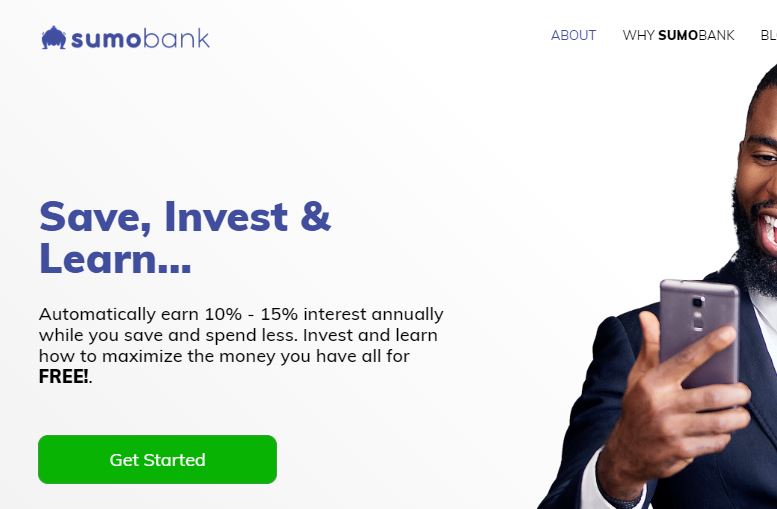 SumoTrust is yet another saving app for Nigerians that encourages you to set cash aside easily and automatically.
Sumotrust offers both savings and investment features with an interest rate of 10%-15% per annum. This financial enterprise aims to raise young millionaires in Africa through their innovations.
Joining SumoTrust can open doors to opportunities in your entrepreneurial journey. You will get exposed to different successful business owners and entrepreneur classes.
This app advertises itself as one of the best apps for saving money in Nigeria for business purposes.
KoloPay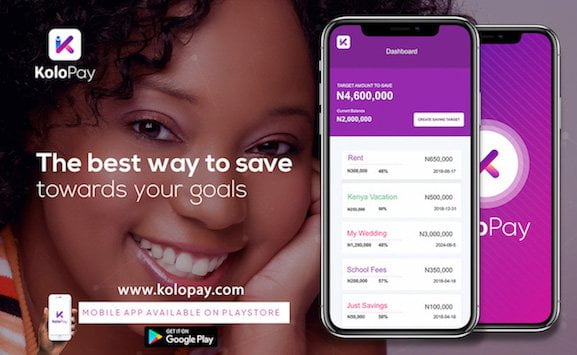 Kolopay is a more recent apps for saving money in Nigeria that currently offers 2 saving plans: EasySave and Autosave.
While easysave allows you to save money, autosave does the savings for you automatically. This depends on the schedule you choose. It can be daily, weekly, or monthly.
To save with kolopay, create an account and a savings' goal. You can set up an auto debit to enable you to reach your goal.
Just like the other apps for saving money in Nigeria, Kolopay offers enticing interest rates, up to 10%.
Which is the best app to save money in Nigeria?
While are these apps are great, you are looking just for the best saving app in nigeria, one that tops all of them.
Going by this blog post, Opay has the highest savings interest rates. If you are disciplined, you'll earn more even on their flexible plans.
Piggyvest, Opay and Cowrywise offer locked plans with pretty wonderful rewards for those who need extra locks to save properly.
These saving apps are all good, secure and regulated by CBN. You are safe and can settle with any of them you feel comfortable with.
Conclusion
Over the years, quite a good deal of apps to save in Nigeria have sprung up, and more are coming.
I implore you to always do proper research and read user reviews before settling for any of these apps for saving money in Nigeria.
This post has given just an overview of each platform mentioned. Do well to visit their websites for more information.
Once you find the one that meets your requirements from the aforementioned saving apps in Nigeria, you wouldn't have to worry about losing bits and bits of your money. You will rather earn more for saving. How cool is that?
---
Have you used any app not mentioned in this post to save money in Nigeria?
Share them with us in the comment section below.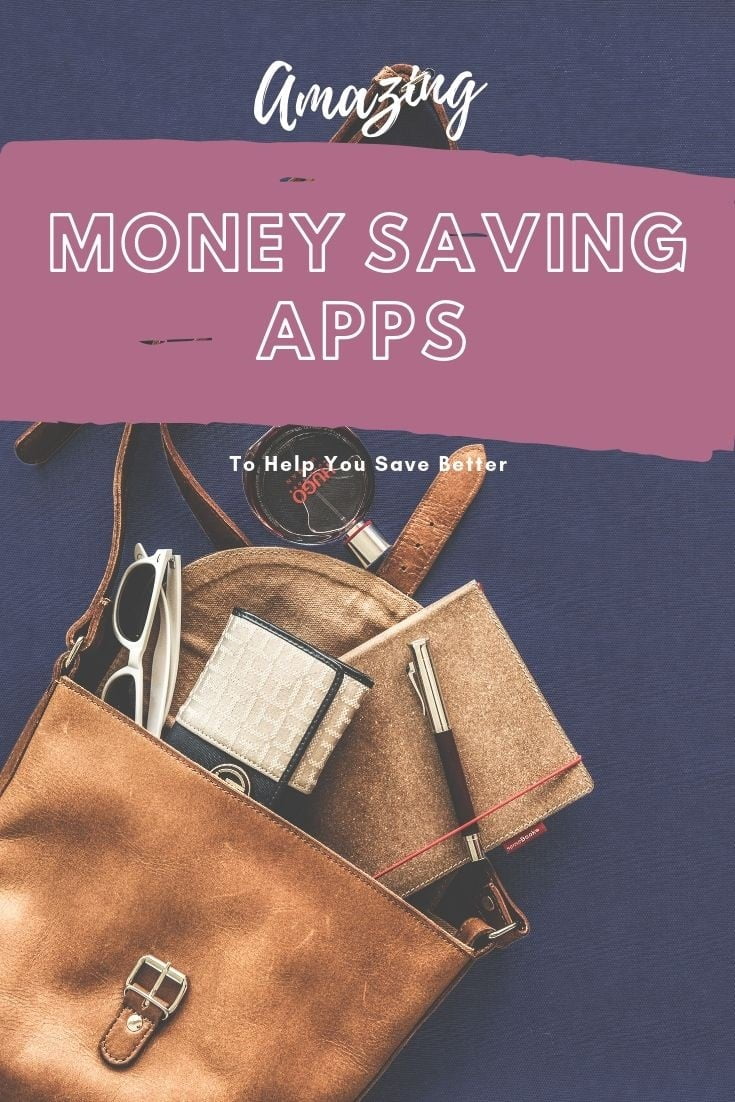 I may earn a commission from qualifying purchases made through the links on this blog, at no additional cost to you. For more information, see my Disclosure