Online reviews are one of the most important pieces of information that people use to make purchase decisions. In fact, according to research, nearly 95% of consumers rely on online reviews before making a purchase decision.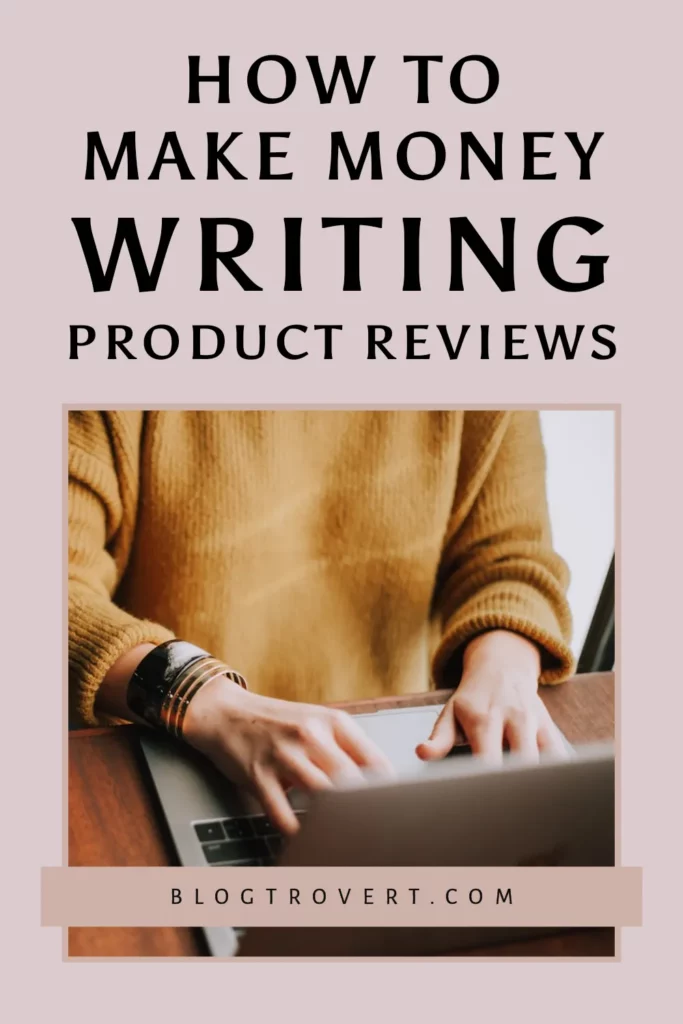 As the market becomes increasingly competitive, the importance of online reviews continues to grow. As a result, there is a significant opportunity for those who know how to take advantage of it.
If you have been looking for ways to make money online, ‌writing reviews can be a great option. The premise is simple, but the execution requires skill and an understanding of the market.
What are Reviews?
Reviews are written or spoken feedback, opinions, and comments about products, services, apps, and much more. They inform people about how a certain product or service is and how it ranks with customers and audience.
Reviews are integral for businesses nowadays as it gives them insight into the quality of their products or services.
Before I wrote this blog post, I did a random search on "HOW TO MAKE MONEY WITH REVIEWS" and I noticed that most of the blog posts I bumped into listed mostly survey websites which I primarily do not recommend if you live in an African country, here's why.
But then, I think I can do something better and show you the better ways to make money with product reviews from anywhere in the world.
In this blog post, we will explore the various methods and platforms available to make money writing reviews. It doesn't matter if you are a blogger, affiliate marketer, or social media influencer, you can use online reviews to increase your revenue stream.
Sharing your expert opinion and insights can help other consumers to make informed decisions while earning money for yourself. So let's get into the details of how you can make money writing reviews:
Who can make money with reviews?
Anybody who actively uses services or shop online and enjoys sharing their experiences can make money writing reviews.
It doesn't matter if you live in the US, Nigeria or the UK, most websites that offer incentives for reviews will work with you, regardless of your geographic location!
The Benefits of Making Money with Reviews
Reviews are not only helpful to businesses and customers, but it also offers a great opportunity for you to make money. Here are some advantages that come with making money with reviews:
You can earn money right from your home: You don't need to look for a global job or something to make money with reviews. You can start writing reviews from anywhere.
You get access to various products and services: The best part of earning money through reviews is that you get access to various products and services and get the opinions of customers regarding the same.
You can nurture your creativity: Reviews can sharpen your skills of writing, storytelling, SEO and more.
You get to hone your time and technical management skills: As the reviews have a deadline to meet, it also helps you to develop your time management skills.
Opportunity to gain reviews for yourself: You can create accounts or join platforms that will reward you with points for giving reviews. With these points, you can redeem items.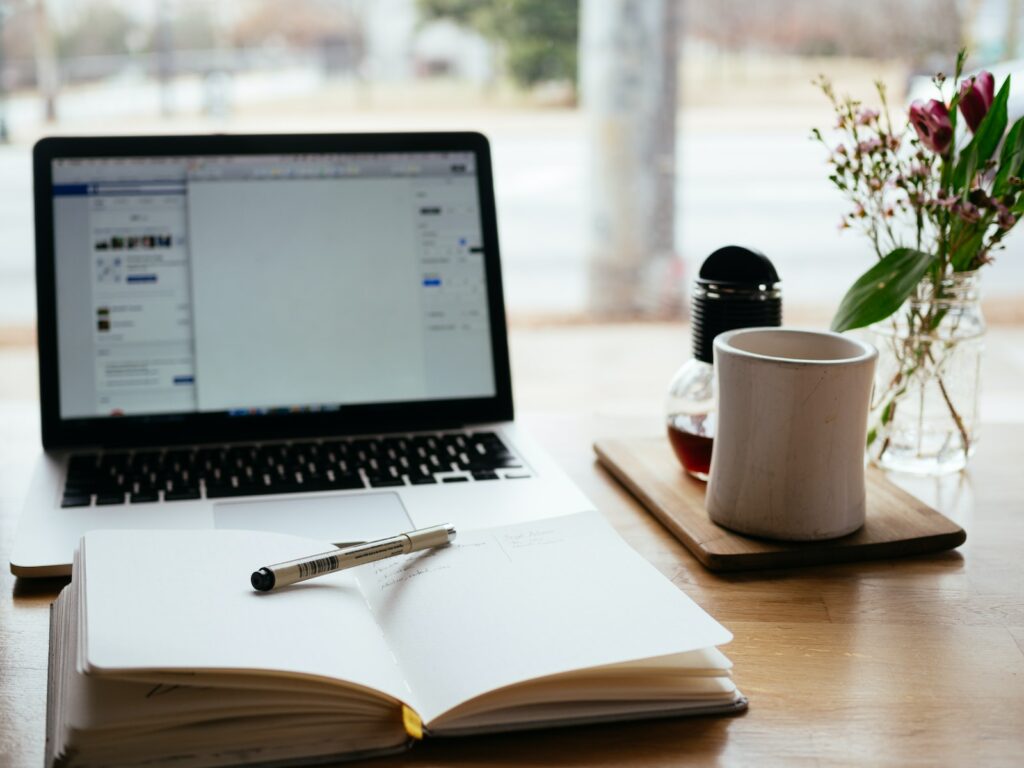 How to make money writing reviews
If you're considering writing reviews to make money online, it's important to understand what's involved. Let us dig deeper in most of all you need to know.
Choose how you want to monetize your reviews
Now that you are ready to write reviews for money, you need to consider the method you will use to make money by sharing your opinions about products or services you have used.
Different Methods to Make Money with Reviews
Now, let's look at the various ways you can make money with reviews. These methods may require some investments and may not be your full-time income, but can be a substantial source of side-income. Here are the different methods:
Product review Blog
Blogging is one of the best ways to make money writing reviews at your own pace. If you have the skills to write and storytelling, then you can blog your way to success by sharing your experience with different products and services.
You can write reviews about products, services, apps and much more and earn an income through affiliate programs, sponsorship, and other monetization methods.
A blog requires a domain name, website hosting, and few other investments. Learn more about starting a successful blog.
YouTube Reviews
YouTube is one of the most powerful video platforms nowadays, and you can use this platform to make a great side income.
You can make video reviews of products and services that you like, then add a link to the said product in your video description so you get paid whenever any of your audience click through and buys a product. You can also earn income through YouTube's monetization program.
Social Media Reviews
Social media is a great option to make money with reviews. You can significantly increase your followers by writing reviews on established platforms like Instagram, Twitter, or Facebook, and can monetize your reviews through affiliate programs, sponsored posts, and more.
Paid Reviews Websites
Paid review websites are a great way to make money reviewing products you have used. You don't need to be an expert to write reviews, you just need to have experience with whatever you are reviewing.
To the best of my knowledge, there are few sites that allow you to write product reviews directly on their platform for cash, but I know two that definitely pay!
Capterra: I wrote an in-depth post about

making money with Capterra reviews

and it currently has over 50 comments – obviously, many people want to make money writing reviews. Capterra pays as high as $15 per reviews.
G2 Crowd: Similar to Capterra, G2 crowd will pay you for submitting reviews about products and services you have used in the past. G2 crowd pays as high as $20 per reviews.
Note that each of these review platforms must approve your reviews before you can get paid. While earning with review websites can be limiting, you can always make money through reviews on your blog, social media or YouTube as long as you continue sharing your experiences.
Research the product and learn what is available
The original idea behind reviews is sharing your experiences with products and services you have used.
There are various types of reviews you can write, depending on your interests and expertise. Here are some of the most popular types:
Product reviews: These reviews focus on physical products such as electronics, gadgets, clothing, and beauty products.
Service reviews: These reviews focus on services like restaurants, hotels, salons, and online services such as software, apps, and digital marketing.
Book reviews: These reviews focus on books of different genres, such as fiction, non-fiction, self-help, and academic books.
Movie and TV show reviews: These reviews focus on films and TV shows and are popular among entertainment enthusiasts.
Travel reviews: These reviews focus on travel destinations, hotels, and tours, and are great for people who love to travel.
Now, as a digital content creator, it may not be possible to use every product you review on your platform. So, before you create reviews, research the product and learn everything there is to know about it. This will help ensure that your reviews are of the highest quality and provide your audience with valuable information.
You can also use online marketplaces like Amazon to see what customers are saying about them. Also, get feedback from your audience and use this to craft the perfect review.
The more information you have, the better equipped you will be to create detailed and insightful product reviews that will help you assist other buyers make an informed decision while you also make money.
Join affiliate programs
To make money writing reviews on your blog or social media platforms, you will need to join affiliate platforms.
Affiliate marketing involves promoting a product or service on your website or social media platform and earn a commission for any sales made through your unique referral link.
Many companies have affiliate programs that allow bloggers and influencers to earn a cut of the sales they generate. To get started, look for products or services that align with your niche and target audience. Then, sign up for their affiliate program and start promoting their products through your reviews. Some popular affiliate platforms include;
Always include call-to-actions if you're writing reviews with an affiliate program. This will usually be a link that redirects potential customers to the products online marketplace or website.
When you include CTAs, make sure that you disclose that you're linking to an affiliate product. This will help protect your credibility and that of the review platform you're using.
With the right strategy and audience, affiliate marketing can be a lucrative way to monetize your reviews.
Be honest and detailed in your reviews
If you want to make money with reviews, one important tip to keep in mind is to be honest and detailed in your reviews. This means taking the time to test out the product or service you are reviewing thoroughly, and give your audience a clear and unbiased assessment of your experience.
Be sure to include both the pros and cons of the product, as well as any issues or challenges you encountered. When you are honest and transparent in your reviews, your audience will trust your opinions and be more likely to follow your recommendations.
Providing detailed information will also help your audience make informed decisions when purchasing products or services, leading to a better overall experience for everyone involved.
So, always keep honesty and detail in mind when creating reviews, and you will be well on your way to making money with your content.
Use photos and videos if possible
Using photos and videos is an excellent way to enhance your product reviews and potentially make more money. You can use photos to showcase the product, its packaging, and its features visually, providing your audience with a more immersive experience.
Videos can take this a step further by allowing you to show the product in action, showing how it works and highlighting any unique features to your audience.
Using high-quality photos and videos can add more value to your review, making it more informative and engaging for your readers or viewers.
Visual aids help build trust with your audience because you will show them you have used the product and can vouch for its quality.
With today's technology, creating and sharing photos and videos is easier than ever, so ‌make use of these powerful tools in your product reviews.
Check the review guidelines carefully
If you want to make money writing reviews, it is important to check the review guidelines provided by the platform or brand you are working with carefully.
Review guidelines can differ among platforms, so read them to avoid losing an opportunity to earn. They often include specific requirements and restrictions, such as the length of the review, the tone, and the type of content that you can include in the review.
Some platforms even have restrictions on how much you can earn from a review, so it's important to know what to expect before you write.
Keep your reviews up to date
This means regularly checking in with your reviews, whether they're on your blog, social media accounts or other platforms, and ensuring they're still accurate and relevant.
Products change, services improve, and customers' experiences evolve over time, so it's essential to keep your reviews updated to reflect these changes. Not only will it make your reviews more valuable to readers, but it will also show that you're engaged in the review process and committed to providing trustworthy information.
Keeping your reviews current can attract new readers and help build your authority on the topic, which may lead to more opportunities for monetization, such as sponsored reviews or affiliate marketing partnerships.
So, make it a priority to update your reviews regularly and keep your readers informed on the latest developments.
Build a dedicated following
One of the key steps to making money with reviews is to build a dedicated following. This means consistently producing high-quality, informative content that resonates with your audience.
Start by identifying your niche and establishing yourself as an authority in that space. Share your reviews on social media and engage with your followers by responding to comments and messages. Offer exclusive content, promotions, or giveaways to reward people to follow you and stay engaged.
Building a loyal following takes time and effort, but it is essential for monetizing your reviews. This is because brands and businesses are more likely to work with creators who have a sizable and engaged audience. So, focus on building your audience and follower base through quality content and genuine interaction, and the rest will follow.
Promote your reviews on social media
One way to increase the reach of your reviews is to promote them on social media. You can do this by sharing links to your reviews or even snippets of your review on various social media platforms, such as Twitter, Facebook, Instagram, and LinkedIn.
Sharing your reviews across social media platforms can help you reach a larger audience and gain more followers and visitors, helping to establish yourself as a reputable reviewer.
Promoting your reviews on social media can also attract attention from businesses looking for reviewers, potentially leading to sponsored reviews or partnerships.
So, take advantage of the power of social media and promote your reviews to maximize your earnings as a review writer.
Tips & advice for making money with reviews
Here are some tips and advice to keep in mind as you make money writing reviews and work on your career as a review writer.
Research: Research thoroughly before writing your reviews. This helps you provide accurate information that readers will find valuable.
Be Honest: When creating reviews, you must remain honest and impartial. Readers will quickly pick up on any bias or false information.
Stay Relevant: You must stay up-to-date with the latest trends in order to remain relevant and create helpful reviews.
Pay Attention to Detail: It is important to pay attention to the details in order to provide an informative review.
Target Your Audience: You need to create reviews that are targeted towards a specific audience to ensure they find them useful.
Network: You must reach out to different publishers and be active on different social media platforms in order to grow your readership.
What you need to get started making money with reviews
If you are wondering how to make money with reviews, the first step is to have the passion for writing about different products, services, and brands.
You will also need great researching and writing skills and need to keep current with industry trends.
Besides that, here are a few of the basics you will need:
An Open Mind: It is important to review products and services with an open mind and view each one with fresh eyes. It helps to develop your writing skills and helps to keep your reviews impartial.
A Personal Presence: You must show your review skills on social media and other platforms to reach a wider audience. Being engaged with your readers will give them a better idea about your work and help you build a strong readership.
A Strong Interest: You need to be passionate about the products or services you will review so that you can provide a comprehensive review readers will find useful.
Develop Your Writing Skills: You must have excellent grammar and writing skills if you want to make money writing reviews. You need to construct sentences, deliver clear and accurate information.
Conclusion
Writing reviews can be a lucrative way to make money online. There are various platforms and websites such as Amazon associate, Yelp, and TripAdvisor that offer opportunities for writers to express their opinions and get paid for their efforts.
To maximize your earnings, it's important to develop a strong writing style, be honest and informative in your reviews, and promote your content through social media or other channels.
With a bit of practice and persistence, anyone can monetize their writing skills by writing reviews online.