Looking for self-improvement quotes that can inspire a change in your life?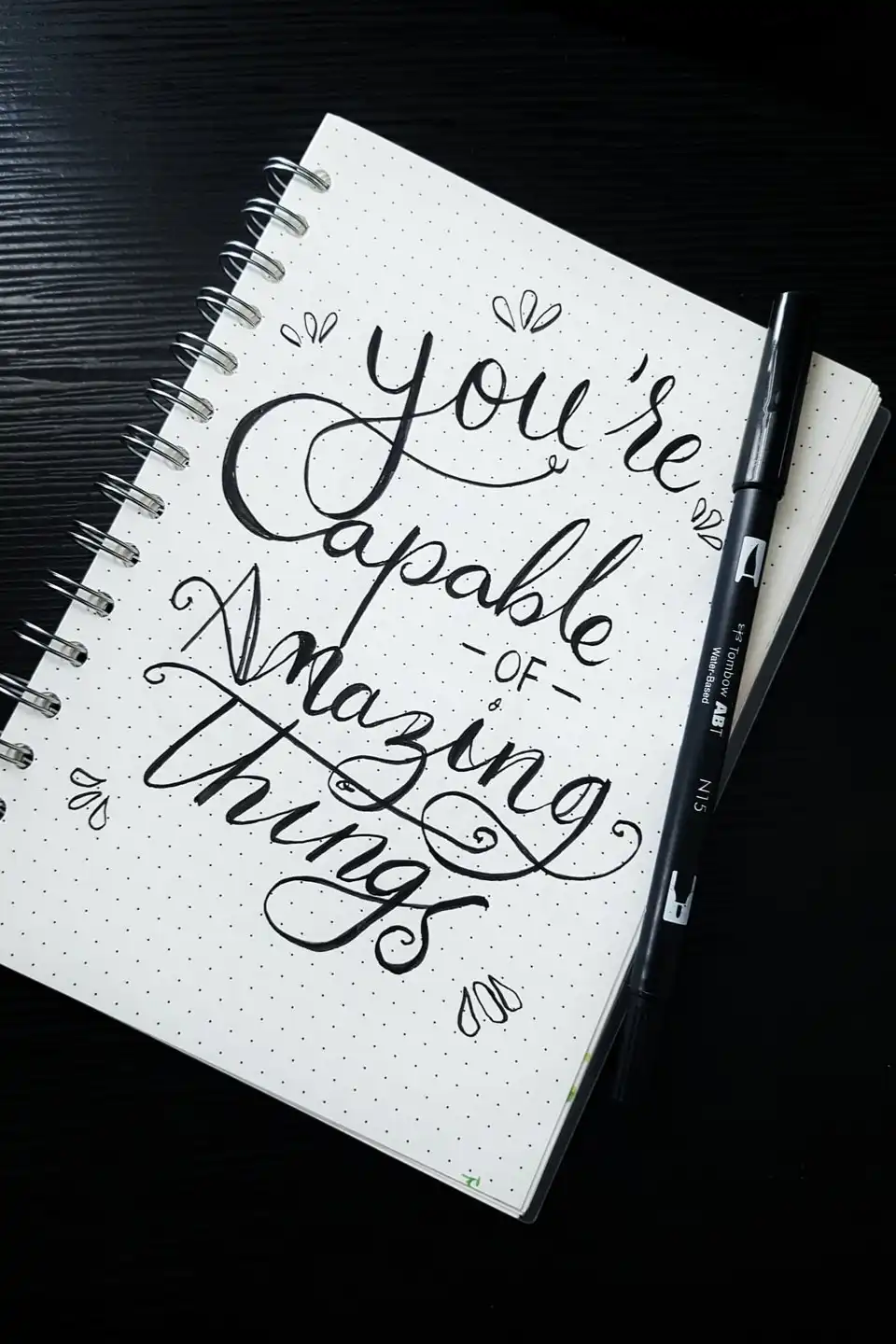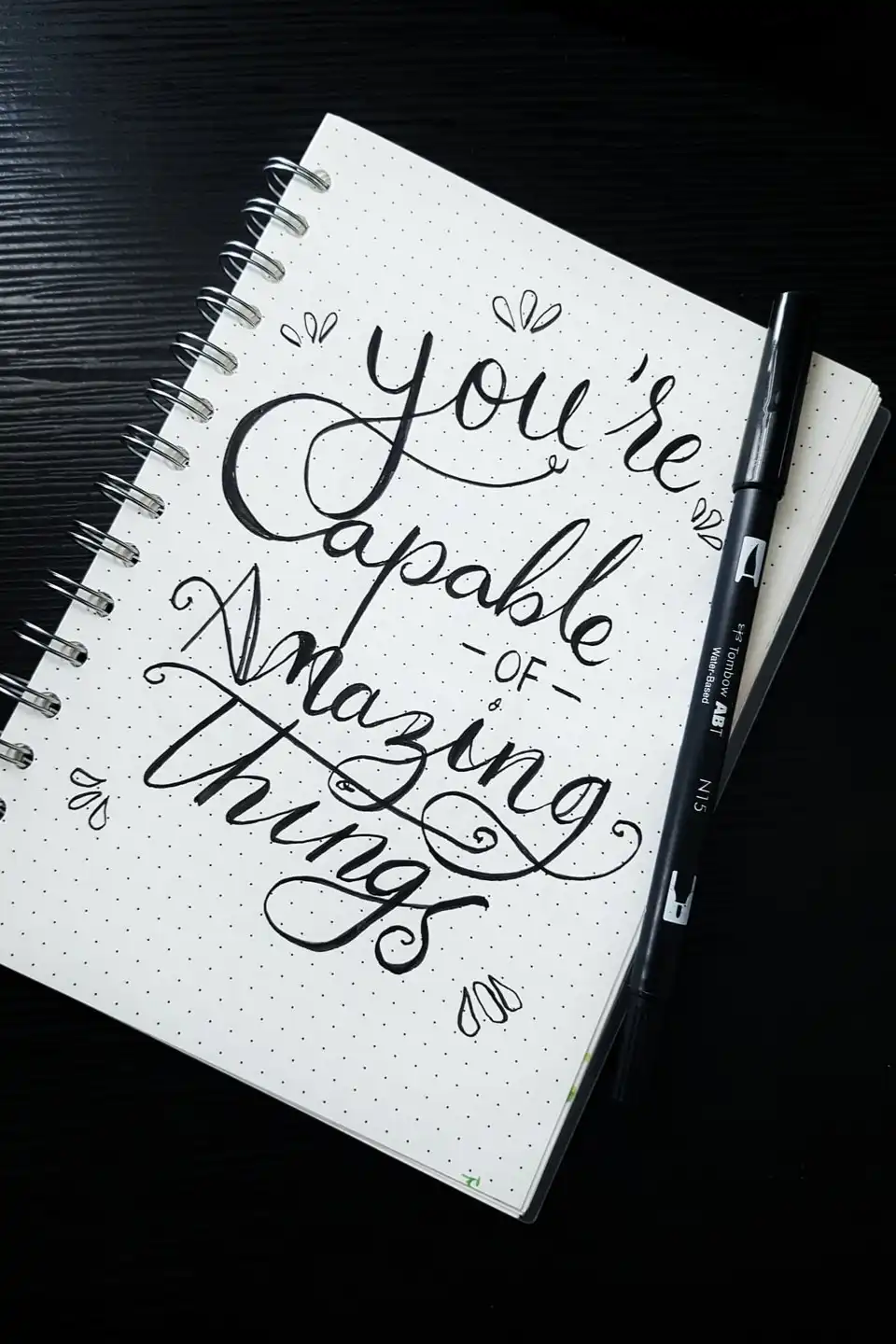 Our life is a journey that comes with challenges. Despite the struggles, these challenges give an opportunity to grow as a person. The key is to make every moment of the journey count, using the opportunities to learn and grow.
What is Self-Improvement?
Self-improvement is all about improving your life or your personal capabilities. We can improve on ourselves through changing habits, developing new skills, or increasing self-awareness.
Do Quotes Work?
You will find a lot of motivational and inspirational quotes on the internet that want to push you to achieve great things or become a better version of yourself. Sometimes, some of these quotes are outside the ordinary and rather than motivate or inspire us, they trigger our anxiety!
Yes, self-improvement quotes can work to help you change your life, but you need to be extra picky, so you don't end up with quotes that trigger unrealistic expectations. Such quotes do not help you achieve your goals, but cause you to sink deeper into your struggles.
The key is to find quotes from people with actual life experiences. Also, ensure to use the right quote for the right situation. If you're looking for a motivational quote to help you start your day, look for a quote that motivates you to get started with your day. If you're looking for something more specific to address a particular problem or challenge, look for an inspirational quote that can help you meet that goal.
Why Do We Need Self-Improvement Quotes?
There are many reasons we might need to improve ourselves.
We feel like we're not living up to our potential
We're not happy with where we are heading with our lives.
We feel like there's something that we can improve.
Or we just want to stay healthy, live the best version of our lives and be happy in the long term.
Whatever the reasons, self-improvement quotes are a great way to get started on the path to personal growth. They can provide encouragement, inspiration, guidance and advice as we work towards our goals.
Here are a few tips for choosing the right self-improvement quotes:
Choose quotes that resonate with your personal values and beliefs.
Choose quotes that inspire you to take action.
Read the full quote before selecting it, so you understand what the author is saying and how to apply it to your life.
There are different self-improvement quotes out there, so it's important to find ones that resonate with you and your goals.
Self-Improvement Quotes That Will Help Change Our Lives
Changing our lives requires dedication and hard work, but it's possible with the right mindset and a willingness to take action. I compiled a list of 40 inspiring self-improvement quotes that can help us change make the positive changes we desire for a better life.
1. "To grow yourself, start from knowing yourself." — Unknown
2. "Make the most of yourself….for that is all there is of you." ― Ralph Waldo Emerson
3. "There will be times in your life that you will be challenged to choose between honor and something else. I am asking that you not sacrifice your honor for the sake of acquiring easy things." ― Idowu sunken
4. "Your time is limited. Don't waste it living someone else's life." ― Steve Jobs
5. "Once we accept our limits, we go beyond them." ― Albert Einstein
6. "Focus on what you are and what you can rather than what others aren't & can't. You have to win; they don't necessarily have to lose for you!" ― Alok Mishra
7. "You are never too old to set another goal or to dream a new dream." — C.S. Lewis
8. "Keeping busy and making optimism a way of life can restore your faith in yourself." ― Lucille Ball
9. "Forgiving yourself, believing in yourself and choosing to love yourself are the best gifts one could receive." ― Brittany Burgunder
10. "Often it's not we who shape words, but the words we use that shape us." ― Nina George
11. "Your work is going to fill a large part of your life, and the only way to be truly satisfied is to do what you believe is great work. And the only way to do great work is to love what you do." — Steve Jobs
12. "No matter who you are, no matter what you did, no matter where you've come from, you can always change, become a better version of yourself." ― Madonna
13. "The happiest people in the world are those who feel absolutely terrific about themselves, and this is the natural outgrowth of accepting total responsibility for every part of their life." ― Brian Tracy
14. "The only person you should try to be better than, is the person you were yesterday." — Unknown
15. "We become what we want to be by consistently being what we want to become each day." ― Richard G. Scott
16. "It's not about how hard you hit. It's about how hard you can get hit and keep moving." ― Mike Tyson
17. "There is only one corner of the universe you can be certain of improving, and that's your own self." ― Aldous Huxley
18. "We are what we repeatedly do. Excellence, then, is not an act, but a habit." ― Aristotle
19. "Motivation is what gets you started. Habit is what keeps you going." ― Jim Rohn
20. "If you want something You've never had, You must be willing to do something You've never done." ― Unknown
21. "Life is like a game of chess. To win you have to make a move. Knowing which move to make comes with IN― SIGHT and knowledge, and by learning the lessons that are accumulated along the way. We become each and every piece within the game called life!" ― Allan Rufus
22. "A person today who seems to have a great sense of self-esteem has his or her childhood days to thank for it." ― Stephen Richards
23. "Your time is limited, don't waste it living someone else's life." ― Steve Jobs
24. "By being yourself, you fulfill your destiny. It's your unique gifts, thoughts, and ideas that the world needs. No one else can give them to the world because they're yours. Be yourself and bask in the power derived from self-realization." ― Art Rios
25. "Do your best and be a little better than you are." ― Gordon B. Hinckley
26. "I am not a product of my circumstances, I am a product of my decisions" ― Unknown
27. "What is considered impossible is someone else's opinion. What is possible is my decision." ― idowu koyenikan
28. "You are not your circumstances; you are not what happens to you; you are what you make of it." ― William James
29. "You willed yourself to where you are today, so will yourself out of it." ― Stephen Richards
30. "If you want to live a happy life, tie it to a goal, not to people or things." ― Albert Einstein
31. "Man cannot remake himself without suffering, for he is both the marble and the sculptor." ― Alexis Carrel
32. "It is not enough to change your mind. You must also change your heart." ― Mahatma Gandhi
33. "Grateful souls focus on the happiness and abundance present in their lives and this in turn attracts more abundance and joy towards them." ― Stephen Richards
34. "Try giving up all the thoughts that make you feel bad, or even just some of them, and see how doing that changes your life. You don't need negative thoughts. All they have ever given you was a false self that suffers. They are all lies." ― Gina Lake
35. "It is not until you change your identity to match your life blueprint that you will understand why everything in the past never worked." ― Shannon L. Alder
36. "Where we fall are the stepping-stones for our journey." ― Lolly Daskal
37. "Change your thoughts and you change your world." — Buddha
38. "As human beings, our greatness lies not so much in being able to remake the world – that is the myth of the atomic age – as in being able to remake ourselves." ― Mahatma Gandhi
39. "The first place where self-esteem begins its journey is within us." ― Stephen Richards
40. "Know that now is only a moment and that if today is all we have, then we should make the most of it." — Shane Koyczan
Changing our lives can be difficult, but it's not impossible. These 40 self-improvement quotes are just words and until we make meaning of each of them, they can do not for us.