Looking to learn how to start a blog in 2023?
Look no further!
This comprehensive blog post is designed to take you through the entire process, from start to finish. Perfect for both novice and seasoned bloggers, our guide will ensure you're on the right track from day one.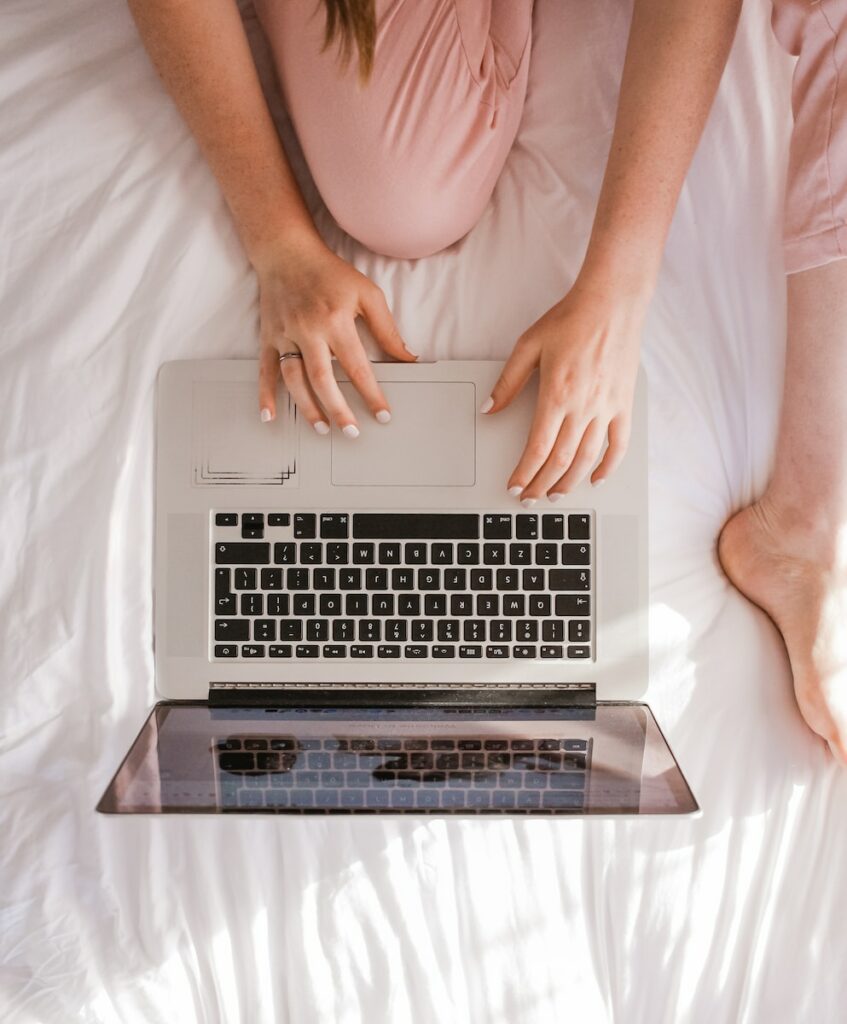 It can be quite intimidating to start something new, especially when that something is a blog. But with a bit of research and preparation, you can start your very own blog in no time at all!
How do you start a blog in 2023 amidst the overwhelming options that are out there?
By the end of this guide, you will have established a sturdy foundation for your blog. If you're ready to take your blogging skills to the next level, then read on – let us show you just how easy it is to get started!
How to Start a Blog in 2023: step-by-step guide
Choose Your Blog Niche
If you are starting a blog in 2023, ensure you only write about topics you are interested in or willing to learn. I made a lot of mistakes in the past, and would not want anyone to take the same route.
It's important that you blog about what you like because it makes everything fun and easy. Yes, your audience first, but you must enjoy what you do, else you may not be able to deliver helpful contents.
As someone who wants to know how to start a blog in 2023, you must research thoroughly and find a good niche. Avoid jumping on any niche because you believe it will be more profitable than others. This could be disastrous for your blogging journey.
Tips For Choosing The Perfect Blog Niche
Choosing the perfect blog niche is a crucial step towards a successful blogging journey. Here are some tips to help you select the ideal niche for your blog:
Consider your passions and interests: Blogging about a topic that you're genuinely interested in will keep you motivated and engaged, making it easier to consistently create high-quality content.

Evaluate your expertise: Consider your skills and knowledge in various areas and choose a niche where you have the expertise to provide value and stand out from the crowd.

Research market demand: Conduct thorough research to determine if your niche has a large enough audience and demand. Look for online forums, social media groups, and other platforms where people discuss the topic.

Analyze competition: Research other blogs in your potential niche and evaluate their strengths and weaknesses. Determine how you can offer unique perspectives and value to stand out from the competition.

Determine monetization potential: Consider the potential for monetizing your blog through affiliate marketing, sponsorships, ads, and other means. Choose a niche with monetization potential that aligns with your blogging goals.

Stay flexible: Keep in mind that your interests and passions may change over time, so it's important to remain flexible and open to exploring new topics and niches.

You are more likely to lose interest if you pick a niche you don't understand. You should only choose a blogging niche you know about or wish to learn.
Best blog niches for beginners
There are many blog niches out there. Some include;
If you're a beginner looking to start a blog in 2023, here are some of the best blog niches to consider:
Personal Finance – Budgeting, investing, saving, and managing money are topics that will always be relevant to readers.

Health and Fitness – With an increased emphasis on personal health and wellness, this niche is booming and offers many opportunities to share your knowledge and experience.

Food and Cooking – From recipes to reviews, food blogging is a popular and lucrative niche that allows you to share your culinary expertise.

Travel – This niche allows you to share your travel experiences, tips, and recommendations with readers who are interested in exploring new destinations.

Beauty and Fashion – This is a popular niche that can cover a wide range of topics, from makeup tutorials to fashion trends and style tips.

DIY and Crafts – This niche is great for those who enjoy creating and sharing their own DIY projects and craft ideas.

Parenting (Mom blog, dad blog) – this niche can cover a wide range of topics related to raising children, including pregnancy, childbirth, early childhood development, and parenting advice.
Remember, the most important thing is to choose a niche that you are passionate about and have knowledge of, as this will help you create engaging and informative content that resonates with your audience.
No matter what blog niche you choose, there are a few things to keep in mind if you want to be successful.
You need to be passionate about your niche. If you're not passionate about what you're writing about, it will be difficult to keep your blog going.
Before you choose to know how to start a blog in 2023, you need to be willing to provide valuable content to your readers. This means that your intended blog must be informative, interesting, and helpful.
If you can provide value to your readers, they will be more likely to come back to your blog again and again.
If you want to launch a successful blog this year, it's important to keep these points in mind: success requires time, but it is definitely worth the effort.
Choose A Blog/Domain Name (URL)
After choosing your niche, the next thing you should work on is choosing your blog/domain name. This will be your website's address (like mine, blogtrovert.com).
Choosing a good domain name is one of the most important steps in setting up a website. It's the first thing people will see and it's what they'll associate with your site, so it's important to choose something that is both easy to remember and relevant to your content.
When brainstorming for a blog name, you should have four things in mind;
Choose a name that is simple and easy to spell
Make it as short as possible. It will be easier for people to remember.
Last, it should have a connection with what you intend blogging about. If you're starting a blog about crafting, for example, you might want to include words like "diy" or "craft" in your domain name.
When choosing a domain name, you will also need to decide on the domain extension, such as .com, .net, or .org. In general, .com is the most popular and widely recognized domain extension, but you may also consider other extensions depending on your blog's purpose and audience.
Since choosing a blog name can be overwhelming, you may want to check out my guide on how to choose the perfect blog name.
Once you decide on your domain name, register it through a domain name registrar, here are my recommendations;
Namesilo – $10.95/year
Cosmotown – $8.99/year
Choose a Blogging Platform
Blogging platforms provide a simple way to create and share your thoughts with the world.
There are many blogging platforms available today, each with its own set of features. It can be tough to decide which one is right for you, but I'll make it easier for you to choose.
Here are a few things to consider when choosing a blogging platform:
Ease of use: You want a platform that is easy to use and navigate, so that you can focus on writing your posts, not struggling with the mechanics of the site.
Flexibility: Can you customize the look and feel of your blog to match your personality? Can you add features like social media buttons or a contact form?
Cost: Some platforms are free, while others charge a monthly or annual fee. Consider your budget when making your choice.
Audience: Who do you want to reach with your blog? Some platforms are better suited for certain audiences than others.
Technical support: If you run into any problems with your blog, will there be someone there to help you?
Take some time to research the different blogging platforms available and decide which one is right for your blogging career. With a little effort, you will find a platform that meets your needs and helps you connect with your audience.
What Is the Best Blogging Platform for you?
In the process of learning how to start a blog in 2023, you will come across different blogging platforms. One of the most important decisions you will make when starting a blog is choosing the right platform. There are many blogging platforms available, each with its own features and benefits.
Here are some of the most popular options:
| | | |
| --- | --- | --- |
| Platform | Pros | Cons |
| WordPress | Flexible, customizable, and widely used | Can be overwhelming for beginners, requires some technical knowledge |
| Squarespace | Easy to use, great design options, good for visual content | Less customizable than some other platforms, can be expensive |
| Wix | Simple drag-and-drop interface, good for beginners, affordable | Less flexible than some other platforms, limited customization options |
| Showit | Creative freedom, drag-and-drop interface, great for visual content, good SEO optimization | More expensive than some other platforms, requires some technical knowledge |
| Blogger | Free to use, easy to set up, great for basic blogs | Limited customization options, outdated design templates, not ideal for larger websites or businesses. |
My recommendations?
"WordPress," but you can use blogger.com if you are not yet financially capable to self-host your blog because it is the best free option and allows you to monetize your website. blogger.com vs WordPress.org.
This post will discuss how to start a blog in 2023 using the self-hosted WordPress, as I strongly recommend it to anyone who wants to be in charge of their website, blog for long-term purposes and make more money.
Why I Recommend WordPress
WordPress has tons of free and premium themes and plugins to make everything a lot easier for you, even if you are a total newbie.
You can set up an eCommerce store in your blog with the help of WooCommerce. You will not have to pay an extra fee to get a functional store up and running.
WordPress is a popular platform and there is a large community of users and developers who can help you if you run into any problems. There are also a ton of resources available, so you can learn everything you need to know about.
Note, the next few steps are important, but not a prerequisite for understanding how to start a blog in 2023. If you would rather not stress with setting up your blog; hire a professional and skip to "Create High-Quality Content", that's where the blogging begins. Knowing how to set up your blog by yourself is definitely a welcomed idea.
Choose A Hosting Provider
If you want to manage your blog with WordPress, you will need a web host. There are many hosting providers to choose from, each with its own features, pricing, and support options. When selecting a hosting provider, consider the following factors:
Reliability: You want a hosting provider that is reliable and has minimal downtime, so your website is always accessible to visitors.
Speed: A fast-loading website is crucial for user experience and search engine optimization.
Scalability: As your blog grows, you may need to upgrade your hosting plan to accommodate increased traffic and storage needs.
Security: Your hosting provider should offer robust security features to protect your website from malware, hacking, and other threats.
Support: Look for a hosting provider that offers 24/7 support, preferably with live chat or phone support, so you can quickly resolve any issues that arise.
I am currently an Interserver affiliate – I have been using their services and can confidently attest to their exceptional 24/7 customer support and budget-friendly pricing, making them my top recommendation for new bloggers.
Get 99% off your first month on Interserver with this coupon code: BT1OFF.
Procedures For Buying A Hosting Plan From Interserver
First, navigate to interserver.com and click on "Buy Now" – you will be buying the Standard Web Hosting plan.
It will take you to a new page instructing you to register a new domain name or use a domain you already own. If you purchased your domain name already, select "I already have a domain," else select "register a new domain." Interserver will register your domain name for the first year at $7.99 – renews at $12 yearly.
Once you complete your domain selection, click on "Continue" and choose to not transfer your domain (except you want to).
In the next page, create a new account with your correct details or login if you are an existing customer.
Once you are logged in, you can review your cart, carefully taking note of how much you are paying now and for renewal. Use BT1OFF to get your first month at $0.1!
Select a billing interval: 1 month, 6 months, 12 months, or 24 months. "Choosing a higher billing interval can give you an additional 5-20% discount."
Once you are satisfied with your order selections, choose a payment method: Credit Card or PayPal.
Read and agree to the Interserver offer terms, then click on "Place Order."
Interserver will mail you all the important details about your new web hosting account and a link to log into your cPanel.
If you bought your domain name on Namesilo or any other domain registrar, change your domain nameservers to dns1.trouble-free.net and dns2.trouble-free.net. Head over to Namesilo and buy your domain now – it offers one of the cheapest domain registrations on the internet.
How To Change Nameservers On Namesilo
First, log into your Namesilo account and follow the video guide below;
Enter Your Hosting Control Panel
You will receive a message containing your hosting details. The message entails:
A link to your cPanel account.
Your cPanel Username and Password.
And more.
To be on the safer side, print the email or save it online securely. You may need this information in the future, as everything you need to access your control panel is in the message.
To begin, visit your cPanel account using the link provided in the hosting details sent to you and login with the username and password (they also sent this to you).
Now that you have logged in, you should be in your control panel. This is where all the technical matters will take place for your website. Please handle your login details with utmost care. Your cPanel will look like this:
Set Up SSL
It's important that your blog goes live securely with a premium SSL certificate
A secured website is necessary for visitors' and owner's safety. Your site should run on HTTPS, so you definitely need an SSL certificate. Fortunately, Interserver offers a free SSL certificate for any domain you add to your Cpanel.
Follow The Procedures Below To Activate HTTPS On Your Blog.
If you are yet to point your domain to Interserver, do so in your domain registrar.
Once you've logged into your Interserver cPanel, navigate to "Security" and click on "SSL/TLS STATUS."
In the next page, you will see a list of domains without an SSL certificate. Simply select all unsecured domains and click on "Run AutoSSL."
Interserver will process the request and assign an AutoSSL certificate to your domain. Make sure you point your domain to Interserver before you run this process, else it will fail.
If you follow the instructions above, you will have successfully activated HTTPs for your domain.
Install WordPress
Now that you have bought and activated your hosting plan from Interserver and installed SSL in your domain. It is time to install WordPress. Interserver makes installing WordPress an easy task with the Softaculous apps installer.
In your cPanel, simply navigate to; "Softaculous App Installer" and select WordPress (you should see the large WordPress icon).
On the next page, click "Install now." Softaculous will pull up the setup options to install WordPress. The guide below will help you set up your WordPress site properly.
Install WordPress With The Procedures Below:
Choose Installation URL

Make sure you use the HTTPs protocol; but your domain must have a SSL certificate. Don't have a certificate yet? Go back to step 5 to install SSL in your domain.
Choose Domain: Ensure you select the domain you want to install WordPress in.
In Directory; kindly ignore the "In Directory Field" you obviously want WordPress installed on yoursite.com.

Site Settings: Simply enter your desired site name and description. You can always change this in your WordPress dashboard. Leave the multi-site and WordPress cron boxes unchecked.
Admin account: I'm sure you know what this means. By default, the admin username and password is "admin." You should change this to a preferred username and a very strong password. Also, don't forget to keep them safe. You need them to log into WordPress after installation.
Set language to the language you want your blog in and leave other settings to their default setups.
Input an email you want Softaculous to send your WordPress installation details, then click on "INSTALL."
Softaculous will install WordPress in a few seconds and send you the necessary details you need to access your WordPress admin dashboard.
If you followed the steps above, you will have successfully installed WordPress on the Interserver standard web hosting plan.
Have any questions or need more help?
Leave a comment below, email me at onnome@blogtrovert.com or find me on Twitter.
Design and Customize Your Blog
Now that you have chosen your blogging platform and set up WordPress for your blog, it's time to make it look unique and visually appealing. Customizing your blog design is an essential step in creating a successful blog. A well-designed blog can attract more readers and keep them coming back for more.
Design A Logo For Your Blog
A logo is an important part of any blog. It's a symbol that represents your brand and can help readers identify your blog quickly and easily.
When designing a logo for your blog, there are a few things to keep in mind.
Your logo should be simple and easy to remember.
It should be relevant to the topic of your blog.
It should be eye-catching and visually appealing.
With these things in mind, let's take a look at a few tips for designing a great logo for your blog.
Keep it simple: A complex logo will be hard for readers to remember and identify. Stick to a simple design that can be easily recognized.
Make it relevant: Your logo should be relevant to the topic of your blog. If your blog is about food, for example, then a logo featuring a fork and knife would be appropriate.
Make it eye-catching: A visually appealing logo will help attract readers to your blog. Use bright colors, interesting fonts, and other design elements to make your logo stand out.
Make it unique: There are millions of blogs out there. Make sure your logo is unique so that readers can easily identify your blog.
Use it consistently: Once you've designed your logo, be sure to use it consistently across all of your blog's platforms. This will help readers easily recognize your brand no matter where they see it.
Where To Find A Good Logo Designer
You are looking to learn how to start a blog and not become a designer.
Well, who said you had to be?
There are a few places to find good logo designers online. You can visit sites like 99designs or hire independent freelancers on Fiverr. Using the tips above, tell your designer your needs and let them do the job for you.
On budget? You can create a simple logo on Canva, but make sure it's unique and beautiful!
Another option to find designers is to search for them on social media platforms like Twitter or LinkedIn. Or ask for recommendations from friends or other bloggers.
To set up your Logo on your WordPress blog, go to "Appearance » Customize » Site Identity."
You can alter your theme and logo if they do not meet your needs, but do not change your blog and domain name as it will affect your blog growth.
Setup your blog design (WordPress Theme)
Now that you have installed WordPress in your domain, you can choose a theme to help your blog stand out. This is optional but highly recommended.
To use a free WordPress theme, login to your WordPress admin dashboard and navigate to "Appearance » Themes » Add New." You will find hundreds of free WordPress themes on this page.
Although WordPress gives you a selection of free themes to pick from, I strongly recommend that you start a blog with a premium design. Premium themes often give you a sense of uniqueness and you can easily stand out from the crowd.
Why I Recommend A Premium Theme
Premium WordPress themes offer a wide range of features and benefits that cannot be found in free themes.
Some of the advantages of using premium WordPress themes include;
Access to more features that are not available in free themes.
Regular updates
Better support
Increased security.
More user-friendly
They are designed professionally.
Check Out ChicPixies For Simple And Affordable Feminine WordPress Themes
ChicPixies offers affordable, modern and stylish feminine WordPress themes for bloggers who just want to blog.
Whether you're looking for a sleek and minimalist design or a more colorful and festive look, ChicPixies has a theme that will suit your needs.
The ChicPixies website is easy to navigate. You can find the perfect theme for your website in a few clicks. Their themes are also very affordable, so you can get a great-looking website without spending a lot of money.
If you're looking for a stylish and modern WordPress theme, then I highly recommend checking out ChicPixies. You won't be disappointed! You can also browse through some of my favorite feminine WordPress themes.
Install Important Plugins
Plugins are important but not compulsory. They solve specific problems and provide essential functions. They help in the management and running of your blog. WordPress has tons of plugins to choose from. I will list a few that your WordPress blog needs.
To add a new plugin to your blog, simply navigate to "Plugins » Add New".
Create Important Pages
You need Pages as they hold important and required information about and for your blog. Here are some of the necessary pages you should create.
About Page: Here, your audience expects you to talk about yourself and your blog.
Contact Page: This page makes it easy for your readers to contact you. There are plugins to help you add a contact form to this page. I recommend contact Form 7 or Ninja Forms.
Privacy Policy Page: On this page, your readers expect you to inform them about the data you collect on your website and how you and other third-parties may use them.
Disclosure Page: Create this page if you want to monetize your blog with affiliate links.
To create a new page, go to "Pages » Add New". Check out the 'Important Pages that Every WordPress Blog Should Have' by Wpbeginner.
Create High-Quality Content (Publish Your First Post)
At this stage, it's safe to say that you have successfully learned how to start a blog in 2023. Now, let's hop into the production phase. I assume you want to publish your first blog post.
First, delete the default welcome post automatically posted by WordPress. Log into your WordPress admin panel, then go to "Posts » All Posts" and delete the default post. After that, click on "Add New", then you will see a blank PAGE to create your first post.
One of the most important aspects of starting a blog is creating high-quality content. Your blog's content is what will attract readers and keep them coming back for more.
Here are a few tips to help you create high-quality content for your blog:
Research your topic: Before you start writing, do some research on your topic. This will help you understand your audience and what they're looking for. here are some Keyword Research tools you can use:
Write for your audience: When you're writing your blog posts, keep your audience in mind. Write in a way that will resonate with them and provide value.
Use proper formatting: Proper formatting can make a big difference in the readability of your blog posts. Use headings, bullet points, and other formatting options to make your posts easy to scan and read.
Include visuals: Including visuals like images, videos, and infographics can make your blog posts more engaging and shareable.
Edit and proofread: Before you hit publish, make sure to edit and proofread your blog posts. This will help ensure that your posts are error-free and easy to read.
Promote Your Blog
Starting a blog is just the beginning. Once you have your blog up and running, you need to promote it to attract readers and build a following. Here are some effective ways to promote your blog:
Use social media: Social media platforms like Facebook, Twitter, and Instagram are great places to promote your blog posts. Share your posts on your social media accounts and encourage your followers to share them with their networks.
Guest post on other blogs: Reach out to other bloggers in your niche and offer to write a guest post for their blog. This is a great way to get exposure for your blog and build relationships with other bloggers.
Comment on other blogs: Leave thoughtful comments on other blogs in your niche. This can help you get noticed by other bloggers and their readers.
Use email marketing: Build an email list of subscribers and send them updates when you publish new blog posts. This is a great way to keep your readers engaged and coming back for more.
Remember, promoting your blog takes time and effort. Don't expect overnight success, but with persistence and hard work, you can build a loyal following and grow your blog into a successful online presence.
Monetize Your Blog
Once you have established your blog and built a following, you can start monetizing it. There are several ways to earn money from your blog, including:
Running Ads: Running advertisements on your website is an easy way to monetize your blog and earn passive income. The more traffic you have, the more likely that advertisers will want to work with you. If you are able to grow your traffic, you can also apply to monetize with any of the ad network below;

Shemedia
Ezoic
Monomeric
Mediavine
Adthrive
Adsense

Affiliate Marketing: You can earn a commission by promoting other people's products or services on your blog. Make sure to only promote products that align with your blog's niche and audience.
Sponsored Content: You can also earn money by creating sponsored content for brands. This involves creating content that promotes a brand's product or service in exchange for payment.
Selling Products: If you have a product or service that aligns with your blog's niche, you can sell it directly to your audience. You can either sell digital products like e-books, printables, or physical products like clothes, pieces of jewelry, etc.
Offering Services: If you have a skill or expertise in a particular area, you can offer your services to your audience. This can include consulting, coaching, or freelance work.
It's important to note that monetizing your blog should not compromise the integrity of your content. Your audience trusts you to provide valuable information, so make sure to only promote products or services that you truly believe in. Additionally, be transparent with your audience about any sponsored content or affiliate links.
Remember that monetizing your blog takes time and effort. It may take a while to build up your audience and establish yourself as an authority in your niche. But with persistence and dedication, you can turn your blog into a profitable business.
Recommended Bonus steps
Install Google Analytics tag in your blog
Setting up Google Analytics for your blog will help you track and understand your blog visitors. Here's a step-by-step guide on how to set up Google Analytics for your blog:
Sign up for a Google Analytics account: Go to the Google Analytics website, click on "start measuring", and follow the prompts to set up your analytics account. The reporting timezone should be your country of residence. so you can track real time data.
Add your website: Once you're signed in, select "web" in the Choose Platform. Enter your website's information, including the URL and name then click on "create stream."
Get your tracking code: After adding your website, An "Installation instructions" will pop up, Google offers 2 installation options – "Install with a website builder or CMS" and "Install manually." I often select the install manually because its easier for WordPress and I do not need to install the google site kit. There are other lightweight plugins to do the trick.
If you are installing manually, copy the google tag code and paste it into the header of your blog's head or install the WPCode plugin and paste it inside the header field.
Verify tracking code installation: After installing the tracking code, go back to the Google Analytics website and click on the "Data Streams" tab. Click on "your website url" and check the status to ensure that it's properly installed.
Monitor your analytics: Once your Google Analytics account is set up, you can monitor your website's traffic, user behavior, and other important metrics. Use this information to make data-driven decisions and improve your blog's performance.
With these steps, you can set up Google Analytics for your blog and gain valuable insights into your audience's behavior and preferences.
Setup Google search console for your blog
Submitting your website to Google Search Console is a very much recommended step towards improving your website's visibility on Google's search engine. Here's a step-by-step guide on how to submit your website to Google Search Console:
Sign in to Google Search Console: Go to the Google Search Console website and click on "start now" to sign in with your console account.
Add your website: Click on the "Add a Property" button and enter your website's URL in the popup window. Click "Add."
Verify ownership: There are several ways to verify ownership of your website, including adding an HTML tag to your website's code or uploading an HTML file to your website's root directory. Choose a verification method and follow the instructions provided.
Set up search preferences: Once your website is verified, you can set up your search preferences, including how Google crawls and indexes your website. Click on the "Crawl" tab and select "Sitemaps" to submit your sitemap to Google.
Monitor your website's performance: Once your website is added to Google Search Console, you can monitor your website's performance, including search queries, impressions, click-through rates, and more. Use this information to improve your website's visibility and performance on Google's search engine.

Following these steps will help you submit your website to Google Search Console and gain valuable insights into your website's performance on Google's search engine.
Conclusion
Starting a blog in 2023 can be a daunting task. However, fear not as the step-by-step guide in this post is designed to assist you in launching your blog effortlessly and quickly.
From selecting the perfect domain name and hosting provider to seamlessly installing WordPress and generating high-quality content, this guide provides you with the fundamental tools for success.
Remember, building a strong readership requires active promotion and engagement with your audience. Foster strong relationships and trust with your readers to reap the full benefits of blogging. Wishing you the best of luck on your blogging journey!
I may earn a commission from qualifying purchases made through the links on this blog, at no additional cost to you. For more information, see my Disclosure