Looking for the best eCommerce platforms for small businesses to start up your online store?
This post contains 6 of the best options that for new and growing businesses.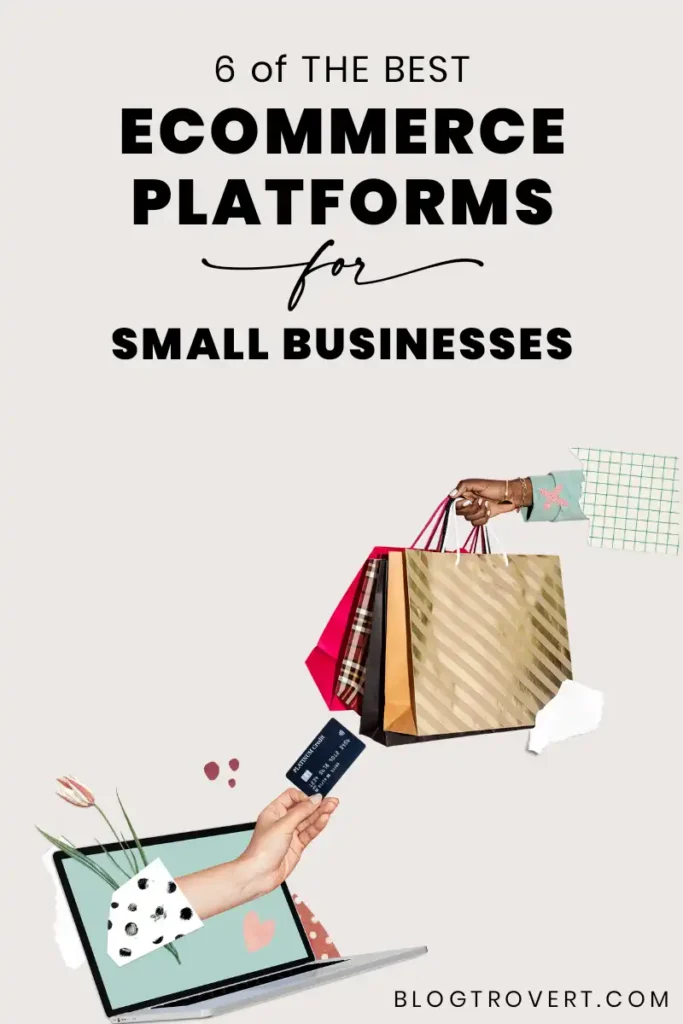 Ecommerce platforms offer business owners the opportunity to have an online store to sell their products and services on the internet. They make it a lot easier to showcase your products to potential customers.
As a small business owner, one challenge you may face is narrowing down the choice of platforms to use. There are a lot of suggestions and you might have troubles knowing the right one for your business. Not to worry, this post will help you find your spark.
Why you Must Choose a Good eCommerce Platform for your Business
Your business will constantly grow, so, it's important you use an established or promising eCommerce Platform for your business an established platform that can accommodate your growth in the future.
Every business needs a wide range of features and tools to aid management and promote growth. Ensure you build your store on a platform that provides you with the right tools and features.
A wrong choice can ruin your business! I understand that finances often influence decisions to pick cheaper options, but the wrong decision may destroy years of long endeavours! Look beyond the cost and focus on getting value.
While you look for cost effective platforms, ensure you look into other important aspects like the features and tools they provide for businesses.
What to Consider When Choosing an E-commerce Platform for Your Business
There are many factors to consider when choosing an eCommerce platform for your small business. Below are some features to look out for:
Cost
Features
Ease of Use
Scalability
Robustness
3rd party Integration
Types of E-commerce Platforms
Hosted Platforms E-commerce Platforms
These types of platforms provide the infrastructure and hosting for the business. You don't have to worry about the technical aspect of running your business because they take care of that. There are many benefits to using a hosted platform; We have listed some below.
Reduced Costs: With a hosted platform, you don't have to spend more money on infrastructure or software.
Reduced Time to Market: A hosted platform is easy to set up, which means you can start selling products right away.
Reduced Risk: Using a reliable hosted platform like Shopify that has stood the test if time reduces the risk of losing or destroying your business.
Self-Hosted e-commerce Platforms
These platforms allow businesses to build and manage their own eCommerce stores with no third party. They usually require more technical knowledge and include more features and options.
Benefits of using a self-hosted platform include:
Increased Control: You have full control over the look, feel, and functionality of your store.
Increased Revenue: With more control over how you sell your products, you can increase revenue.
Reduced Costs: Self-hosted platforms often cost less to set up and maintain than hosted platforms.
Increased Flexibility: You can add features and customize your store to match your business' needs.
6 Best E-commerce Platforms For Small Businesses
To make things easier for you, we have put together a list of the 6 best ecommerce platforms for small businesses.
Each of these platforms has its own strengths and weaknesses, but they all offer a variety of features that will help you get started selling online
I compiled this list based on their features and affordability.
WooCommerce
WooCommerce is the 2nd most popular eCommerce provider. It is a plugin made to run on WordPress, a popular open-source content management system; you can create virtually any type of website.

WooCommerce has a wide range of features to suit small and large businesses. We have listed some features you'll appreciate below.
Customizable checkout flows.
A wide range of payment gateways.
Useful widgets and extensions.
Varieties of ecommerce themes to choose from
100s of useful plugins to boost usability
Multiple language support
Internationalization support.
A vast community of users.
It's easy to find free and premium themes for your store.
Why use WooCommerce?
The WooCommerce plugin is free to use, but you first need to host your WordPress website.
It is easy to find a good and affordable hosting provider.
You do not need any web development skill to install and setup the plugin on WordPress.
You can sell anything on WooCommerce; digital products, physical products, and services.
WooCommerce integrates with print on demand Platforms like printful.
WooCommerce has a large community of users who can help you with any issues you may encounter.
WooCommerce grows with your business.
You can extend WooCommerce features with plugins.
It's easy to find a website theme that suits your store.
Important Things to Note if You Want to Use WooCommerce for Your Small Business
Since WooCommerce runs on WordPress, and WordPress needs a hosting platform to come alive, you must use a good web host.
You'll find different web hosting providers for WordPress, but we will list some of the official recommendations by WooCommerce;
Note: If you want to use WordPress.com for your WooCommerce shop, you must subscribe to the eCommerce plan at $45 per month, billed annually.
Shopify
Shopify is currently the #1 most used e-commerce platform on the internet. Businesses and entrepreneurs widely use this platform because of its features, including an easy-to-use ecommerce platform, an extensive library of plugins, built-in marketing tools, payment processing, and shipping capabilities.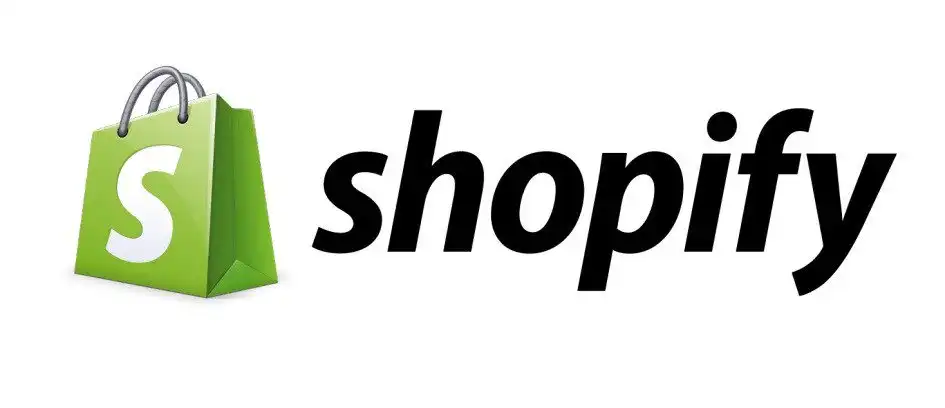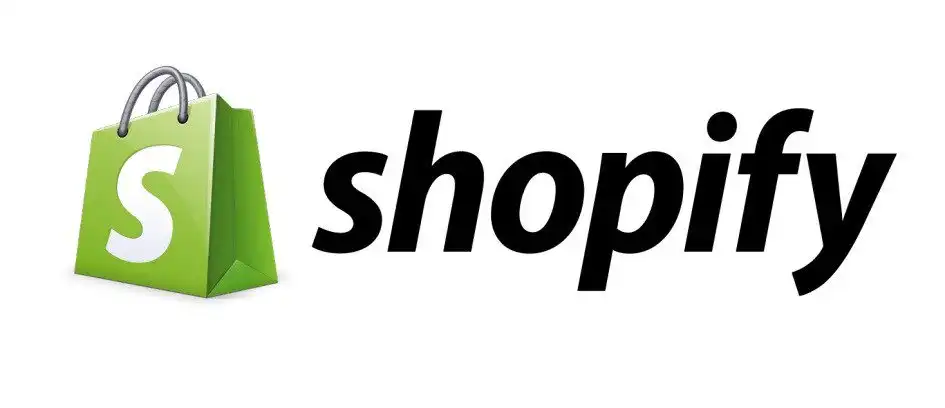 Shopify is a perfect fit for people who want to build an online store without the hassle of securing a web host and, in most cases, domain.
Note: Businesses that have grown incredibly large can switch to Shopify Plus, an add-on to Shopify that offers more features and capabilities. It includes tools such as custom domains, expansive ecommerce integrations, and advanced security features.
Shopify offers a range of features that are perfect for businesses. Checkout some of these features below:
A wide range of payment gateways.
Multiple language support.
Internationalization support.
Built-in marketing tools.
A large community of users.
Free and premium themes to beautify your store.
Why use Shopify?
With Shopify, you don't have to worry about server cost or security venerability.
Shopify have set everything in place to give you a safe space for your online store. All you have to do is subscribe to one of their plans and they will handle other technical aspects for you. Shopify plan starts at $29/month – enjoy 14 days free trial.
You can integrate with popular dropshipping and print on demand platforms.
Shopify is SEO friendly and integrates with most social media platform to aid marketing.
Aside from the ease of using Shopify for business, it is popular among big brands and has the largest user community. This means that it is a trusted platform, and you will find help and support whenever you need it.
Ecwid
Ecwid is a platform that helps small business owners manage their ecommerce. It has a user-friendly interface that is easy to customize to meet the needs of small businesses. It also offers features such as online order processing, shipping tracking, and inventory management.

To help small businesses sell online, Ecwid offers a free plan that enables you to upload up to 10 products with access to a few other features. Their premium pricing starts at $15/month. a free shipping plan. It also offers a variety of paid plans, including a premium plan that offers more features and support.
Why Use Ecwid?
Apart from the opportunity to own a shop for free, Ecwid offers comprehensive feature.
You can integrate your store into an existing website.
Ecwid plan prices are considerate and come wide a range of ecommerce features.
The platform offers POS functionality you can use in your offline store.
This platform also integrates dropshipping and POD platforms.
Selar – Recommended for Nigerians and Africans
Selar is a fairly new but fast-growing platform with 60,000 users. This platform targets African countries and carter majorly to Nigerian small business owners. It is also open to anyone who wants a space to sell online.

If you live in Nigeria and need to sell your products online without hosting your website, I suggest you use Selar. This eCommerce solution makes it easier for Nigerians to sell on the internet without the usual limitations, especially with getting paid.
They offer a free lifetime plan you can use to sell over 40 products with minimal fees. Their premium plans pricing starts at #8000 ($20).
Why Use Selar?
Selar has a user-friendly interface
They offer a free plan with minimal fees and up to 40 products!
Their free plan allows you to sell different products and services.
You can sell digital and physical products.
Africans using the Selar platform can sell their products locally and internationally and get paid with up to 6 currencies.
Sellers can apply to list their products in the Selar marketplace.
Wix
Wix is a hosted eCommerce platform similar to Shopify, but a lot more suitable for small business owners.


Wix offers everything a good eCommerce Platform offers; from online order processing, shipping tracking, inventory management and all the important features a small business will need to grow.
Like the other hosted platforms, you do not need any coding knowledge to set up your store. Wix plans pricing starts at $23/month.
Why Use Wix?
The platform offers a simple yet powerful interface for businesses.
Their drag-and-drop builder makes setting up your eCommerce website super easy. You can create a website in minutes with Wix.
It offers online order processing, shipping tracking, and inventory management.
Has a community of active users that makes finding solutions a lot easier.
Etsy
Etsy, although slightly different from the aforementioned platforms, is another great option for small business owners. It is a free to join marketplace where businesses can sell varieties of handmade products and vintage finds. You can also sell your digital products and services on Etsy.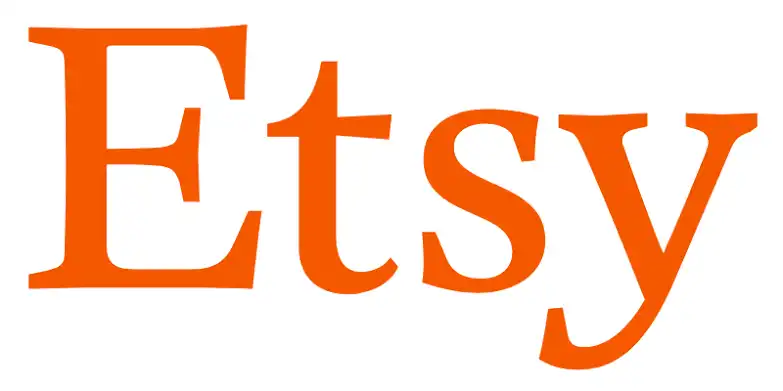 Sellers rarely have to worry about driving traffic to their shop because Etsy has a community of active buyers and they constantly promote their platform on the internet.
First, you are enjoying a free platform with minimal fees, then their existing customer base.
Why Use Etsy?
Etsy offers a free space to sell your products online with minimal fees.
Etsy offers integration which allows business owners to sell their products through Etsy without having to create a separate website.
Etsy offers features such as online order processing, shipping tracking, and inventory management.
There are a lot of potential buyers on the platform, you just need to target them.
They integrate with print on demand platforms to aid seamless order processing.
Drawbacks of Using Etsy
While Etsy offers an attractive space to sell online, there are some limitations.
You do not own your customers. It's more renting an audience from Etsy.
Etsy limits access to their ecommerce solution to a few countries.
Etsy allows sellers to receive payments through Etsy Payments alone. You can not integrate your own payment method.
You will compete with over a million sellers. A user coming to Etsy through your product listing doesn't guarantee a sale because there are a lot of distractions.
Conclusion
All these ecommerce platforms have their own unique set of features, so it is important to do your research before deciding which one is right for you. Ultimately, the best ecommerce platform for small business is the one that meets your needs and is affordable.