One of the oldest forms of marketing communication is business signage. Research shows that signs were a primary form of communication by merchants in ancient times, identifying a shop, promoting prices and distinguishing businesses from their competitors.
Quality signs are an effective way to attract customers and drive sales for any retail business. They can communicate information to consumers nearby or draw impulse traffic from a distance.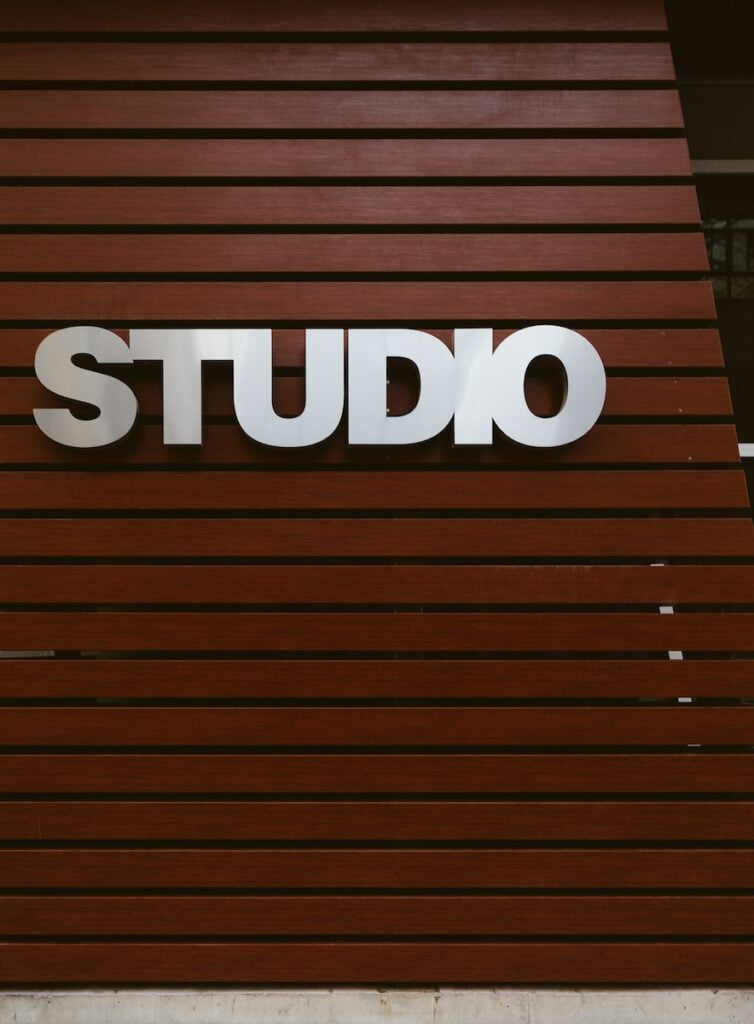 What is signage in business?
Signage in business is a method of marketing that is often overlooked, but highly important and beneficial. It communicates information to potential clients, customers, and partners, and delivers a sense of reliability and credibility.
Signage can range from simple lettering and logos on a building or window, to elaborate and intricate sign designs. An effective sign conveys the purpose and message of the business to those who pass it. It can also highlight discounts, services offered, or special offers, or to generate interest in the business.
What is the role of signs and displays?
Signs and displays refer to the physical presence of marketing materials in a physical space. These could be anything from posters, banners, billboards, window displays, or signage in retail spaces. It's a great way to spread the word about your business in a creative and attention-grabbing way.
Signs and displays provide one of the most cost-effective ways to increase awareness of your products and services. They are a great way to make a positive impression on potential customers, especially when used as part of a carefully planned strategic approach.
Aside from being a cost-effective form of promotion, signs and displays can also affect customer behavior positively.
Businesses should strategically place signage in visible locations in order to maximize its impact. Placement by a street or busy place, or near a point of sale, is effective, as it allows people passing by to identify the business and information they may find useful. It is also important to use colors and lettering that is both aesthetically pleasing and legible.
An effective sign should be eye-catching enough to draw attention, while maintaining a look that fits in with the overall aesthetic of the business. You should also update regularly it to ensure that people are aware of recent changes or developments in the business.
How to use signs and displays to your advantage
Once you understand the role of signs and display in the marketing mix, the next step is to think about the best way to leverage this medium for your own business. One of the most important factors to consider is where to place your signs and displays.
Find good locations for your signage
Assess the locations where your target customers are likely to see your signs and displays. This will depend on your products and services and demographic information about your potential customers. The goal is to ensure that your signs and displays are in prominent locations that are likely to get the most attention.
Consider the signage and display you will use
This includes everything from traditional paper posters and banners to digital signs and displays. Each type of sign and display has its own unique advantages and disadvantages, so it's important to consider which type would be the best fit for your product and your target demographic.
You should also think about how you will use signs and display as part of a larger branding and marketing strategy. This includes strategizing how to use colors, text, images, and other visuals to create a professional, eye-catching display and to convey an obvious message about your brand and products.
How Signs and Display Can Impact Your Business Progress
Understanding the role of signs and display in your broader marketing strategy will enable you to identify the potential benefits of investing in this medium.
Enhances brand recognition
Brand recognition is the ability of a customer to recognize a specific company or product based on visual or auditory cues, such as logos, jingles, and slogans. It can be aided or unaided, depending on the situation and the customer's preferences.
Using signs and displays to enhance your brand recognition can affect your business in several ways.
It makes your business easier to find when customers are looking for it and also serves as a reminder to customers of why they should care about your brand and what you do.
Good signage can boost your search engine rankings and help you attract new traffic to your website. In addition, it can lead to more social media engagement.
Increases impulse purchases
Research has shown that customers are more likely to make impulse purchases when they are exposed to displays and signage, as they serve as reminders of a product or service.
Signs and displays can increase impulse purchases by providing useful and visually appealing information that guides customers towards the product. You can use signs to highlight products, create visual excitement, and can even feature discounts and incentives to drive purchase.
When properly used, signs and displays can increase impulse purchases by making customers aware of potential purchases or bargains that they may not have considered and by giving customers the information they need to feel confident in making a purchase.
Highlights business locations, services and Products
Signs and displays can draw attention to a specific product or service and make it easier for customers to visualize the products and services you provide.
You can also use signages to help potential customers locate your store by attaching your address alongside the products and services you offer.
Draws attention to events or trade shows
Signs can make a big difference at events or trade shows, where you can draw bigger crowds to your booth. Getting people to stop in front of your booth and engage with your product is an important factor in business success.
They can be colorful and eye-catching, drawing people in from a distance. Whether it is a banner outside of the location, an a-frame sign, or a more elaborate and detailed display inside, signs and displays offer the opportunity to spread the word about the event and foster an atmosphere event-goers recognize and remember.
Strengthens Your Professional Image
While maintaining a professional image isn't always easy, it is crucial for success. People often struggle to manage their appearance, communication style and body language, and how it reflects on their reputation in the business world.
Signs and displays create a sense of continuity, which reinforces the idea that the organization is coordinated and professional. On the technical level, good signage and displays can also make an organization's spaces look more inviting and professional.
Identifying the right signs and displays for your business
We should never underestimate the power of utilizing outdoor displays to catch the attention of potential customers.

First, set a reasonable budget that you can stick to. There is a wide range of signs and displays available, so it's important to figure out what you can reasonably afford. This should also include any associated costs, such as design and installation.
You should also consider your visuals, as they can affect your business progress in several ways. Whether you're creating social media posts, blog posts, or marketing materials, eye-catching visuals can boost your visibility and increase engagement.

You should also think about what type of signage and display will best meet your needs. You'll need to consider the characteristics of your target audience, such as their age group, location, preferences and lifestyle. This will help you determine the best types of signs and displays for your business.

Finally, you may also want to consider seeking professional advice. A professional can help you understand the different signs and displays available and make recommendations that could have a positive impact on your business.
What to avoid when working with signs and displays
When working with signs and displays, there are certain pitfalls that you should know.
For example, it's important to avoid outdated and unprofessional designs. Signs and displays should reflect the quality and professionalism of your business, while also appealing to your target demographic.

It's also important to consider the placement of your signs and display. Placing signs and displays in unfavorable locations will probably have a negative effect on your visibility. You should think carefully about where your target audience is likely to be and try to position your signs and displays in the path of those people.

It's important not to overuse your indoor and outdoor signage. You want to make sure that your signage is eye-catching and attention-grabbing. If you have too many displays and signs, customers may become overwhelmed and less likely to take notice.
Creating impactful signs and displays
Now we know the basics of signs and display, as well as some pitfalls to avoid. The next step is to create impactful signs and displays that will effectively promote your business.

The first step is to make sure you are appealing to the right demographic. When designing your signs and display, think about who your target audience is and how you can reach them. If you don't know your target audience, it's helpful to conduct market research to gain a better understanding.

You should also consider the materials you are using for the signs and displays. Choose materials that are appropriate for the environment and that will hold up. You may also want to consider incorporating digital signage into your displays, as this can help to further increase visibility.
Final Words
Signs and displays can have a significant impact on the progress of your business. They are a crucial aspect of branding and marketing, enhancing your business's visibility, and creating a lasting impression on potential customers.
Whether you're a small startup or a well-established business, investing in quality signs and displays is vital. High-quality signage increases your business's credibility and attracts more customers, leading to more sales and revenue.
Signs and displays can set you apart from competitors and establish your brand identity. They also act as a navigational system, helping customers to find your business quickly.
With the right signage, you can convey your brand's message effectively and create a strong emotional connection with your target audience. A powerful sign can help you leave an impression on people's minds, leading to increased brand recognition and recall.
To sum up, investing in signs and displays can have a significant impact on your business progress. From increasing visibility and credibility to setting yourself apart from competitors and conveying your brand message, signs and displays are a sound investment for any business.
I may earn a commission from qualifying purchases made through the links on this blog, at no additional cost to you. For more information, see my Disclosure