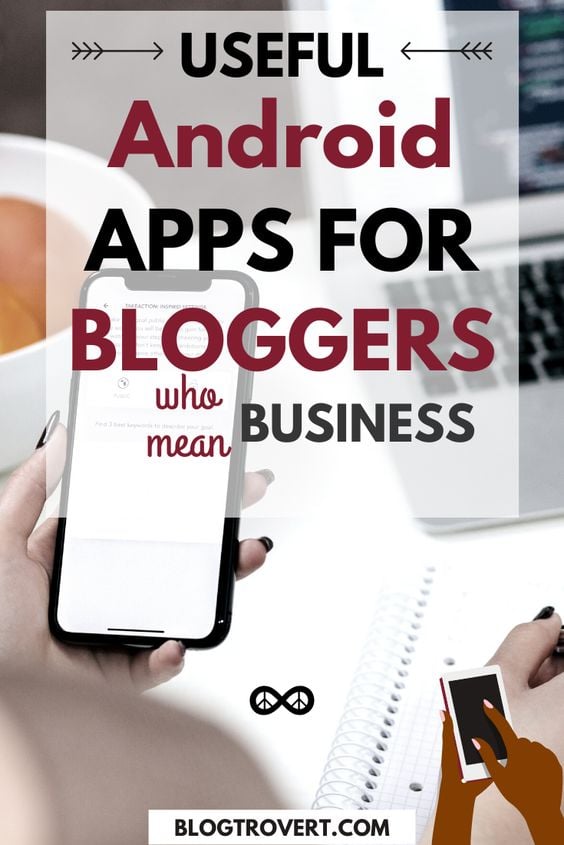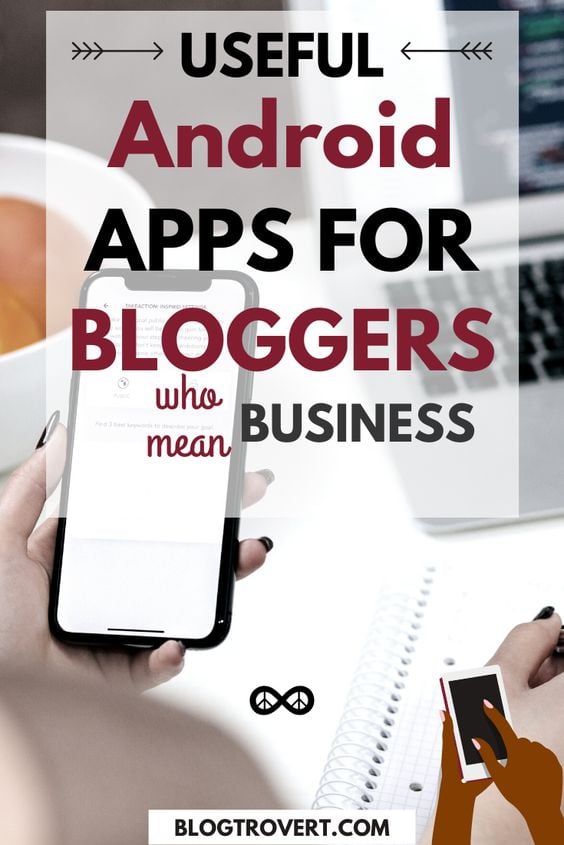 When I started blogging, I used my Android phone for virtually everything. Years later, I still choose my phone over my laptop to update my posts and more. I love my phone; it has been a lifesaver.
Like me, there are lots of bloggers who enjoy blogging with their phones. If you are in search of the best Android apps for bloggers to install on your device, buckle up, free up some space and get yourself substantial data subscription because this post has some of the best apps for bloggers. The good news is, "they are almost all free to use!"
The best Android apps for bloggers
Best apps for bloggers manage their blogs
Even if you do not have other recommended apps for bloggers installed on your phone, you should have the ones provided by the blogging platform. WordPress, Blogger, and other major platforms have theirs on Google play store or Apple app store.
WordPress
WordPress is one of the most popular blogging platforms on the Internet. Thanks to the WordPress team for developing the official app. You can create posts or pages, moderate comments, monitor page views and even read what other bloggers have posted.
To use the WordPress mobile app, you must install and setup Jetpack in your blog.
Get WordPress for iOS | Android
Blogger
Blogger is the official mobile app for blogger.com. If have a ".blogspot" blog, you can use the mobile app to create intents on the go.
Blogger is currently available on Android
Blogger plus
Blogger plus is an alternative to the official blogger app. It enables you do more on your smartphone.
Get Blogger Plus for iOS | Android
Wix Owner
Perfect app for bloggers who use the Wix Platform.
Squarespace
Perfect app for bloggers who use the Squarespace platform.
Get Squarespace for iOS | Android
Best apps for bloggers to find copyright free Photos
Pexels
Pexels has one if the most extensive database of free photos. Good thing they created a smartphone app for their website as this makes finding images a lot simpler.
Replash (Unsplash)
One reason I love Replash or Unsplash is that it has a directory of high quality modern photos. They constantly update their platform with new and clean images you will love.
Discover more free photo directories.
Best android apps for blogger to edit Photos
Photo editors are important apps for bloggers. We need unique pictures for blog posts and editing your photos is one way to stand out.
There are many good choices to make in the app store. Here the best apps for bloggers to edit their photos.
Airbrush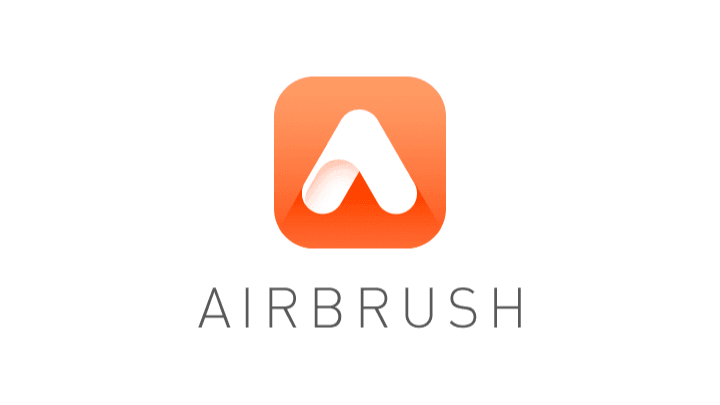 Airbrush is currently my go-to for chic and classic photo makeover. They packed this app with features that aren't available in many other editing apps. The best part of using airbrush is that there are tutorials for every new tool you want to use.
Get Airbrush for iOS | Android
PicsArt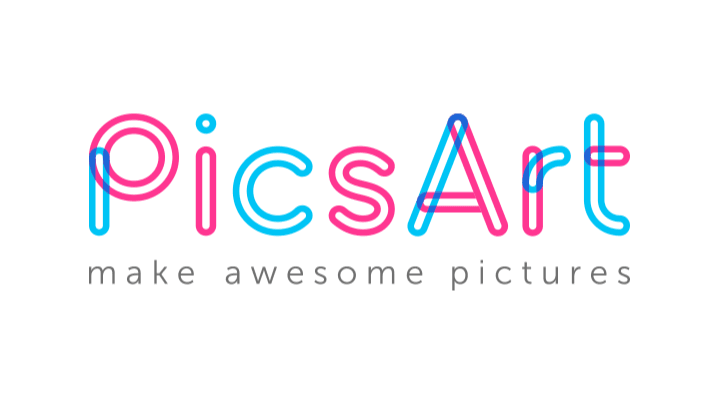 This is one of the best photo editors for smart phone users. It is an all-in-one application that saves a lot of space because you wouldn't need to download more apps. Read more about PicsArt.
Adobe Lightroom
Adobe lightroom is a popular app for bloggers. It helps you edit your photos professionally and maintain an aesthetic for your photos. Bloggers who do not have a background in editing photos can buy already made lightroom presets.
Get Adobe Lightroom for iOS | Android
VSCO
This application is another free app for bloggers who want to edit their pictures. There are a lot of filters to choose from to transform your pictures into unique and beautiful images. VSCO offers both free and premium versions but you can do a just enough with the free version.
Canva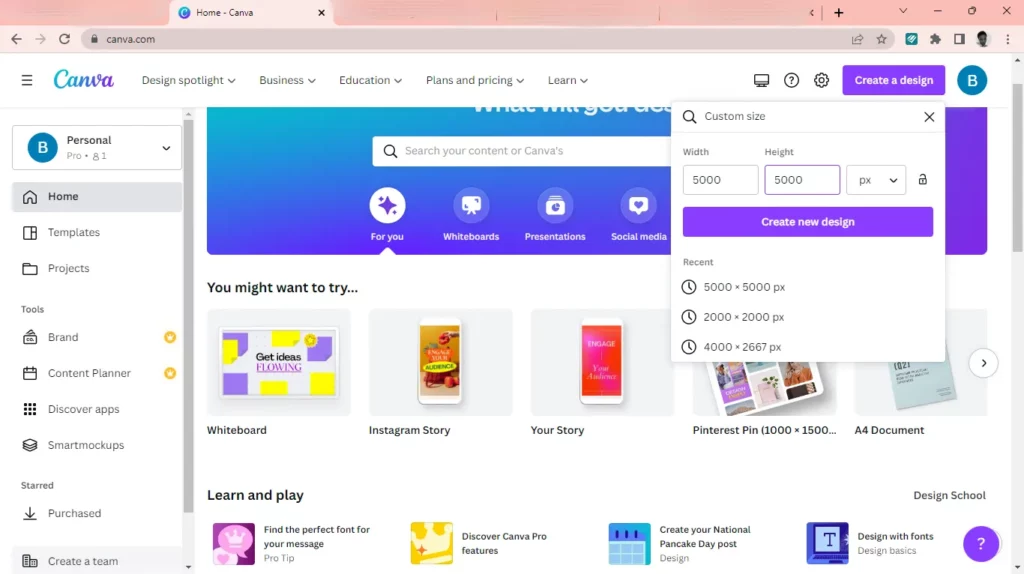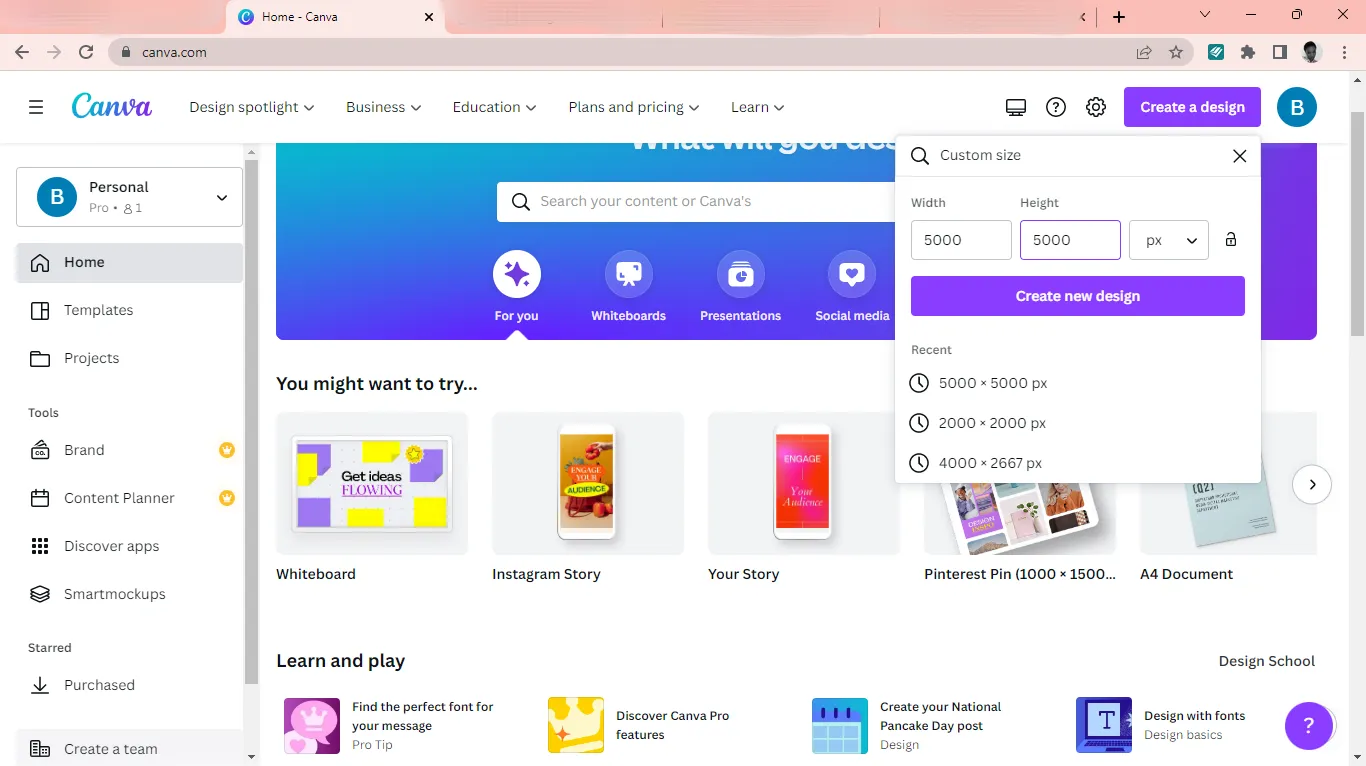 Canva is a fantastic editing tool with lots of features for bloggers and digital creators. This platform allows you to create many files for your blog or project. Editing pictures on Canva starts with a simple drag and drop.
If you are looking to stick to a template in your blog or social media pages, then Canva is a superb choice for you. You can do a lot on the Android app and more on their website.
Best apps for bloggers to optimize Photos
Image compressor
If you are familiar with SEO, you will know how important it is to have lightweight images on your blog.
I recently discovered an image compressing tool on playstore and the apple app store that does what it claims to do. The best thing is, you can squeeze an image and keep its quality!
Get Image Compressor on iOS | Android
Best apps for bloggers to create posts
Here are some of the best apps for bloggers to create blog posts.
Writer Plus
Writer Plus is a lightweight writing tool that enables you to write and share your written content in different formats. You write in markdown and export your content as: TXT, HTML, PNG and MD.
I use writer plus to write and draft my posts before putting them up on my blog. Although writer plus is lightweight and packed with cool features.
Writer Plus is currently available for Android users.
iA Writer
iA writer is a paid writing tool for bloggers. You create your content in markdown and export in different format; plain text, HTML, PDF and Microsoft Word. You can also collaborate with other creators online.
Unlike writer Plus, you must pay to export your contents.
Get iA Writer for iOS | Android
Google Docs
Google Docs is another great app for bloggers. It is free, easy to use, and has a wide range of features that enables you create content fast. They have an inbuilt grammar tool that enables you to write better. You can create content and save for later before transferring the post to your blog.
Get Google Docs for iOS | Android
Grammar Tools
Merriam-Webster Dictionary
What's a smartphone without a dictionary? Every individual should have a dictionary installed on their smartphones. You need it while writing and surfing the web because there is a possibility that you will come across unfamiliar words every time you do some research.
Get Merriam-Webster Dictionary for iOS | Android
Thesaurus
A Thesaurus dictionary is great for getting synonyms and antonyms of words. Change an overly used word to something different sand professional.
Get Thesaurus Dictionary for iOS| Android
Grammarly
I'm pretty sure you have used or heard about Grammarly and its awesomeness. The grammar tool has extended its services to smartphones to aid individuals who love going mobile.
In 2017, they uploaded the Grammarly keyboard app on playstore to help writers improve their writing. It has had over 10 million downloads since publication.
Get Grammarly for iOS | Android
Ginger Keyboard
Ginger is a grammar app for bloggers who use Android devices. Write better contents and check for spelling and grammar errors.
Although I wouldn't call it perfect or 100% reliable, I bet it will find the errors you wouldn't even notice. I recommend ginger Keyboard to bloggers who write articles with their phones and do not wish to use Grammarly.
Get Ginger Keyboard (Android only).
LanguageTool
Language Tool is a grammar app for bloggers who use iOS Devices. It's a great alternative to Grammarly and will help you write better contents.
Get LanguageTool (iOS only).
Content Scheduling Apps
These types of apps are essential for bloggers who want to manage their social media accounts in on place and create content ahead for their social media followers. Below are the popular and recommended applications:
Hootsuite
Hootsuite is a great app for bloggers who want to manage their blog traffic and social media accounts in one place. Hootsuite has tons of features, including the ability to schedule posts, monitor social media stats, and track your website's traffic.
Get Hootsuite for iOS | Android
IFTTT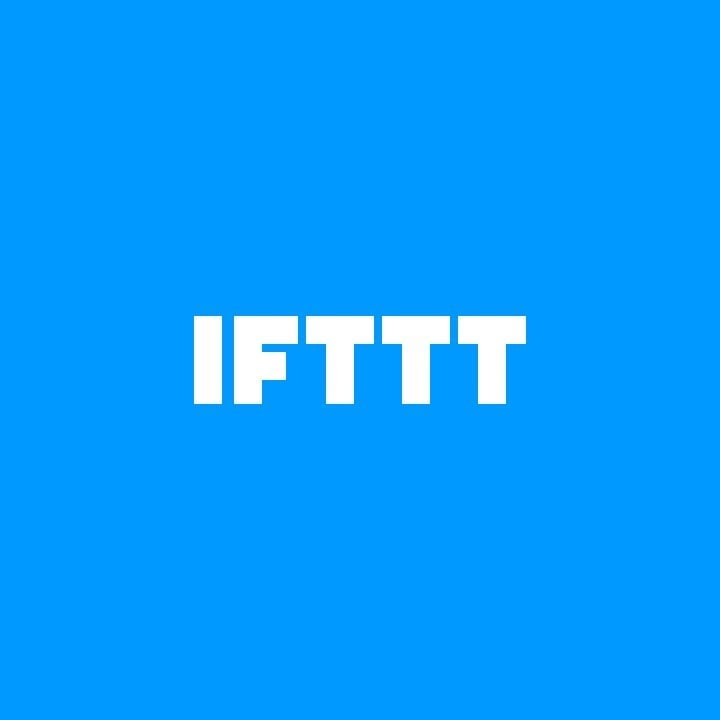 This is one of the most efficient auto post tools you need to have on your android phone. IFTTT allows you to auto-post new blog posts/images on Facebook, Twitter, LinkedIn, Pinterest, Reddit, Tumblr and more. It is one of the best apps for bloggers recommended by blogs. Learn more about IFTTT.
Buffer
Buffer is another great app for bloggers who want to schedule posts, monitor social media stats, and track their website's traffic in one place.
Planoly
Planoly currently supports Instagram, Twitter and Pinterest. Their free plan allows you to upload up to 30 posts a month on Instagram and Pinterest.
Social Media Apps
If there are any apps bloggers often have on their phones, it's social media apps like Facebook, LinkedIn, Twitter, Instagram, Pinterest and TikTok.
Other Android apps for bloggers
There are tons of smartphone applications that are perfect for bloggers, and I highly recommended the list above for you. Below are a few others you may find useful.
Bit.ly (URL Shortener)
If you often promote products on your blog, you will agree with me that most URLs look awful. You can use bit.ly to make long URLs clean and short. You can also monitor traffic to your links and know how it is performing.
Meta Ads Manager
The meta ad manager is the official Facebook and Instagram Ads app. If you create and run Facebook or Instagram Ads, I bet you would need this application for easy access.
Get Ads Manager for iOS | Android
Mailchimp
Mailchimp is a great tool for bloggers who want to build an audience around their work. Share your content with your subscribers on the go. You can also monitor your email campaign performance and organize your subscribers.
Get Mailchimp for iOS | Android
Zarchiver
There are tons of archiving tools online, but I make use of Zarchiver because it's lightweight and straightforward.
Get Zarchiver for Android
Quora
Discovers new topic ideas with Quora and get inspired. Users are constantly looking for answers and suggestions to questions. Join the conversation, recommend your contents and grab new blog post ideas.
Conclusion
You do not need to use all the above recommended android apps for bloggers, but you can install the best options for your needs. These apps for bloggers help us blog better without a laptop, even if we know owning one is essential for our business.
Do you currently use any app that is not mentioned in this post?
I'd love to know them!
I may earn a commission from qualifying purchases made through the links on this blog, at no additional cost to you. For more information, see my Disclosure