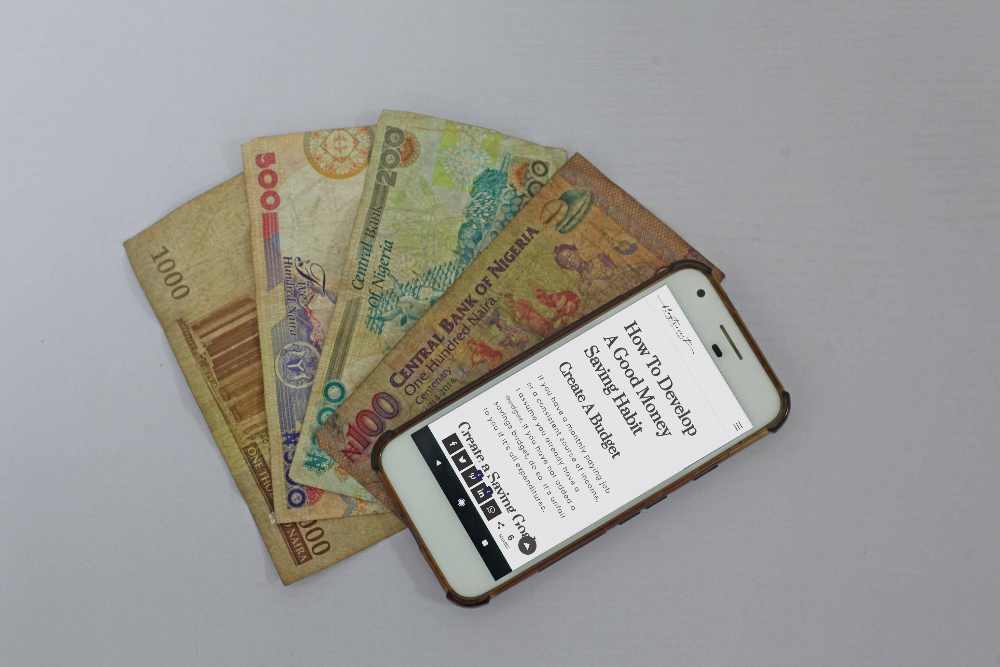 Let us be honest, savings accounts aren't what we perceived them to be. I grew up with a vague idea of getting paid for saving; but experience has told me otherwise. People practically lose money for leaving their funds in the bank.
Rather than earn, or at least be left with the initial deposits, savers lose bits of their savings every month.
Why I advise Against Saving In Regular Banks
What is the essence of leaving your funds in the bank if they will reduce in value without getting spent? We are saving for rainy days and not to lose our minds.
Most traditional banks claim to pay certain savings interests, but we know how meager the rates are. Saving in traditional banks turns out to be a sure way to lose money gradually.
Fintech Apps With High Savings Yield
If you are tired of losing money for nothing, don't stop reading this post. I did some research and found a few Fintech apps that offer better saving opportunities. Some you know, others you may not. I recommend them because they offer high interest payouts and little to no service fees. I will list them in no particular order because they are all great apps. Simply choose the best platform for you;
OPAY
OPay is an ePayment wallet by Opera software, developers of Opera web browser series. This platform started out as a simple mobile wallet and payment processor. It has since expanded to offer loans and savings opportunities. For this blog post, we will concern ourselves with its savings opportunity.
Opay's Owealth
In 2020, Opay introduced the Owealth flexible savings plan, with an enticing 15% annual interest with daily payouts. At the moment, it's the best rate you'll find for a flexible plan.
Owealth allows you to deposit and withdraw from your savings without incurring a fee or losing your savings rewards.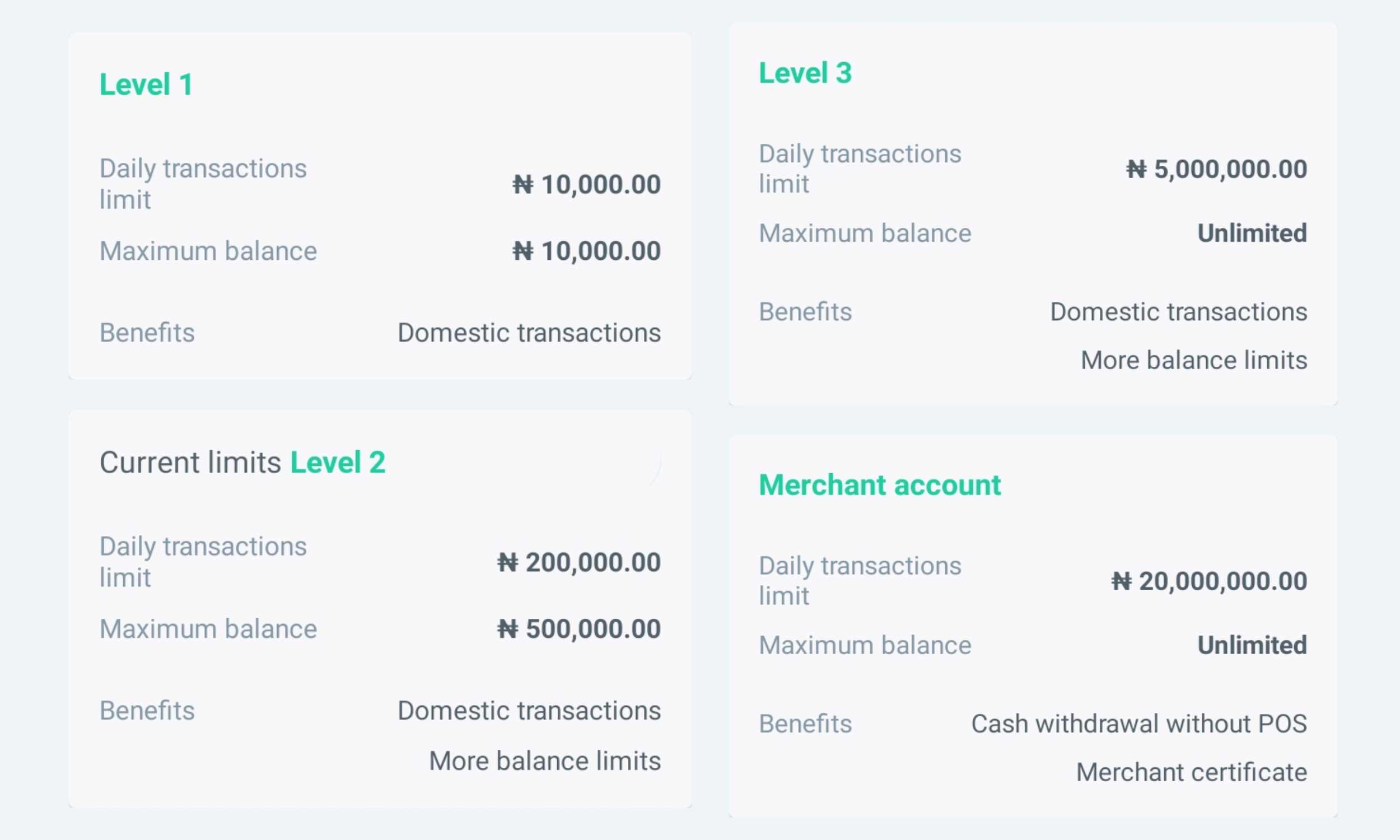 You can start with any amount which can be as high as your verification level can handle. OPAY has 3 KYC levels, as seen in the screenshot below.
PIGGYVEST
PiggyVest is one of the largest online savings & investment platforms in Nigeria. Since it launched in 2016, Piggyvest has continued to offer top-notch services to over a million users; with more and more people joining to enjoy her services.
With Piggyvest, you can save, invest and manage your funds at impressive interest rates. Piggyvest offers up to 36% annually, depending on your savings plan.
The savings plan you choose on the platform determines the interest rate per annum.
PiggyBank – 10%
FlexNaira – 8%
SafeLock – 6%-36%
Target Savings – 9%
Flex Dollar – 7% (subjective)
I'll briefly discuss the different savings plans below.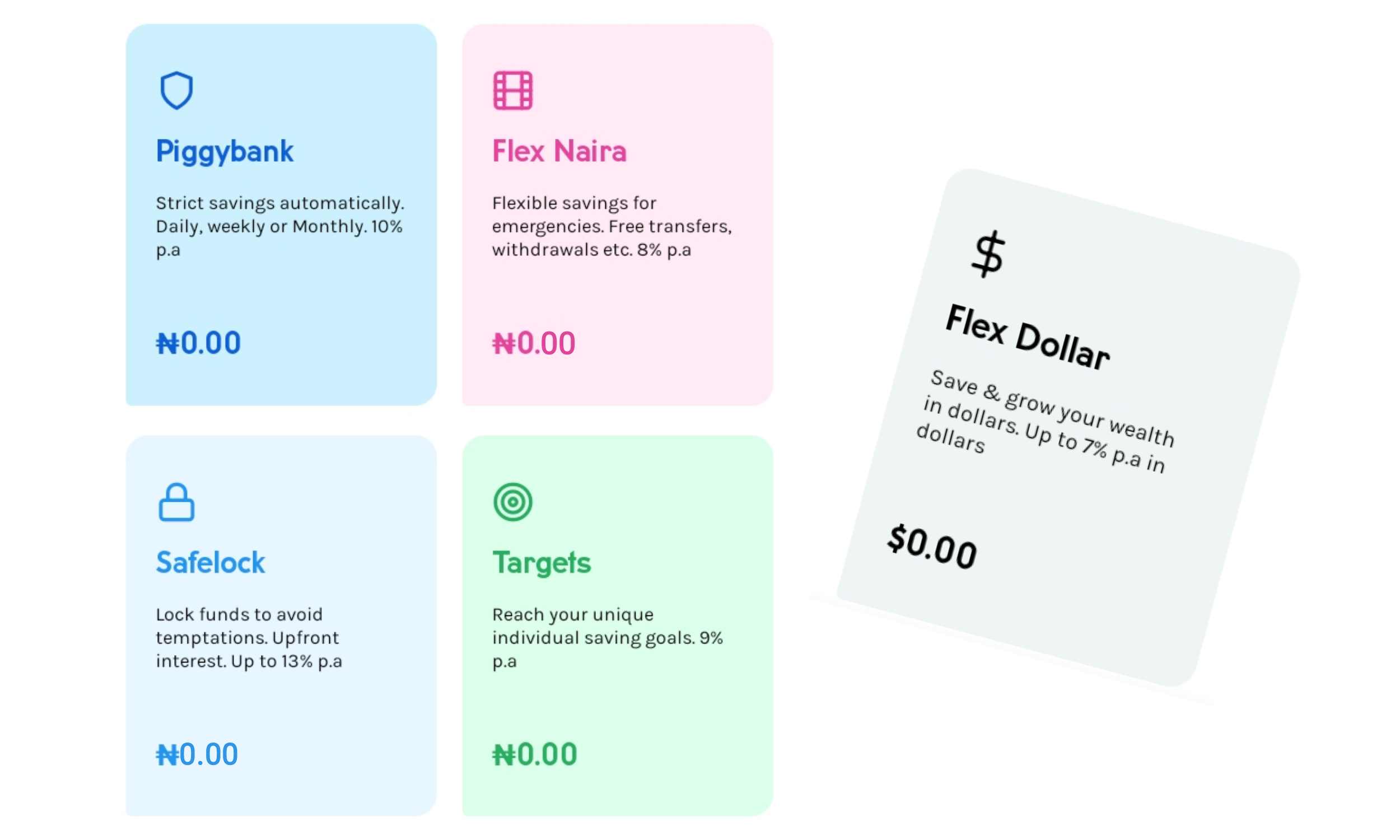 PiggyBank
This plan encourages you to save regularly and limits your withdrawal to once quarterly (in every 3 months). Withdrawing more than once quarterly will incur a 3% fee on every withdrawal.
Annual Interest rate is 10% with daily payouts.
FlexNaira
According to Piggyvest, this plan enables you to save for emergencies and comes with no transaction or withdrawal fees.
Annual interest rate is 8% with daily payouts.
Note: You'll give up interest earned for the month if you withdraw over 4 times in a month.
SafeLock
This savings plan is strict. It restricts access to your funds until its due date.
Annual interest rate is 6%-12.5% and 26%-36% for 2 years.
They pay Safelock interests upfront.
Target Savings
Enables you to save towards a goal.
Annual interest rate is 9%
Flex Dollar
The Flex Dollar plan lets you save and transfer funds in dollars.
Annual Interest rate is 7% and determined by the market behaviour.
COWRYWISE
Cowrywise is another exceptional savings and investment app that aims to help its users manage their finances. With Cowrywise, you can save and invest your money easily and build a better financial future.
Once you've registered or logged into your dashboard, create a savings plan or choose the default savings plans. I will discuss them below.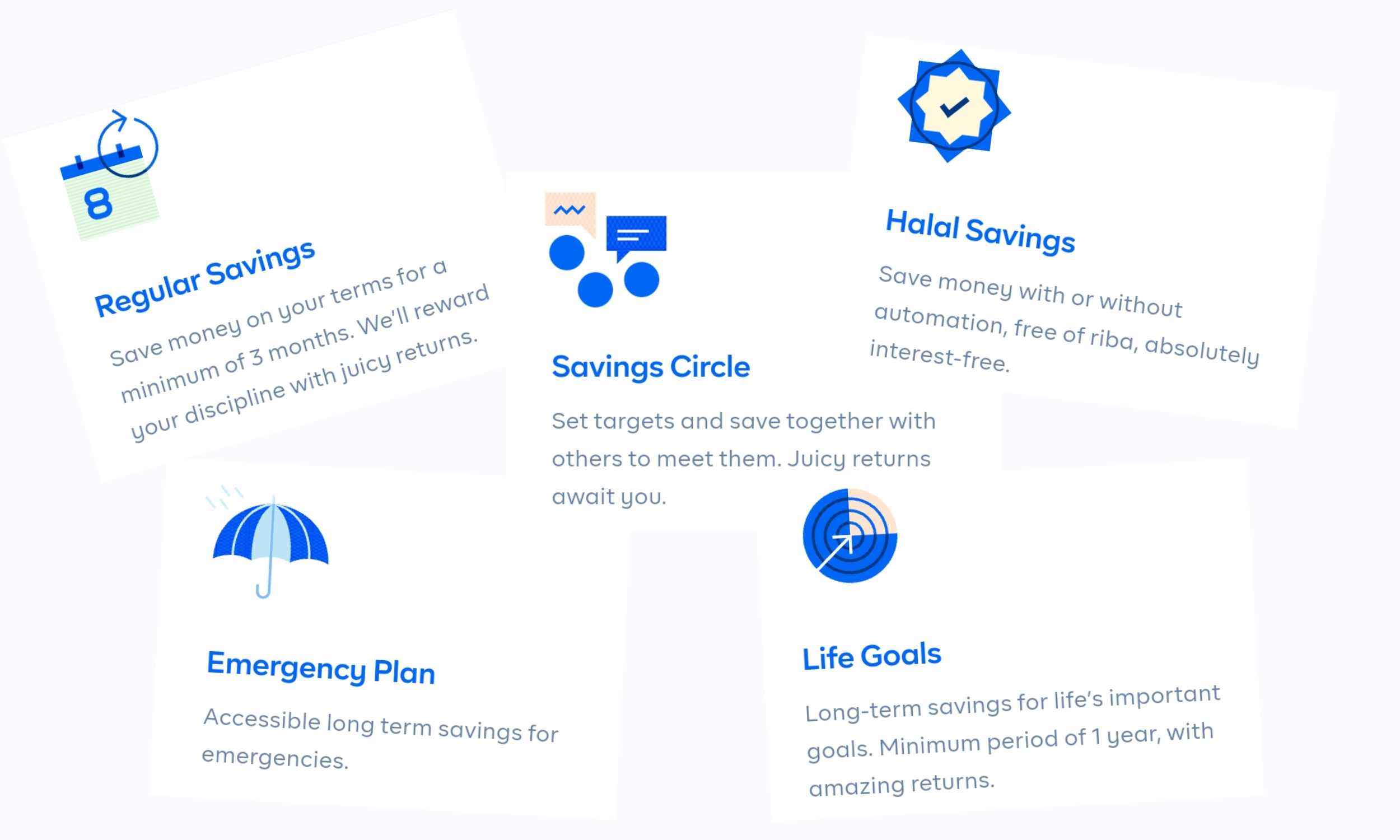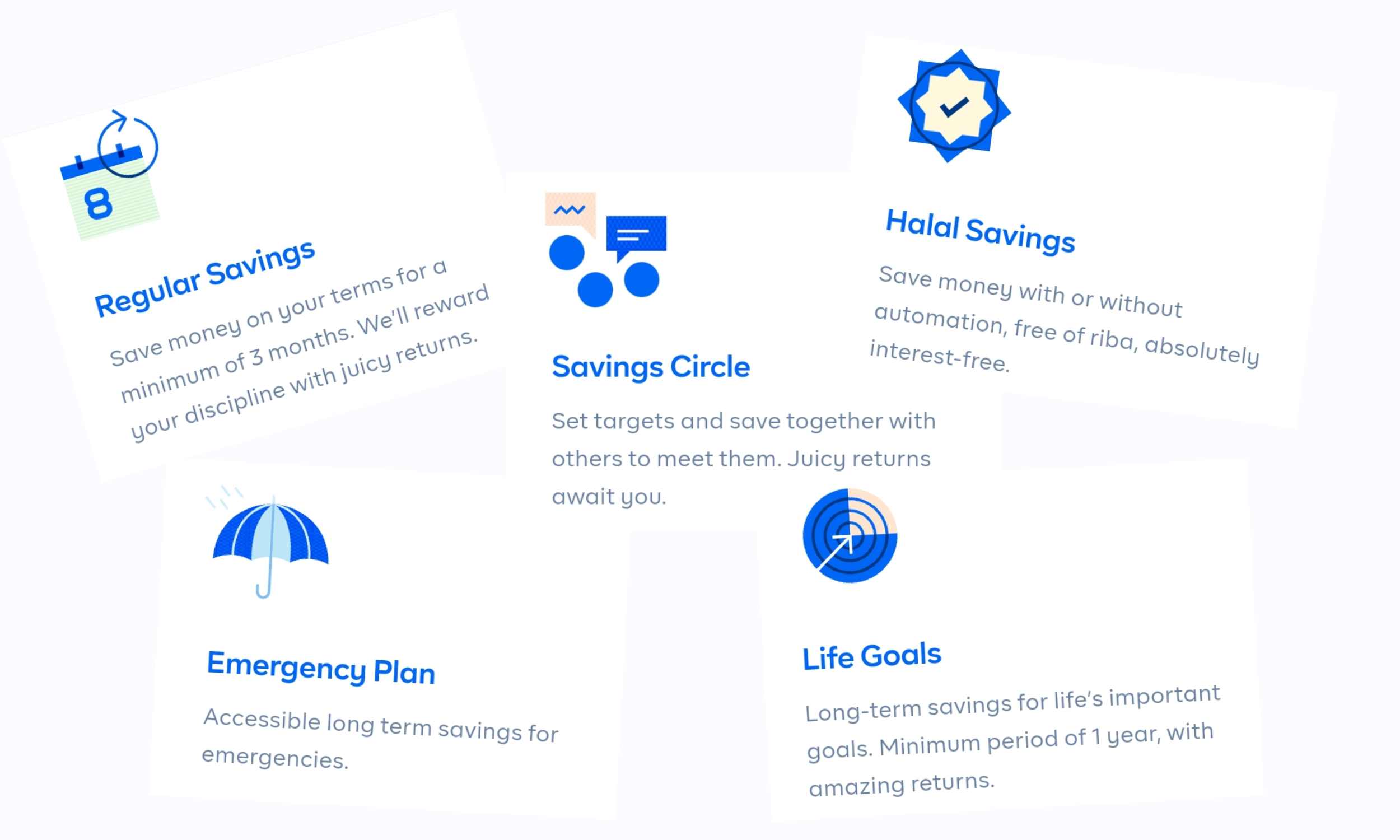 Regular savings – 5.5%-8.5%
Emergency plan – 8%
Life Goal – 7.5%-8.5%
Savings Circle – 3%-7.5% (subjective)
Halal – no interest
Regular Savings
This is a locked plan with a minimum span of 3 months. You can not withdraw funds from this plan until its due date.
Annual interest rate is 5.5%-8.5%
Emergency Plan
The emergency plan is a flexible plan that enables you to save for when you need funds urgently.
Annual interest rate is 8%
There's a 1.5% processing fee for top ups.
Life Goal
This is a long-term savings goal with a minimum span of 1 year.
Annual interest rate is 7.5%-8.5%.
Saving Circles
Save in groups or join a savings challenge.
Annual interest rate is 3%-7.5%
Halal Savings
Halal savings is an interest-free savings plan for Muslims who don't want to earn interest on their savings.
KUDA BANK
Kuda Bank is a digital only, mobile bank. Although it has no physical banking location, they offer the services expected of a bank. Enjoy banking with no fees, up to 25 free monthly transfers, a free debit card and great savings plans.
Kuda Bank has 3 savings plans with up to 15% annual savings interest. I'll briefly discuss the plans below.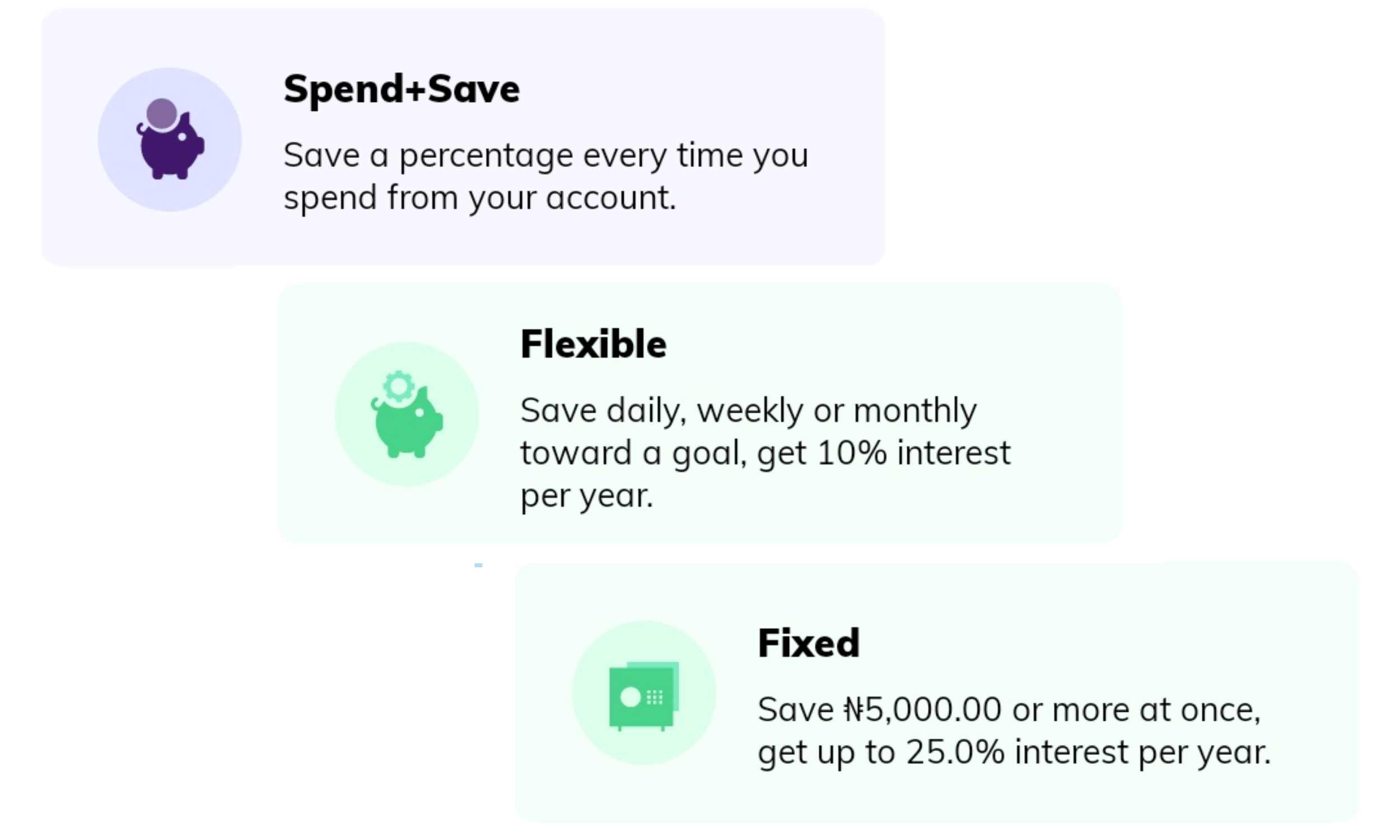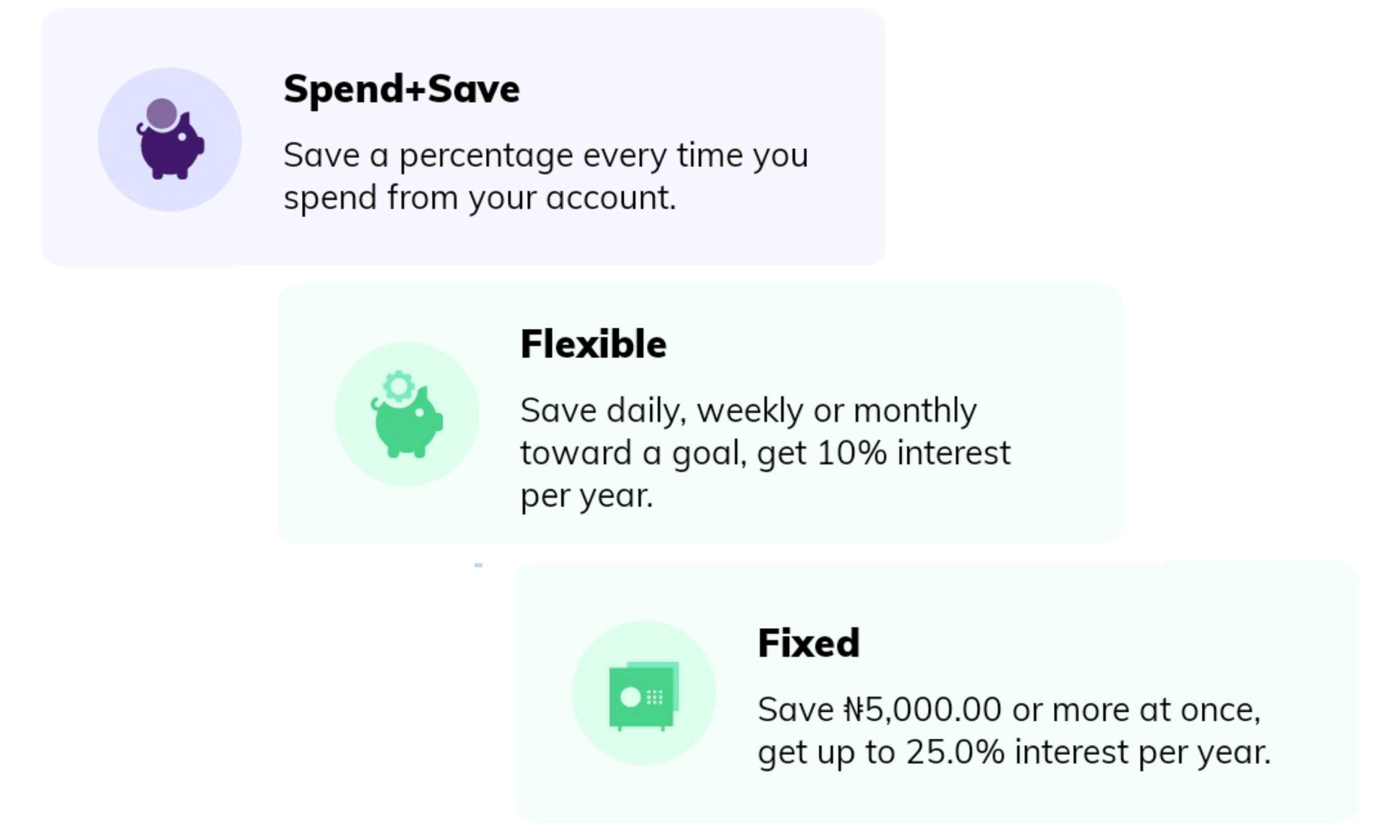 Spend+Save – no interest
Flexible Savings – up to 10%
Fixed savings – up to 25%
Spend+Save
This plan enables you to save a percentage of the amount you spend on your remaining balance. They automate the saving process. You can withdraw from your Spend+Save savings without fees.
This plan has no savings interest.
Flexible Savings
This plan enables you to save and withdraw up to 20% of your funds. Withdrawing over 20% of your flexible savings before reaching your goal will cost you all interest earned.
Annual interest rate is up to 10%.
Fixed savings
I didn't see a significant difference between the fixed plan and flexible savings on Kuda except the annual interest rate. They share a similar penalty for withdrawing. It is also not a locked plan.
Annual interest rate is up to 25%.
Kuda referral code PUJCKCHU 😉
What Savings App Should You Use?
Going by this blog post, Opay has the highest savings interest rate, but on a flexible account. If you are disciplined, you'll earn more for saving with them. Piggyvest and Cowrywise offer locked plans with pretty wonderful rewards for those who need extra locks to save properly.
I'm conclusion, these Fintech apps are secure and regulated by CBN. You are safe and can settle with any of the apps you feel comfortable with.
Do you use any other savings app that isn't mentioned in this blog post?
Do share!