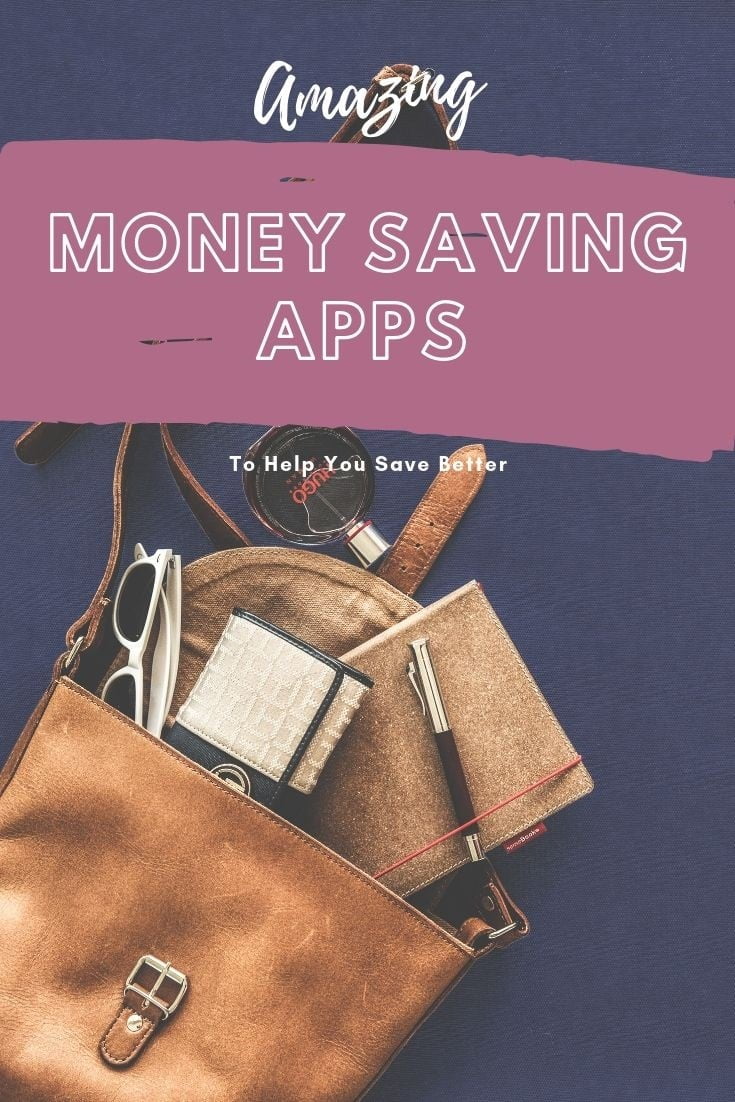 Money is such a magical asset. It comes and goes like it was never yours. Sometimes we plan so much for money but never get to work on these plans when we finally have it at hand. Apart from rigorous planning and whatnot, Nigerians generally do not have good financial habits. We are so horrible when it comes to setting aside an amount for rainy days or even businesses.
I never realized how much small amounts can add up until I was able to get myself a laptop with a weekly and monthly savings done on one of the reputable money saving apps for Nigerians. Bottom line: saving gets even easier when you make up your mind to get started.
Since you are ready enough to open this blog post, I bet you'll enjoy using any of the about to be listed money saving apps and also implement the tips on how to develop realistic money saving goals. Good luck as you begin saving for personal or small business needs.
How To Develop A Good Money Saving Habit
Create A Budget
If you have a monthly paying job or a consistent source of income, I assume you already have a budget. You should definitely add a savings budget so it doesn't have to be all expenditures.
Create a Saving Goal
Before I started saving for my laptop, I had outlined how much I intended to raise. I created my saving goal and gladly surpassed it. The most important thing to have in mind is the readiness to meet whatever savings threshold you create.
To create a meaningful goal, you should definitely choose something to save for.
No one starts saving for nothing right?
There are tons of things to put money aside for. A new gadget, holiday, study program, family, house, car, etc. There are so many to choose from.
Create A Saving Plan
Now you have a goal, ask yourself the following questions and ensure you give an answer. You can draw out a checklist for every answer you deem fit.
What do I do to meet or surpass my goal?
How do I start my savings journey?
How much will I save per day, week or month (as the case may be)?
For how long do I intend saving until I reach my goal?
Where do I save them?
Where Do You Save Your Money?
This section of the post will give a valid reply to the last question in our Saving Plan "Where Do I save".
Most of us are familiar with the conventional method of saving money in Africa. By all means, you should know what a piggy bank is. You may have owned one or better still a 'saving box' in the past. No, I am not about to convince you to create a savings box or the latter. The world has grown so much technologically that saving money is a lot easier now. No temptations or unforeseen circumstances.
Thanks to technology and innovative ideas, there are currently a lot of trustworthy money saving apps that will make you want to save. These apps are quite easy to use and understand. They have some impressive features that make saving better and effective even for Nigerians. I bet you will love whatever you decide to use.
Money Saving Apps For Nigerians
PiggyVest (formally PiggyBank)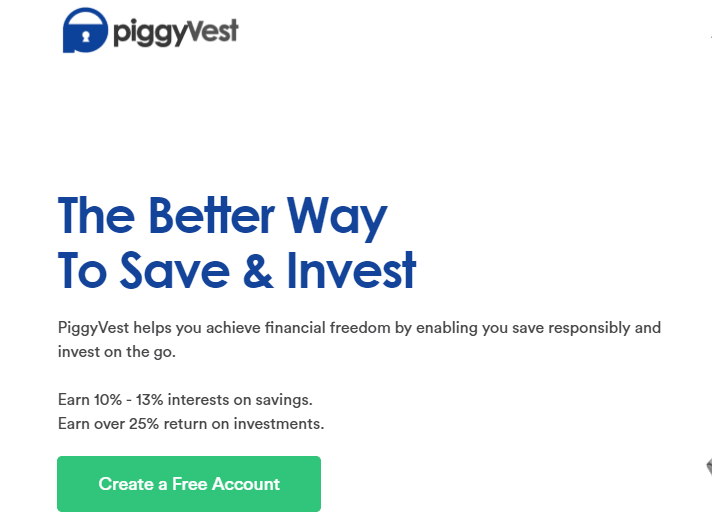 On a brief note, PiggyVest is a Financial Technology (Fintech) startup in Nigeria that runs an online hassle free savings scheme. It is affiliated with and monitored by UBA Nigeria PLC. PiggyVest makes saving super easy by offering 2 effective money saving plans "Quicksave and Autosave".
To save better, you can opt in for piggyvest's Safelock which enables you to lock parts or all of your money for a selected period. You will get an instant upfront interest of up to 25%.
To make savings even more enticing, Piggyvest introduced Investify to enable interested savers invest their funds in low-risk investment opportunities. Thus, the more funds you push into the investify scheme, the more money you make.
Piggyvest offers free quarterly withdrawal for unlocked funds. Withdrawing outside the free withdrawal days attracts a 5% penalty fee. You can withdraw your money once it's up to N3000 excluding the 5% fee if you are to withdraw outside the 4 free withdrawal days.
CowryWise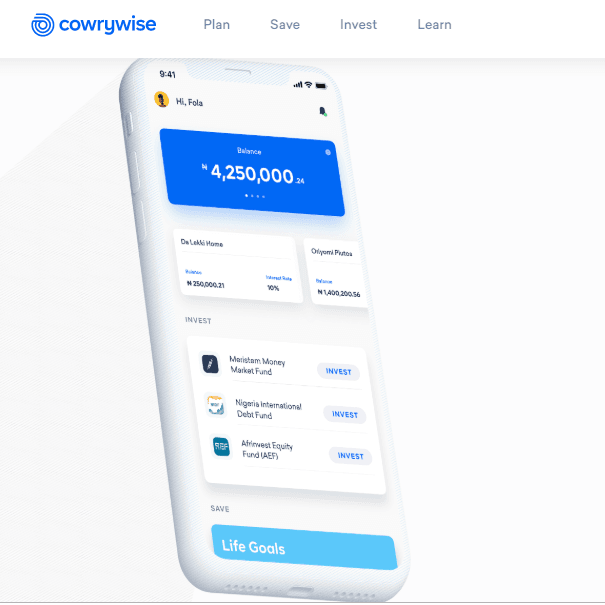 CowryWise is another savings app that encourages you to automate savings as well. It was launched in 2017. The app offers three savings options: periodic, fixed, and one time savings. These options come with impressive interest rates. Like most savings apps, you can lock in your funds for a period. You are entitled to amazing interest in every fund you lock up.
Cowrywise offers individuals the ability to withdraw their funds without restrictions or penalties. You can safely call this app a direct competitor and alternative to piggyvest.
Alat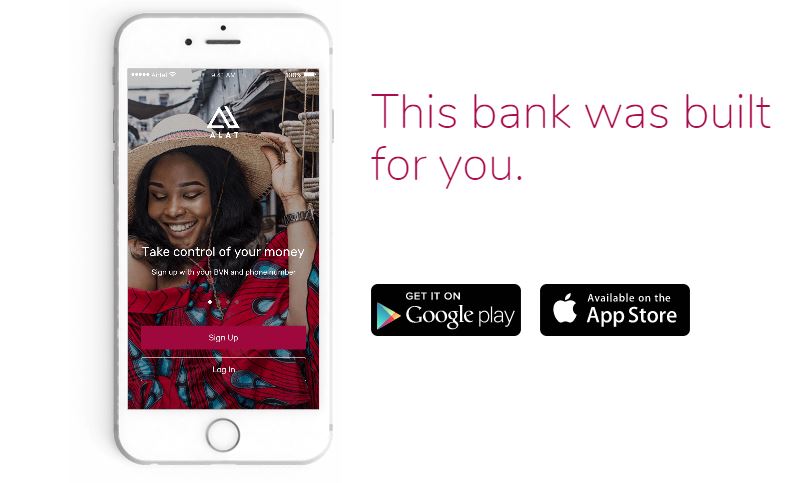 ALAT is a digital bank, the first if its kind in Nigeria. It is an innovation of Wema Bank Nigeria, developed to give you easy access to saving your funds and doing other bank transactions without being physically present at the bank.
With Alat Digital Bank, you can open a savings account using your phone number and Bank Verification Number (BVN) as well as other documents that you will be prompted to upload during the registration process. It's simple, convenient, reliable and requires no paper work.
SumoBank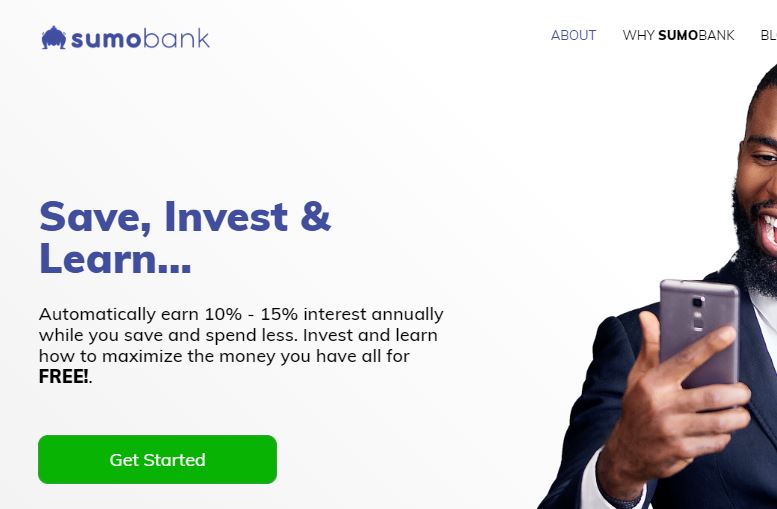 SumoBank is yet another money savings platform that encourages you to set cash aside easily and automatically. Sumobank is not your regular savings platform, despite being open to any savings goals. This innovative app aims to raise young millionaires in Africa at large.
Joining Sumobank can open doors of opportunities in your entrepreneur journey because you will get exposed to different successful businessmen, and entrepreneur classes as the case may be. Sumobank is also one of the best savings platforms to use if you are looking to save for business purposes.
KoloPay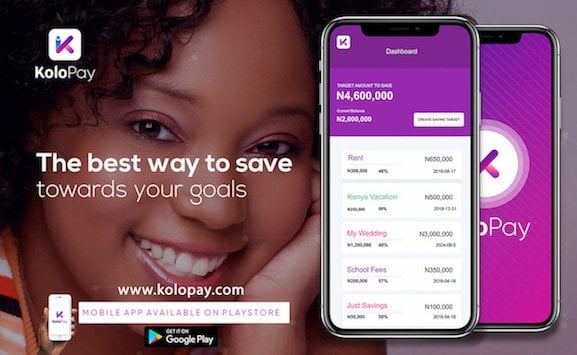 Kolopay is a more recent savings app that currently offers 2 saving plans: EasySave and Autosave. While easysave allows you to save money at any time, Autosave does the savings for you automatically. This depends on the schedule you choose. It can be daily, weekly, or monthly.
You can simply create a savings goal, set a withdrawal date and allow the app to auto debit your account until you reach your goal and withdrawal date. Just like other saving apps, Kolopay offers enticing interest rates, up to 10%.
Conclusion
Over the years, quite a good deal of money-saving apps for Nigerians have sprung up, and the truth is, there are more to come. Thus, I implore you to always do further research and read user reviews before settling for a money saving app. This post has given just an overview of each platform mentioned. Do well to visit their respective websites for more information.
Have you used any savings app apart from the above mentioned?