This blog post focuses on some of the best DIY self-care kit ideas you can use to keep you in the best shape even when you're feeling overwhelmed.
Here is the thing: our bodies will always get burned out. That is why it's important to take care of yourself so you can continue to function at your best.
Whether you're working a full-time job, raising kids, or juggling a million other things, always remember to set aside (even if it's a little) time to care for yourself.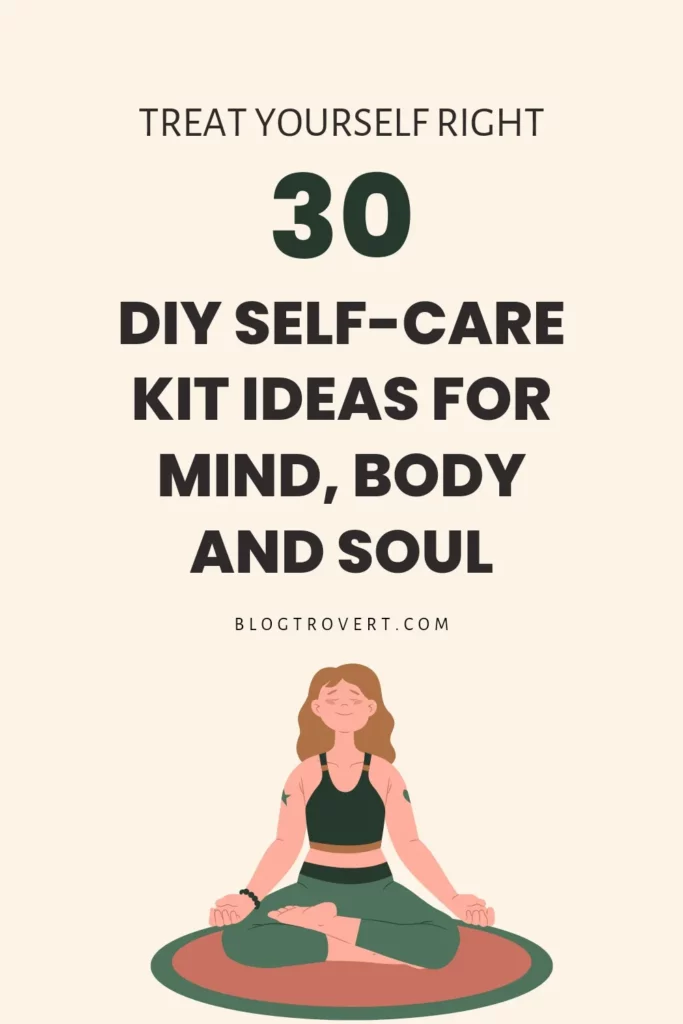 Self care is an essential part of our wellbeing, if we like it. You may think so little of this "valuable" practice that you easily ignore having the tools and doing the activities that can keep your body, mind, and spirit in good condition.
When you are healthy, it becomes easy to stay motivated every day at work, school, or anywhere you find yourself. So, make conscious efforts to focus on growing healthy self-care habits that can push you to keep going, even in difficult times.
We must understand that taking care of ourselves is a crucial part of having a balanced and healthy lifestyle.
Before we jump into exploring the 30 self-care package ideas I have compiled for you, let us go over a few basics of self-care.
What is self-care?
Self-care is a personal and individualized process that involves activities and practices to maintain physical, mental, and emotional health. Self-care helps to prevent stress, boosts our mood, and improves our overall well-being.
What works for one person may not work for another. It is important to experiment with different self-care activities and practices to find what is best for you.
Make self-care a priority and set aside time each day or each week to engage in self-care activities. Doing this can improve your overall well-being and lead a more fulfilling and balanced life.
What is a self-care kit?
A self-care kit, package, or box is a collection of items and tools designed to support and enhance an individual's self-care practices.
Self-care packages are a great way to make self-care practices more accessible and convenient. They provide a way for anyone to bring the benefits of self-care into their daily routine and to engage in self-care activities whenever and wherever they need them.
In short, a self-care kit is a personalized and portable toolkit designed to help you prioritize and practice self-care in a convenient and effective way in the comfort of your home, while traveling or away from home.
You can tailor your kit to your specific self-care needs and preferences, and may include items like bath salts, essential oils, candles, journals, and other items that promote relaxation and stress relief.
There are 2 ways to get a kit; putting it together yourself or purchasing a pre-made kit from physical or online stores.
Why do you need a self-care kit?
Let's go over some reasons you need a Self-care box or kit;
Convenience
A self-care kit provides a convenient way to engage in self-care activities anywhere. It allows you to have all the tools you need to prioritize self-care at your fingertips.
Personalization
It is easy to tailor your care package to your needs and preferences. You can create a self-care kit that supports your specific self-care practices.
Stress relief
Self-care kits provide a way for you to manage stress and relieve tension. You can include items like bath salts, essential oils, and candles in your kit to help you de-stress and relax.
Mental and emotional well-being
Self-care kits can help you improve your mental and emotional well-being. For example, a journal or book on mindfulness or positive affirmations can help to boost mood and improve overall mental health.
Encourages self-care
Having a self-care kit readily available can help you prioritize and make self-care a regular part of your daily routine. This can lead to improved physical, mental, and emotional health.
30 DIY self-care kit ideas to help you recharge and get back on track
Aromatherapy diffuser
People have used aromatherapy for centuries to promote relaxation, improve mood, and reduce stress.
A diffuser and a set of essential oils is a simple, yet effective way to bring the benefits of aromatherapy into your home.
Essential oils such as lavender, chamomile, and eucalyptus have a calming effect, while others like peppermint and lemon can energize and uplift your mood.
Adding a few drops of oil to the diffuser and letting the scent fill the room can create a peaceful, spa-like atmosphere..
Face mask & scrub kit
An essential part of self-care is taking care of your skin, and a face mask and scrub kit can help you do just that! When buying your mask, choose the hydrating one for dry skin, or the clarifying one if you have oily skin.
If you'd rather go the DIY route, you can make your own face masks with ingredients like honey, avocado, and turmeric. In the set, you can include different face masks such as clay, charcoal, and sheet masks, as well as face oils, creams, and other skin care items.
It's easy to find ingredients online or in health stores, and you can tailor the set to your own individual needs. With a DIY Face Mask Set, you'll have a fun and personalized way to practice self-care and show your skin some love.
Manicure & pedicure set
A home manicure and pedicure set can help you pamper your hands and feet, giving you the perfect excuse to take some time for yourself.
Choose a set with all the tools you need, including nail clippers, file, and buffer. You can also add nail polish in your favorite color for a pop of fun.
Taking care of your nails is a small but meaningful act of self-care that can make you feel good both inside and out.
An herbal tea kit
Creating a homemade herbal tea kit is one unique and creative self-care package ideas for 2023. Herbal tea has a range of health benefits, including helping to reduce stress and improve sleep quality.
With an herbal tea kit, you can make your own tea blends and customize them to your own tastes and needs. Start by gathering your favorite herbs, such as chamomile, ginger, lavender, lemon balm, valerian root, passionflower and create your own tea blend!
You can also find pre-made blends or tea bags for convenience. Then, get creative and put together a beautiful, personalized kit with your favorite mug, tea infuser, and additions like honey or lemon.
With your own herbal tea kit, you can indulge in the ultimate self-care experience without having to leave home.
Yoga & meditation kit
Number 5 on our list of 30 Unique DIY Self-Care Kit Ideas is to put together a yoga practice kit. Practicing yoga and meditation is a great way to relieve stress and improve your overall well-being.
To make the perfect yoga practice kit, you will want to include a yoga mat, blocks, a strap, a mat cleaner spray and a guidebook or video tutorials. You can also include other items, such as candles, essential oils, and calming music to create a more peaceful atmosphere.
With this yoga practice kit, you can take your self-care routine to the next level and enjoy the benefits of yoga from the comfort of your own home. You can start your day with some gentle stretches or end it with a relaxing meditation session.
Incorporating yoga and meditation into your daily routine can help you connect with your body and mind, and bring a sense of calm and balance to your life.
Weighted blanket
A weighted blanket can provide a sense of comfort and security, helping you to relax and fall asleep faster.
Weighted blankets come with either plastic pellets or steel beads fillings that provide gentle pressure to mimic the feeling of being hugged.
This pressure, known as deep touch pressure, can help to reduce anxiety and improve sleep quality.
Journal & pen set
Creating a relaxation journal is an easy and creative way to include a self-care activity in your wellness routine. You can use a journal with other self-care kit items to provide an outlet for stress and anxiety.
Begin by setting aside a dedicated space for your journal and gathering any materials you will need to make it such as a notebook, pens, markers, and other craft items.
Once you have your materials, start filling the pages with anything that helps you feel relaxed and brings a sense of calm. You can write about your day, draw, color, or incorporate quotes to evoke positive feelings.
No matter which activity you choose, your relaxation journal is a unique and personalized way to give yourself the self care you deserve.
Choose a journal with lined or blank pages, and a pen that feels comfortable to write with.
Make a DIY bath bomb set
Bath bombs are a relaxing and lush addition to your bath routine, and your DIY self-care package in 2023!
You need ingredients like baking soda, citric acid, essential oils, and a few other items you can find in your local or online store. You can also add dried flowers, herbs, and other natural ingredients for a truly unique self-care kit!
Once you have your ingredients, follow a tutorial to make your own customized bath bombs if you are new to making them.
Create a spa night kit
One of the best self-care package ideas you can put together for yourself is a spa night kit. Create your luxurious atmosphere.
with some candles, essential oils, a face mask, a bath bomb, and a cozy blanket.
To make your home spa night even more special, add items like a nail file, scented lotion, or a handmade body scrub.
Taking a few moments to pamper yourself with a spa night will leave you feeling more relaxed and rejuvenated. Don't forget to grab a comforting beverage of your choice to really enhance your self-care experience.
Spa bathrobe & slippers
A spa bathrobe and slippers can make you feel you're at a luxurious spa, even if you're just at home.
Choose a soft and cozy bathrobe and a pair of slippers that fit comfortably.
Wrap yourself in the bathrobe and slip on the slippers after a bath or shower, and enjoy the feeling of being pampered.
Skincare routine kit
A skincare routine kit can help you take care of your skin, and can include items like a face wash, moisturizer, and eye cream.
Choose products that are suitable for your skin type and follow a routine that works for you.
Incorporating a skincare routine into your daily self-care practice can help you look and feel your best, both inside and out.
Put together a massage set
Massage can be incredibly healing and nourishing, and a great way to show yourself you care.
You don't need to be a professional masseuse to give yourself a good massage. All you need is some massage oil, a massage ball, and a massage brush. Put it all together in a care package or container, and you have your own self-care kit!
Not only will it help with your physical well-being, but it will also be an emotional boost as you acknowledge your own need for self-care and relaxation.
Acupressure mat & pillow
Acupressure is a form of therapy that involves applying pressure to specific points on the body to relieve pain and improve well-being.
An acupressure mat and pillow can apply pressure to these points, providing a relaxing and effective form of self-care.
Lie on the mat or pillow for a few minutes a day and enjoy the many benefits of acupressure therapy.
Fitness kit
A fitness kit can help you stay active and healthy, even when you're at home. Choose a kit that includes items like resistance bands, a yoga mat, and a jump rope.
How to set up your DIY self-care box
Incorporating exercise into your daily routine can help you reduce stress, improve your mood, and boost your energy levels.
Build a calming music playlist
Consider building a calming music playlist for yourself as part of your self-care package ideas for 2023. You can use music to help you relax and encourage positive thinking.
Create a list of your favorite calming songs and choose relaxing songs that are easy to listen to. When you're feeling anxious or overwhelmed, put on your calming music playlist and let it help you relax and focus.
If you do not know where to start, you visit YouTube and search for "calming music" There are 100s of compilations to choose from or singles that you can pick to form your own playlist.
A calligraphy or lettering kit
Calligraphy is an art form that involves writing letters and words in a decorative and stylized way. It is a great self-care hack that can help you express yourself and focus on the moment.
Include a pen, ink, and paper in your self-care package, and set aside time each day to practice your calligraphy, and enjoy learning and creating.
Calligraphy can be a relaxing and therapeutic form of self-care, helping you to improve your focus and creativity. You can write affirmations and find a moment of peace.
Adult Coloring Book and Pencils
Adulthood can be stressful, so why not take a few moments to relax and unwind with a coloring book and pencils?
A perfect addition to any self-care kit, adult coloring books come in a wide range of styles, from calming mandalas to intricate abstract designs.
Grab a few colored pencils for yourself and get lost in a world of creative self-care.
Coloring can help you take your mind off of your worries and just focus on the present moment. It can also be a fun way to bond with your family or friends.
Scented Candles
If you want to create a truly special self-care kit, adding a few scented candles is the perfect way to make it feel extra special.
Scented candles bring a sense of calm to any space, and when you light them up, your self-care kit will fill with the aroma of your favorite scent.
Choose scents that represent the type of mood you want to create in your space and make sure to use safe, non-toxic candles.
Once they're lit, sit back and relax as the scent fills your space with a soothing atmosphere.
Plant & potting kit
Creating your own DIY plant and potting kit is a great way to add some green to your home and enjoy the therapeutic benefits of gardening.
To get started, you'll need some basic supplies, such as soil, a pot or planter, and any plants you'd like to grow. If you're just starting out, it's helpful to choose a few easy-to-care-for plants like succulents and cacti.
Remember that plants need regular care, so check on them regularly and give them the love they need to thrive. With the right care, your plants will bring beauty and life to your home for years to come!
Gardening is one of the most rewarding forms of self-care. A plant & potting kit is a great way to take a break and get your hands in the dirt.
A motivational book
When dealing with stress, depression, anxiety, or just feeling down, sometimes all you need is a little extra motivation.
A motivational book provides inspirational words of wisdom, stories of success, and practical advice to help you stay focused and motivated.
Keep your book in your self-care kit and take it with you wherever you go to keep your spirits high and your goals within reach.
Personalized Self-Care Planner & Stickers
Being organized and having a plan for self-care is a great way to stay on top of your well-being. A personalized self-care planner can help you do just that!
Use it to make to-do lists, create a healthy eating plan, and set goals for yourself. You can also add stickers to your planner to help you track your progress and make the process fun.
Pick up a few self-care stickers to help you get motivated, like inspiring quotes or images of your favorite things. This is one of the best self-care hacks for staying organized and connected to your goals.
Adult puzzle & game night set
Get your game night on with this adult puzzle and game night set! This set includes different puzzles, card games, and board games to keep you entertained.
It's a great way to practice self-care and stress relief, as well as bring some fun and laughter into your home. Paired with some snacks and a bottle of wine, this is the perfect self-care hack for a night in.
Guided meditation app subscription
One of the best self-care hacks you can add to your self-care kit is a subscription to a guided meditation app. This can provide you with a daily reminder to take a few minutes to yourself to relax and reset.
Guided meditation apps can help you learn how to practice mindfulness and, over time, you'll be able to use it as a tool to manage stress and improve your overall wellbeing.
With a guided meditation app subscription, you'll receive access to a range of meditations and audio programs to choose from, allowing you to customize your self-care experience.
Manifestation List
Creating a list of things you want to manifest in your life is a great self-care hack.
Writing what you want to create, from success in your career or relationships to having more fun, can be a powerful reminder of the goals and dreams you are working toward.
Putting your list in a place where you can see it will help keep you motivated and remind you to stay focused on your self-care and manifestation goals.
A self-care kit is the perfect place to store your list, and it will serve as a reminder to take care of yourself and manifest your dreams.
A sleep kit
Your self-care sleep kit should include a comfortable pillow, earplugs, and an eye mask to ensure a good night's sleep.
If you want to take it a step further, you could also include a soothing essential oil or a lavender-scented spray.
With this kit, you'll be able to have a good night's sleep that will leave you feeling refreshed in the morning.
A scrapbook and stickers
A scrapbook and stickers can be a fun and creative way to document your life and memories. Choose a scrapbook that fits your style, and gather your favorite stickers, photos, and mementos.
Arrange them in the scrapbook and add your own notes and captions. Scrapbooking can be a relaxing and enjoyable form of self-care, helping you to reflect on your memories and experiences.
A vision board
A vision board is a visual representation of your goals and aspirations. Choose images, quotes, and words that inspire you and represent what you want to achieve.
Arrange them on a poster board or a bulletin board and display it in a place where you'll see it every day.
Creating a vision board can be a fun and empowering act of self-care, helping you to focus on your goals and aspirations.
Budget Planner
Creating a budget is essential to helping you stay on track with your financial goals. A budget planner can make this process much easier, allowing you to quickly and easily track your expenses each month and monitor how much you are putting towards your goals.
With a budget planner, you'll be able to see where your money is going and account for unexpected expenses and ensure that you have enough money to cover them. You can make sure that every dollar counts and that you are on the right track to achieving your financial goals.
Personal grooming kit
A personal grooming kit can include items like a nail clipper, nail file, tweezers, and a toothbrush.
Taking care of your personal grooming needs can help you look and feel your best, and can be an act of self-care.
Keep a personal grooming kit at home or in your bag and make grooming a part of your daily routine.
A jewelry making kit
Making your own jewelry can be a fun and creative form of self-care. Choose a jewelry making kit that includes everything you need, like beads, wire, and pliers.
Follow the instructions or watch helpful videos on YouTube to make your jewelry, and enjoy creating something beautiful.
Wearing your personalized jewelry can be a way to feel unique, and can also serve as a reminder of your own self-worth and value.
Choose your box
You can DIY a self-care box or container to store your self-care items or buy one from your local or online store.
Thanks to YouTube, there are a lot of DIY tutorials you can follow to turn an empty box in your house into a self-care package.
You can find storage boxes on Aliexpress, Amazon or Etsy to organize your care items.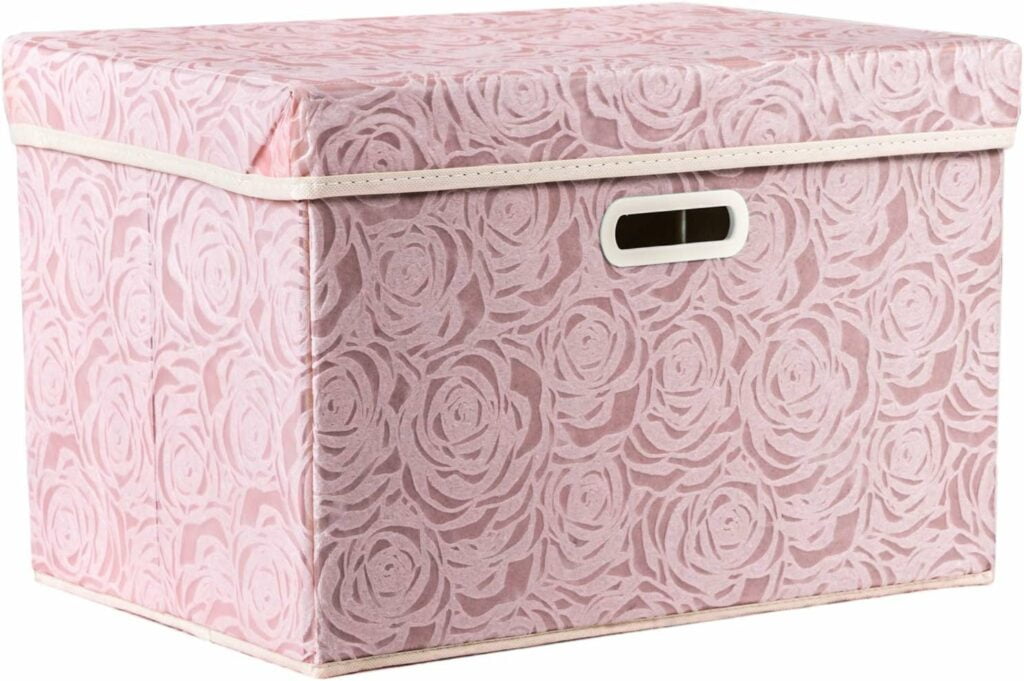 Organize the self-care items
Organize the items from your self-care list into the box and make sure everything has a designated place.
Deciding what goes in your DIY self-care box is a personal decision. Identify and assemble unique self-care items that elevate your mood.
Here is an idea for how to arrange your self-care kits;
Put your vision board and list of intentions somewhere visible, such as on the outside of the box.
Write reminders of self-care activities on sticky notes and place them in the care box.
Place items that require frequent use, such as your personal grooming kit, near the top of the box.
If you're low on space, store items like your jewelry-making kit in a separate container.
After setting up your DIY self-care box, place it in an easily accessible spot, like near your bed or couch, and replenish your self-care box regularly with new items, like fresh supplies for your vision board.
By following these easy steps, you'll be able to create a DIY self-care box that will help you take care of yourself and stay focused on your goals.
Conclusion
Creating a DIY self-care kit is an easy and affordable way to make sure you have the tools you need to take care of yourself, both physically and mentally.
It doesn't have to be expensive. The most important part is that you customize it to suit your needs and interests.
With the 30 unique DIY self-care package ideas we explored in this blog post, you can find the perfect combination of items to create a kit that helps you relax and recharge, whatever the year 2023 brings.
I may earn a commission from qualifying purchases made through the links on this blog, at no additional cost to you. For more information, see my Disclosure