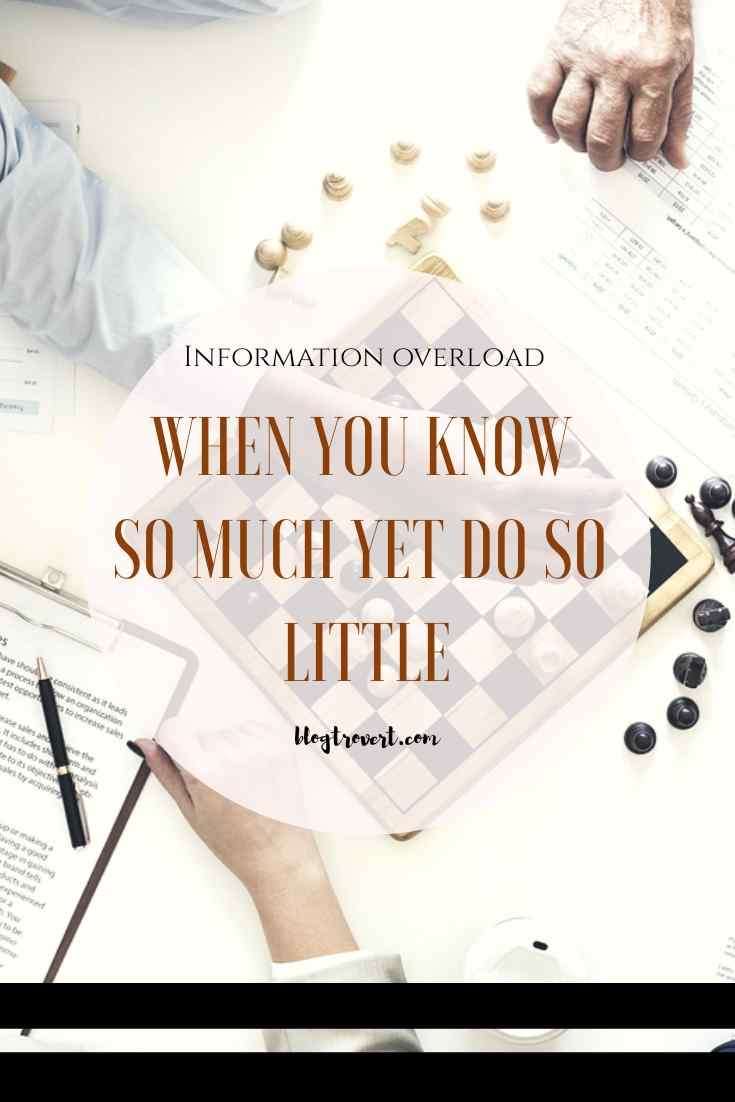 What is information overload?
Information overload (also known as infobesity or infoxication) is a term used to describe the difficulty of understanding an issue and effectively making decisions when one has too much information about that issue. – Wikipedia
With the above definition, an excerpt from Wikipedia's article on information overload, you will have gotten an insight on what the term is all about know what you are experiencing or have experienced in the past.
Information overload can be a major problem for anyone. It can make it difficult to focus on any one task, and it can lead to feelings of anxiety and stress.
What causes information overload?
Information overload is caused by a variety of factors, including the ever-growing amount of information available online and in the workplace, increased work demands, and our constantly evolving digital world. Here are some of the most common causes of information overload:
The expanding amount of online content
With so many different sources of information available online, it can be hard to determine which sources are reliable and trustworthy. It's important to stick to reputable sources of information, especially if you plan on using that information in your professional activities.
Increased work demands
Today's professionals are expected to do more with less time than ever before. If you're feeling overwhelmed by your work responsibilities, it may be due to increased demands from your boss or clients.
Take some time off to relax and rejuvenate yourself, and you'll be better prepared to tackle the new challenges ahead.
The ever-changing digital world
The digital world is constantly evolving, which can cause a lot of stress if you're not up-to-date on new developments.
Make use of helpful tools like Google Search and Google Sheets to help you find the information you need quickly and easily.
Avoid keeping up with trends and developments that you do not need. You don't have to be up-to-date on all the latest trends.
How to avoid with information overload
Information overload can be reduced by developing a system for sorting and reviewing the kind of information you take in.
Here are a few ways to deal with information overload:
Set boundaries
Create boundaries for yourself and stick to them. Establish specific times during the day or week when you are allowed to check your email, and stick to them. This will help you to focus on what is important and protect your time.
Get organized
If you find that you can't keep track of all the information, get organized. Create folders on your computer for each subject, and label them with specific keywords. This will help you to find information more easily.
Filter information
When you find yourself overwhelmed by the amount of information, try to filter it.
Ask yourself: is this important, relevant and worth my time? If the answer is no, delete it.
Set priorities
Make sure that you set priorities for your time and energy.
It is important to prioritize your goals and objectives, and to focus on the most important tasks first. This will help you to deal with the information overload challenges head-on.
Choose manageable tasks
Instead of trying to complete too many tasks at once, break them down into smaller, more manageable goals. This will help you stay focused and avoid feeling overwhelmed.
Set deadlines
Set deadlines for yourself and stick to them no matter how busy or overwhelmed you feel. Setting a deadline will help you stay on track and move forward with your priorities.
Take breaks
If you find that you can't focus on your work because of the information overload, take a break.
Step away from your computer and take a walk, read a book or watch a movie. When you come back, you will be refreshed and ready to tackle the information again.
Conclusion
By following these tips, you can manage information overload and stay on top of the latest changes happening in the world. What strategies do you use to deal with information overload? Let us know in the comments below.
Let's Be Friends
Enjoy my weekly newsletter and be the first to hear about latest posts.