This post contains a list of 10 profitable side hustles and hopes to encourage women who want to get extra money online.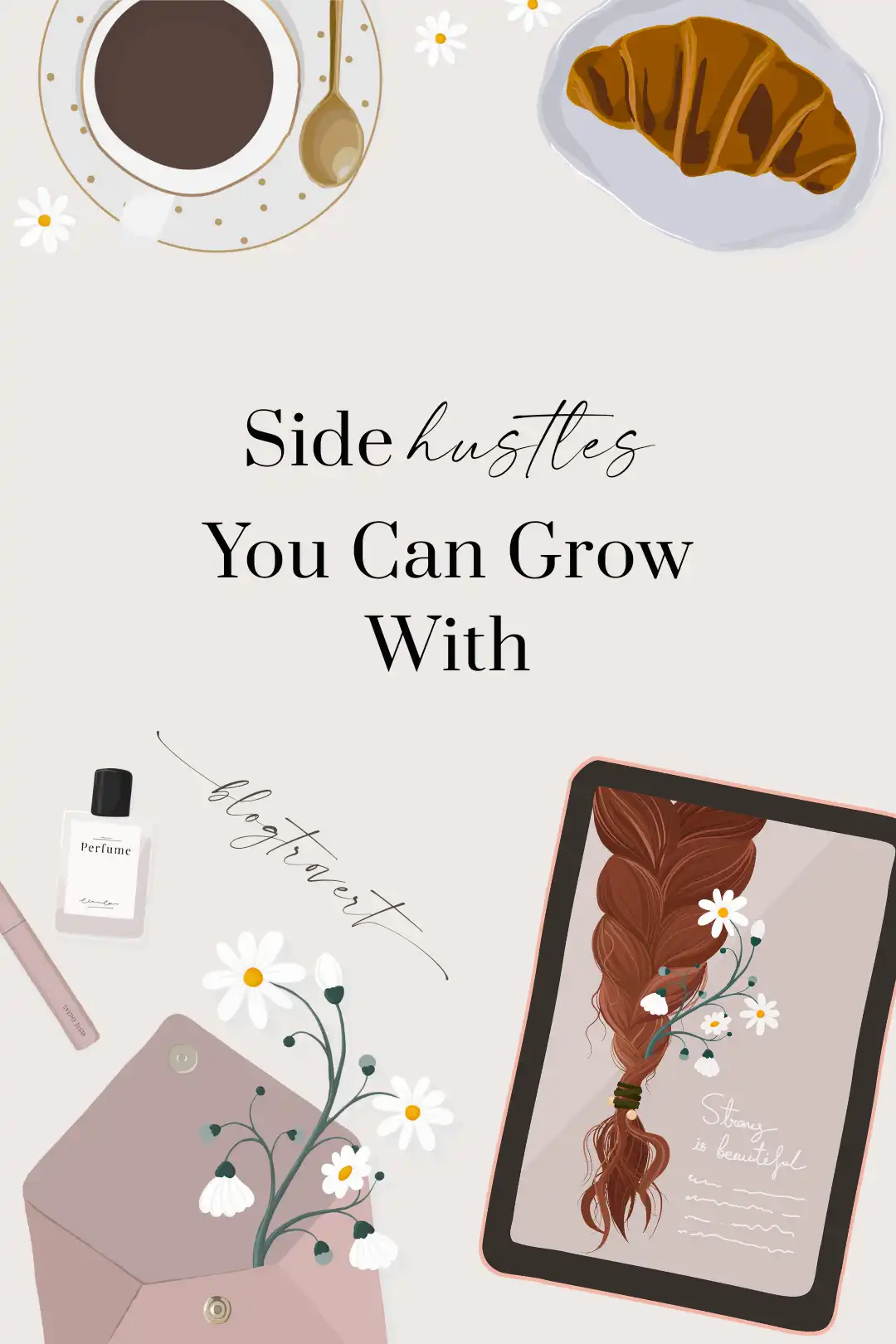 You're not alone if you are looking to earn an extra income to boost your finances! Some women wish to make more money, but need help to get started. Not to worry, we have just the list for you!
In this article, we'll provide you with ten side hustles that can help you make extra money. Whether you want to supplement your income or start a new business, these ideas will give you a head-start.
6 Things to Keep in Mind When Starting a New Business
Now that we have gone through some business ideas that any woman can do to make money online, here are a few tips to help you get started with your new business;
Know What You're Worth
Don't be afraid to ask yourself what you're worth. Though you can't easily measure your worth, having an idea is an important part of self-evaluation and setting realistic goals.
Prepare Yourself Mentally and Physically
Starting any new business is hard work. Make sure you're mentally and physically prepared for the challenge ahead. Powerful daily affirmations for women.
Get Support
Don't do it all alone. Get support from family, friends, and colleagues if you need it.
Don't Over commit Yourself
Don't put too much pressure on yourself to succeed. Take your time and build a firm foundation before jumping into more ambitious projects.
Be Flexible
Always be willing to change or adapt your plans as needed in order to meet deadlines or achieve success.
Be Patient
New businesses take time to gain traction and grow, be patient and allow things to progress at their own pace.
10 Side Hustles For Women Who Want To Make More Money
Now you know what to put in place as a new business owner, lets us jump into the ideas we have prepared for you.
Explore these side hustles for women and pick any idea that will help you make extra money on the internet.
Sell Handmade Crafts Online
If you are a creative craftsperson and enjoy creating handmade crafts, sell them online! Marketplaces like Etsy offer a suitable space for you to sell your crafts online. The fees associated with setting up an account are very low.
Some craft ideas for you; home-based businesses like baking, sewing or jewelry making. Anything that brings in extra income is worth doing!
If you don't feel energetic about creating physical crafts, you can create digital downloads like printable planners, journals, arts, illustrations and more.
Etsy is the largest online marketplace for handmade crafts or digital files. You can also set up a store on Shopify or WordPress with WooCommerce.
Offer Freelance Services to Other Businesses
If you have a skill or knowledge that other businesses could use, offer your services as a freelancer. This can be anything from social media marketing to data entry. There are many online platforms that offer freelance opportunities.
An example is Fiverr Upwork; you can find jobs and bid on projects from clients all over the world these platforms.
Check out Upwork or Fiverr for freelance opportunities matching your skills and interests.
Start a blog and monetize through advertising and affiliate links.
It is possible to make money blogging from home. You can write about anything that interests you and attract a large audience of readers. If you have some writing experience under your belt, starting a blog could be your gateway to making money online.
Do you have an interesting story?
Start a blog and share your stories with the world.
Once you've successfully scaled your blog, you can work with an advertising company or sell an advertising space in your blog. Another highly recommended way to make money from your blog is to start affiliate marketing or sell your own products.
Get Inspired; here are 10 success blogs by women
Start a web Development Business
If you have a knack for coding or design, you can start selling website themes and designs. You can create website design for platforms like WooCommerce, Shopify, Squarespace, Showit, Webflow and Wix.

Each of the aforementioned web platforms have their core programming language and guidelines that you must adhere to.

If you have no coding skills, you can become a no code website designer by using page builders that's come with most of these platforms.

WordPress for one has lots of page builders like Elementor and Gutenberg block plugins like Coblocks.

Choose any of these platforms that you can develop your skills in and get designing.
Do Research For Companies and Offer Consulting Services on The Side.
One great way to make money from home is to offer your services as a consultant. You can research companies and offer your services to help them with their business operations. This could include things like marketing, product development, or even financial consulting.
Before you offer any consultancy services, ensure you have the proper licensing and certification. If you're not qualified to offer your services as a consultant, be sure to disclose this to your potential clients.
Offer Your Services as a Virtual Assistant.
Monetize your spare time by becoming a virtual assistant. If you have a 9-5 and need an extra income, you can easily combine this hustle with your job.
Virtual assistants provide help with a wide range of tasks, from administrative work to website design and development or research projects.
If you have experience working with computers and internet-based applications, this could be the perfect opportunity for you!
Create and Sell Courses Online
Create and offer educational courses on topics such as social media marketing, website design and development, or accounting for business owners looking to up their income potential.
This could be the perfect side hustle for someone who loves teaching.
Write and Sell eBooks
Write and sell eBooks on topics such as social media marketing, website design and development, or accounting for business owners looking to up their income potential.
You can make money on the side selling ebooks while working full time. Aside from earning a commission on sales, you also have the bonus of building an audience of potential customers who may be interested in your other products.
Offer Paid Search Engine Optimization (SEO) Services
Through the years, businesses continue to bring operations to the internet. The need to structure their online business to reach more people organically (via what they search for) is what we know as search engine optimization.
There are a lot of businesses in need of increased online visibility for their products and/or services, and you can benefit from this.
If you have experience optimizing websites and have a knowledge of search engine algorithms, this could be the perfect opportunity for you. You must have a sound knowledge of Search Engine Optimization skills before you start this business.
New to SEO?
Take a course, learn more about search engine optimization and become a master of your craft before you get started.
Offer Paid Transcription Services
Transcriptionists convert recorded or live audio files to written contents. If you have good listening skills, can pay attention to details and want to make additional money online, offer transcription services through online platforms like Upwork or transcription websites.
Freelancing is a great way to get started in the transcription business. You'll be able to build your reputation and garner the required experience for the future.
You can charge based on the amount of work completed, the time spent doing the job, or any other factors that may be important to you.
Some companies need transcriptionists to help with their work; If you have the skills, this could be a great opportunity for you to make money on the side.
Tips To Help You Get Started and Make Money With Your Hustles
Dear women, you too can make money online. Here are a few tips to help you get started with your new hustle:
Do Your Research
You need to be familiar with the business, market, and competition. This will help you make informed decisions about starting a business venture and help you determine if the business is something that is workable for you to pursue.
Get started with small goals.
Setting smaller goals will help keep you motivated and on track as you work towards achieving larger goals. This will also prevent you from becoming discouraged if your initial efforts do not result in immediate success.
Be Innovative When Starting Out
There are no specific rules to achieve success in any business. You must be smart, ready to experiment and take risks!
Have a Solid Marketing Plan
Have a solid business plan and marketing strategy in place before starting any of these hustles, as without proper planning, it's difficult to achieve desired results.
Prepare to Work Hard
Most of these hustles require long hours spent on the phone, online, or in person meeting with customers. So buckle and get ready for the bumpy ride and stay consistent.
Be Willing to Take Risks
Most hustles involve starting up new businesses from scratch, which is risky but rewarding if done correctly.
Stay Organized and Plan your Activities
Planning your activities and organizing your time will help you stay on track and avoid wasting time.
Be Creative
Be creative with how you can bring your hustle to market and make money from it.
Prepare to Pivot
If your hustle isn't working as planned, be willing to change it up and try something new.
Be Patient
It takes a while for some hustles to generate income. Encourage yourself to stick with them for a while.
Have Fun
Where is the fun if you don't enjoy yourself during work? You'll likely not make much money from anything you don't enjoy doing.
Dear Women, Stay On Par with Your Money Goals!
You can make more money online if you work hard. Learn a new skill, start a craft business, build yourself and stay consistent!