Need some helpful tips and positive new year affirmations?
I have got you covered!
There Is No "New Year New Me" Without Lies
I honestly don't want to go down that tunnel, not now, not ever. You are free to sing it out loud to yourself. Just remember, nothing really adds up from such yearly declarations. Stop waiting to answer to why you ditched your "new me" slogan; simply accept that there's no new you every year.
Rather, strive to be better.
The last year was one hell of a year. Boy! Like you, I'm happy to be in a new and hopefully better year. As much as we are all spreading positive vibes and tasking the new year with burdens of happy expectations, absolutely no one knows what to expect from the year. But, it's okay to be optimistic, I am.
As much as we've grown to reset life at the start of every new year, we should remember that nothing resets but the calendar month. The world didn't resolve to roses at the start of the year, the struggle continues and oh, our personal battles are also intact.
Bad habits and attitudes do not disappear at year ends. The only actual "new you" that's certainly true is "aging".
You should make it a duty to yourself to always make do with the moment. Stop waiting for the year end to clear your spam folder or fix your home – more like an excuse to procrastinate.
3 helpful tips for the new year
A better way to jump into the year is by daring to be a better version of you. This year, you can promise yourself to boost your self-confidence, no matter how hard fear plays with your emotions.
There is no new you, but certainly, there can be a better you that makes healthy changes for a happier life.
Don't Wait For The New Year To Refresh
First, I'm not downplaying anyone's choice to wait 365 – 366 days before starting afresh, but you can make a change at any time of the year. August is as good as January and every other month. When you feel the need to fix something, just get on with it. Stop waiting!
Start The Year With Goals if You Can
Your goals are nothing far from resolutions if you don't plan them properly. For the first time, I'm looking to work with actual goals, void of unrealistic expectations. This year, I'm daring myself to be better with life and my crafts. I'm more specific about what I want to achieve through the year and last, there is no pressure or deadline – I simply want to make progress and grow. 
If you are yet to draft out your goals for the year, there's no need to rush. Take out time to prepare yourself and gather all the information you'll need to scale through the year. Just remember not to drown yourself in plans and expectations. You'll only have procrastination and yourself to blame. Be realistic and reasonable with your goals. It makes everything easier for you.
The only thing new about us this year is the number patching itself to our age and unless we want to keep singing the "new me song" every year, actions need to be taken.
Be Kind To Yourself
I am practising more kindness all year round. This time, I want to be kinder to myself. I'm not out to pressurise myself or offer little to me. I hope you do the same every day.
Stop being a disappointment to your beautiful soul.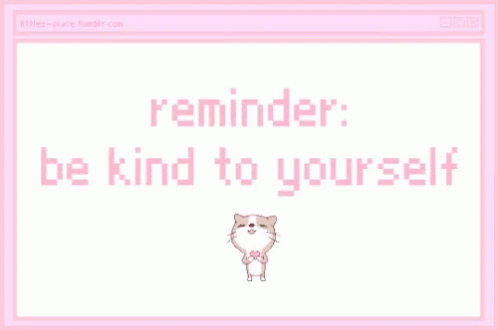 One way to be kind to yourself is to teach your mind to be positive, and affirmations are just the perfect way to do that. With positive affirmations for the new year, you will be able to have better thoughts and see the year in a more positive light.
50 Positive New Year Affirmations
Whether you're looking to achieve specific goals or simply focus on having a positive mindset, these affirmations for the year will help get you started.
I can not wait to see what the new year has in stock for me.
I am grateful for the blessings and all the good in my life right now.
I am committed to making this new year my best year yet.
I am optimistic and believe that I will achieve all my year goals.
I know I can handle whatever comes my way.
My dreams and goals are attainable, no matter what others may think or say.
Last year was a learning year for me, and I'm ready to apply what I've learned in this new year.
My intuition is always correct – everything will work out as it should.
My faith is strong and will guide me throughout this year and beyond.
I am surrounded by supportive people who care about me and want only for me to be happy.
My family, friends, and loved ones are my source of strength and support.
I am grateful for all the love in my life right now.
I am at peace with myself and my past.
I accept myself with what I am now and what I will become in the future.
My heart is open to new possibilities and experiences, and this new year will be a year of growth and learning for me.
The good that has happened to me this year is only the beginning; there's so much more to come!
This year is the year of manifestation. Everything I desire will come into my life if I make it happen through positive intentions and focused effort.
I am grateful for all the knowledge and insights that I've gained this year.
This is a year of new beginnings, and I am excited to begin anew with all the possibilities that lie ahead.
My dreams, wishes, and goals for this year are very important to me, and I will make every effort to achieve them.
I am grateful for the love in my life right now and I know it will continue to be a strong source of support throughout the year.
This is a year of growth and change; let's embrace it and all that it brings!
I am grateful for the opportunity to be alive and experience life.
I am grateful for the strength and courage that others have shown me throughout my life.
I am grateful for the health and well-being of myself and those around me.
This year is the beginning of more beautiful years to come.
Let's Be Friends
Enjoy my weekly newsletter and be the first to hear about latest posts.