Affirmations are statements you repeat to yourself daily or as often as you think is necessary to create positive change in your life.
They can help you stay focused on your goals. Affirmations motivate you when times get tough in businesses or other areas by programming your subconscious mind for success.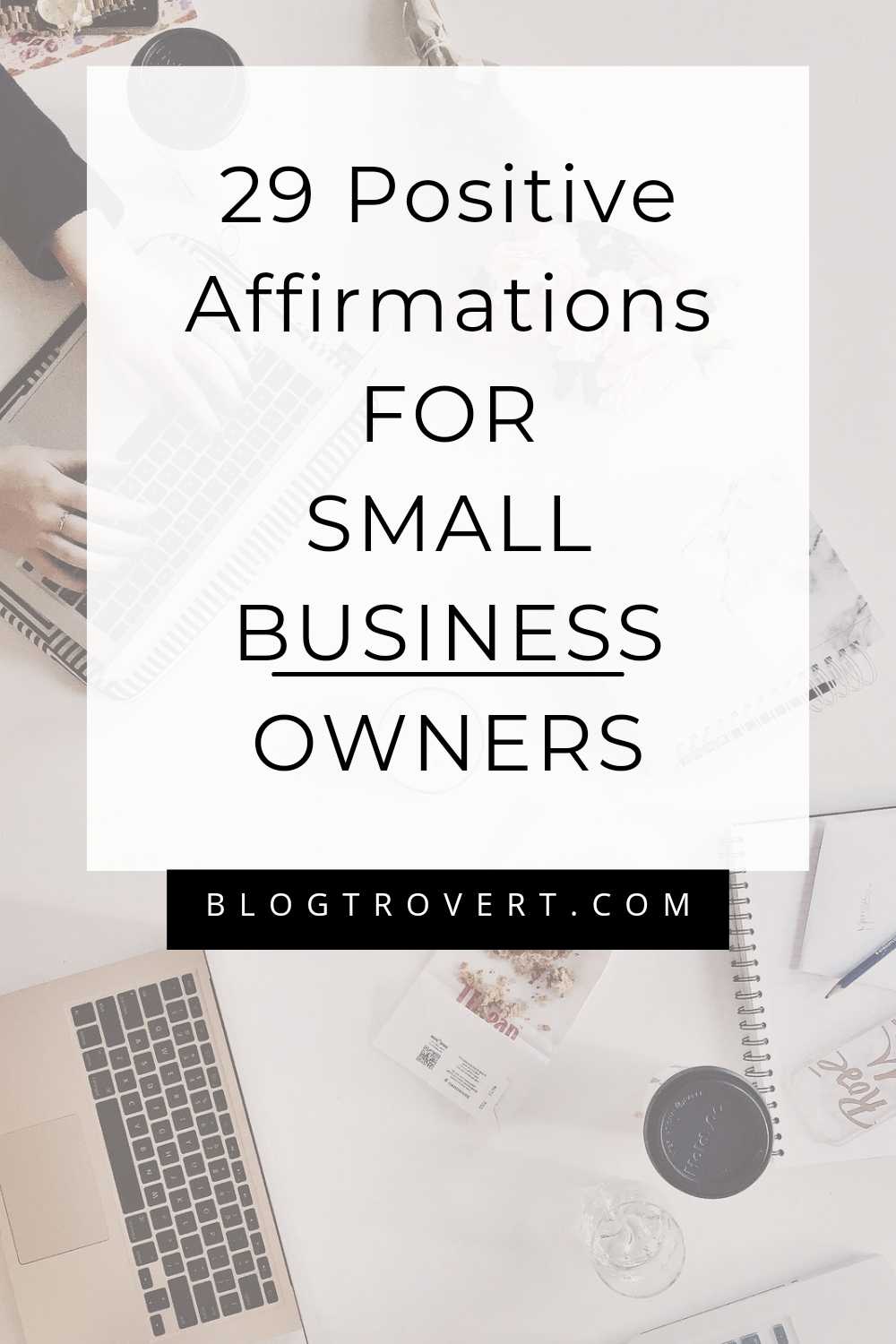 Why use Affirmations?
There are many reasons to use affirmations in your business. Here are a few:
Affirmations can help you focus on your goals and stay motivated.
They can help you overcome obstacles and reach your goals.
They can help you shift your focus from negative thoughts to positive.
Affirmations can give you a sense of peace and calm.
They can help you connect with your subconscious mind.
They can help you develop positive attitudes and beliefs, which can lead to success.
They can be a source of comfort and support in times of stress or adversity.
Tips for Using Affirmations for Success in Business
There is no one specific way to use affirmations for success in business. You can use them as a tool to cleanse your thoughts, fight imposter syndrome and anxiety. You can also use them to prepare yourself for a task or business goal.
When using affirmations to ignite success in business, it is important to keep in mind the following tips:
Make a list of your business goals, and write a positive affirmation for each goal.
Choose affirmations that reflect your beliefs and values.
Make sure the words you choose are positive and encouraging.
Be patient with yourself; it may take some time to become accustomed to using affirmations effectively. Be persistent; if you keep at it, you will reach your goals.
Refine and repeat your affirmations throughout the day, especially when you feel stressed or challenged.
29 Affirmations for Business Owners
I am confident in my ability to make ground-breaking decisions.
I can and will handle any situation that comes my way.
I can and will meet and exceed my goals.
I am resourceful and able to find solutions to problems.
I  am a creative thinker and can come up with innovative ideas for my business.
I am motivated and driven to succeed, and no obstacle will stand in my way.
I am comfortable taking risks and am confident in my ability to succeed, no matter what the outcome may be.
I am committed to my goals and will let nothing stop me
I am open to new opportunities and willing to take risks.
I am an innovative thinker.
I am passionate about my work and enjoy what I do.
I am thankful for the success I have achieved thus far.
I am a successful entrepreneur.
I am in control of my business destiny.
I am focused and driven to succeed.
I am open to new opportunities and success.
I am confident and optimistic, and believe in the potential for success. 
I am a determined and successful person.
I am a self-starter and take responsibility for my success. 
I am motivated and determined to achieve my business goals.
I am confident and know that I can achieve everything I set my mind to.
I am proactive and take steps to make sure of my success. 
I am a flexible person, open to change and willing to try new things.
I am a positive thinker and believe in the power of positive thinking.
I am persistent and never give up.
I am a resilient person who bounces back from setbacks.
I am a hard worker and always put in the extra effort.
I am an ingenious problem solver who can find solutions to problems.
Success and achievement naturally come to me.
Positive thinking is one of the most important tools that you can use to achieve any goals, it doesn't matter if it's in business or other works of life.
Using Affirmations in your business and daily endeavours is a sure way to help program your subconscious mind for success through positive thinking.