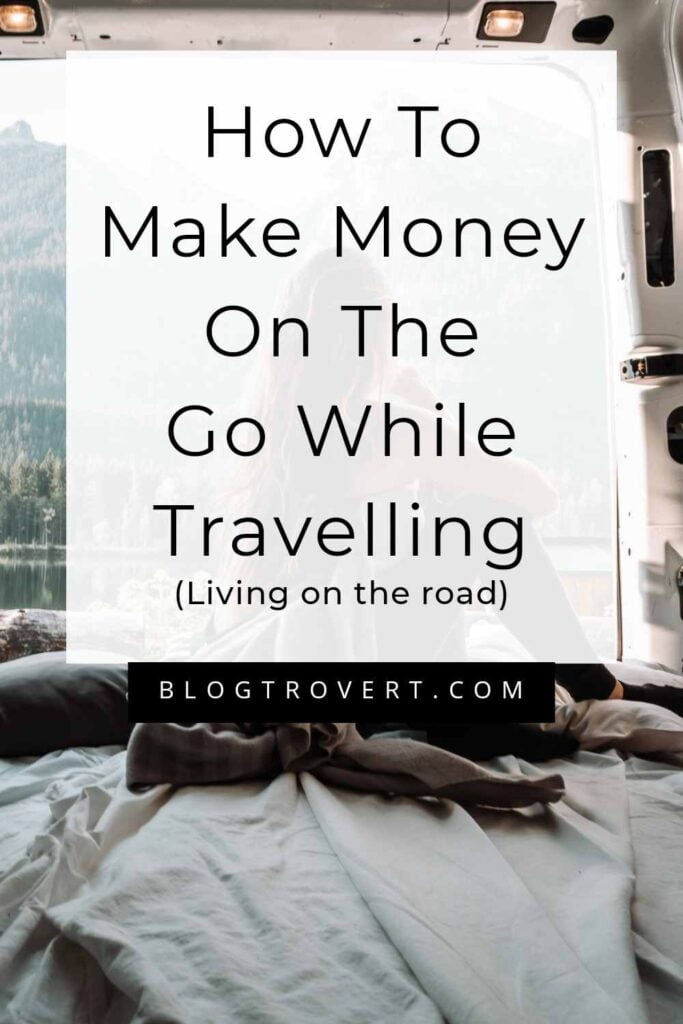 Only in the last decade did it become trendy to build out a van, RV, or bus and live on the road. Moving from city to city, state to state, and even country to country has an exciting appeal, so it's safe to say that many people are taking that route in life because of the fun-filled experience. Old or young, there is no perfect time to live on the road and possibly make money doing so.
How To Make Money Living On The Road
Of course, the main question people ask when they begin the trek of their life is, "How will I make money and sustain myself along the way?" Although it is often cheaper to pay monthly car insurance than pay your house rent, you will need money to pay for gas/petrol, food, tourist activities, and other additions required to make your home on wheels near perfect! 
Two of the best ways to make money living on the road involve one word: shipping. Whether you are shipping in-person or online, it all depends on who you are and your personal preferences.
Drop Shipping (Online)
If you are tech-savvy, then drop shipping will be your easiest method for income while traveling. This method of shipping doesn't require much website presence but a lot of marketing and advertising via social media and search engines.
All you have to do for dropshipping is link up with a company whose goods you can relate to and sell, and set up a user-friendly website using WordPress, Squarespace or Shopify. These platforms require no coding experience, but an eye for design will take your store to the next level. Once your website is set up and photos of the items are uploaded and integrated with the company you are drop shipping for, every order made will go directly to them and they will handle the rest!
As a dropshipper, your primary responsibility is to market your website through platforms like Facebook Business, which allows you to target a specific audience based on their preferences, interests, and demographics. Advertising is not free, so you can also start with organic marketing, like finding those same people through hashtags and other means on social media and sending them direct messages.
Direct Shipping (In-Person)
For the non-tech-savvy, you don't need to worry about developing a website, as there are sites already set up for you, like Shiply.
https://www.shiply.com/us/load-board will be your new best friend as you explore the United States, a large marketplace.
How It Works
First, you set up an account as a direct shipper and set your location preferences, which can be changed as you move from place to place. You can see in your area the kinds of things that need to be shipped and to where.
When you find something you have the capacity to ship along your route, you can make a bid on the shipment. The bidding process lets the customer know how much you would like to get paid for your services in comparison to other shippers. Your ratings will also affect your likelihood of being accepted.
Currently, this is a growing business, so it's best to get in it while it's young. Having a couple of good ratings will rank you higher than your competitors!
The thing about working from the road is that sometimes when the work is good, you might have to stay a little longer than planned. If this happens, don't get your hopes up! Instead, think of it as saving money so you can go some time without having to work.