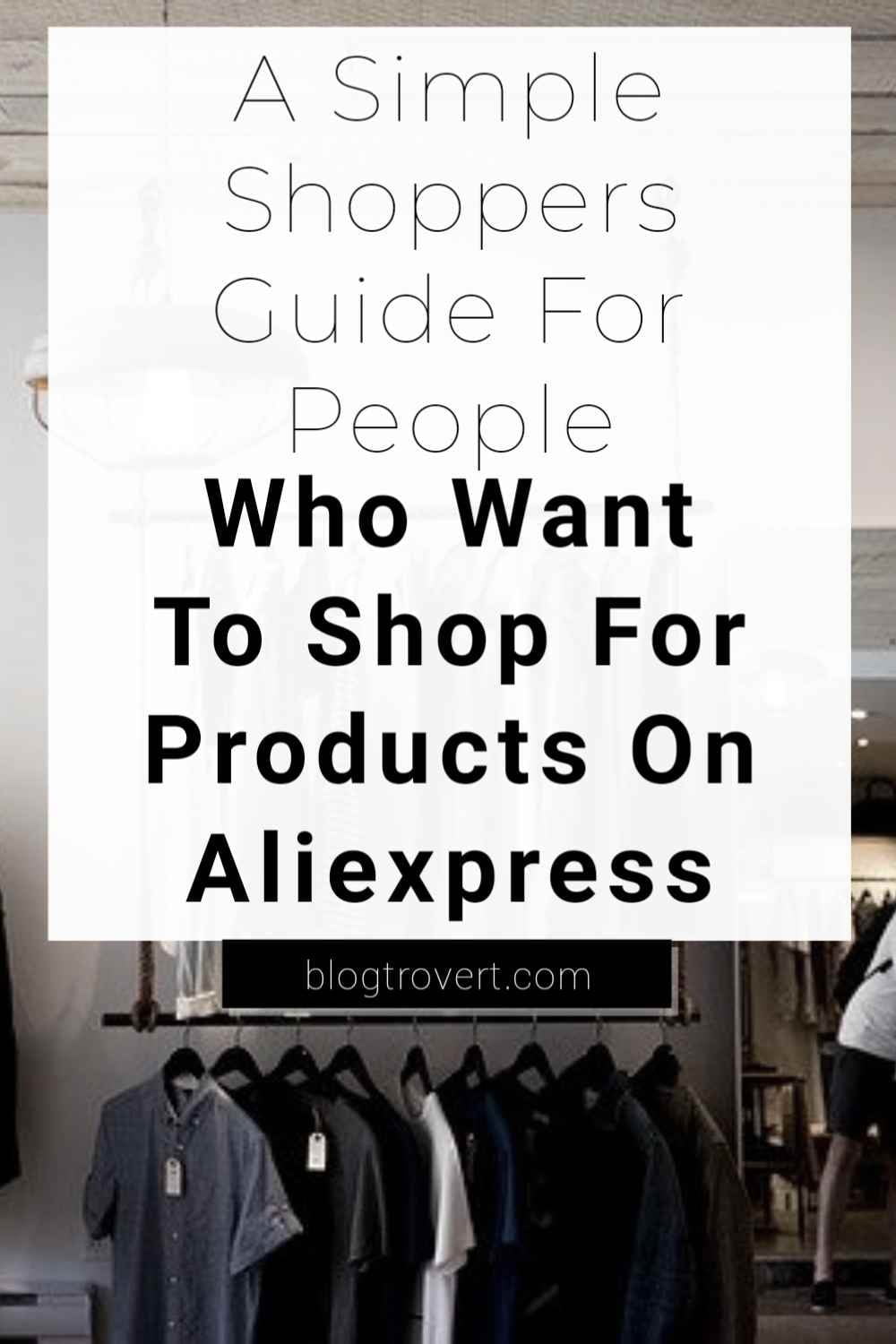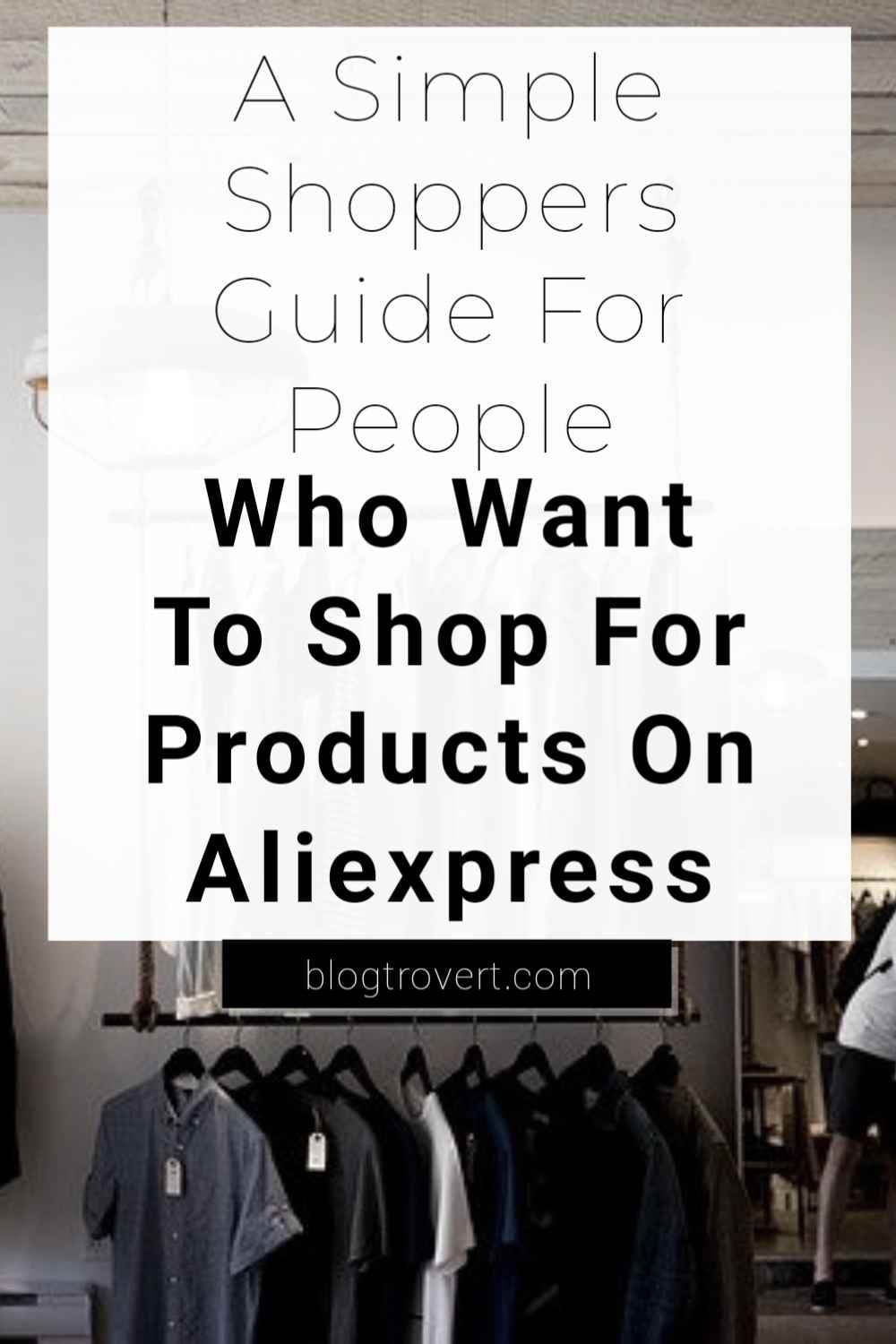 If you are looking for genuine AliExpress reviews that will help you know if the online marketplace is a great place to purchase your next product, then I bet this post will definitely help you decide.
What is AliExpress?
AliExpress is an online retail service that is based in China. It is owned by Alibaba and launched in 2010. The website is made up of small businesses in China and other countries, such as Singapore. The marketplace is largely open to international buyers. – Wikipedia
AliExpress has different sections with roughly 13 categories. Fashion tops the list of the most patronized sections in the site. You can buy almost all kind of products. Most of which are offered at very affordable and questionable prices.
In 8 years, AliExpress became one of the world's largest online marketplace connecting buyers and sellers all over the world.

My Honest AliExpress Review
This review is coming from someone who shops occasionally on AliExpress. It is not in any way biased.
When you do a simple Google search, you will bump into different AliExpress reviews. While some are positive, others are negative and that is understandable. I will be detailing stuff I like and dislike about the online marketplace.
It's over 3 years since I started shopping on AliExpress for women clothes and accessories. So far, my experience has been amazing.
When I started out as a buyer, I didn't do much research and I knew little about shopping online. I'd say I was lucky enough to start off with good sellers.

Pros of Shopping on AliExpress
Below is everything I like and dislike about the marketplace.

1. Amazing place to shop on a budget
One great thing I love about AliExpress is the fact that it is filled with affordable products. You can get a revamp by spending a considerable amount of money. Compared to other marketplaces and shops, I recommend AliExpress if you are looking to buy great stuff but on budget. A simple search will give you hundreds of the exact or similar product you want to buy at very cheap rates.

2. Easy Way To shop directly from China
Most sellers on AliExpress are located in China, a country known for her cheap products. So, this online platform is one good place to visit if you want to shop for some made in China products.

3. The Marketplace is Beautiful and Easy to Navigate
The website and app are so beautiful that you might want to spend more than your budget. It is so easy to understand and navigate. Even a new user wouldn't have much issues using it for the first time.

4. Tons of Choices to Make
I bet you know how amazing it is to make different selections and price comparison while shopping. On AliExpress, there are lots of similar products to choose from and compare. You can also have an idea about the quality of any product with the reviews of previous buyers.

5. AliExpress Buyer Protection
The buyer protection offered on this platform is one thing that has kept me safe in the marketplace. Whenever you want to shop in this market, always remember that it offers the following guarantees:
Full refund if an order does not get to you within the promised delivery time
Full or partial refund if the product received is different from the original product ordered.
If you choose a full refund, you will have to return the product. But if you choose a partial refund, you'll be refunded half of what you paid then keep the product.

6. Free Shipping
Can anyone ever list the stuff they love about AliExpress without mentioning her free shipping?
With simple filtering, you will get products that can be shipped to you free of charge. There are also very inexpensive shipping attached to so many other products.

Cons of Shopping on AliExpress
There is definitely a lot to love about the Asian Online marketplace, but whilst there are pros of shopping in the marketplace, there are also cons.
Below are a few ugly things about the shop that I hate.

1. Processing time
Normally, once you've paid for a product, you'll expect that it gets shipped in no time. In AliExpress, the processing time lies on the seller and most of them often take more than 5 days to wrap and send out products for shipping. This time wasted often increase the buyer's wait time.

2. Delivery Time
One thing I'd tell anyone looking to shop on AliExpress is that delivery takes quite a lot of time. The shortest time I've waited is 15 days and I was extremely excited. It actually came in earlier than expected. In most cases, you will have to wait for a month before you finally get your order.

3. Crappy sellers
Obviously one of the biggest problems on AliExpress. There are lots of crappy and petty sellers who simply want to make profit off worthless products. They do not put the buyer into consideration. I once read a review on AliExpress. The buyer complained of receiving an empty package. How crappy can anyone be?

4. Low-End Branded Products
If you've visited AliExpress, you may find extremely cheap branded goods. I'll advise that you don't buy any branded goods from the marketplace, especially when they are super cheap. It will likely end up being a crappy replica and you'll regret it.

5. Product Selection Can be Overwhelming
I bet you, making a choice on what product to buy on AliExpress is overwhelming. There are too many options with good user reviews that you wouldn't know which to settle for.

6. Fake Buyer Reviews
There are lots of bad sellers who purchase fake reviews to deceive unsuspecting buyers. Most buyers depend on reviews to tell if a product and seller is reliable. Sadly this can be a setback, but hey, don't fret yet. There is always a way to know if a review is genuine or purchased.

7. Possibility Of Goods Not Getting To You
If you have stumbled on someone else's review, I'm pretty sure you will know that in some cases, buyer's don't get their products after waiting patiently.
Goods not getting to buyers is often as a result of bad sellers or logistic problems. I know this is scary and disappointing but you can always create a dispute and request a refund. Yeah, you can't get back your time wasted on waiting for an invisible item.

My Opinion About Shopping On The Marketplace
Having shared my AliExpress review, I guess you are wondering if the marketplace will be worth your time and money.
Short answer, Yes!
Nothing is ever perfect. And aside from the little setbacks, AliExpress is surely an amazing place to buy great products from. I only plead that you are smart and ready to fish out the amazing sellers.

Is it Safe To Shop On AliExpress?
I'm pretty sure that one reason you are here reading this review is to know whether shopping on the marketplace is safe.
I wouldn't just say it is safe or not. It all depends on what you are about getting off the marketplace.

Bottom Line;
AliExpress is safe but you will need to know a few basic tips to shop safely on the site. All of these will be discussed in my next post. I hope you stick around for it.

Conclusion
The truth about shopping on AliExpress is the fact that you can get entirely satisfying and unsatisfying products. Some products end up being of great value compared to the price for which they were purchased. Others can be of little or no value compared to purchase price.
I hope my honest review has given you a hint on the possible qualities you'll love and hate about the marketplace when you start buying from it.

Let's Be Friends
Enjoy my weekly newsletter and be the first to hear about latest posts.